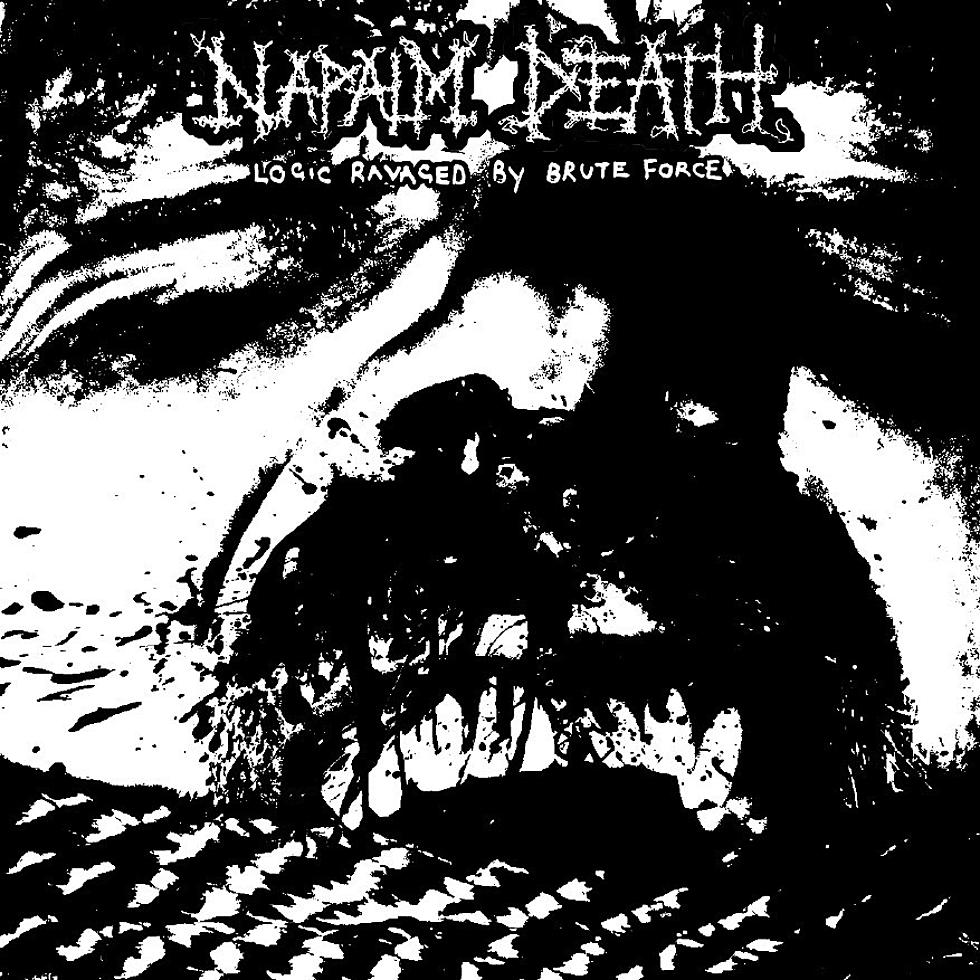 Napalm Death announce new 7″, including a Sonic Youth cover
Grindcore legends Napalm Death haven't released a new album since 2015's great Apex Predator – Easy Meat and they haven't released new music since the following year's split with Melt-Banana, but that will finally change this year. They've announced a new 7" featuring the brand new song "Logic Ravaged By Brute Force" and a cover of Sonic Youth's Sister highlight "White Kross." Frontman Barney Greenway says:
In keeping with NAPALM DEATH custom, we had a vast swathe of new songs with many different flavours. So then naturally we moved into single territory and opted for 'Logic Ravaged By Brute Force'. It's the coldness and desperation of the guitar chords and voice that swung it. And then, seeing as Sonic Youth mash chords like few others, this cover of 'White Kross' just seemed to lift itself beyond the constraints of cover - or filler - song into a bit of a rumbling wall-of-sound epic.
The 7" drops February 7 via Century Media (pre-order), and Napalm Death begin a Europe/UK tour with Eyehategod, Misery Index, Rotten Sound and Bat that same day. They also play Primavera Sound and they're performing Harmony Corruption and Utopia Banished in full at Philly's Decibel Metal & Beer Fest. All dates are listed below.
Napalm Death -- 2020 Tour Dates
w/ Eyehategod, Misery Index, Rotten Sound & Bat
07.02.2020 Oberhausen (Germany) - Kulttempel
08.02.2020 Hamburg (Germany) - Gruenspan
09.02.2020 Nuremberg (Germany) - Hirsch
11.02.2020 Vienna (Austria) - Arena
12.02.2020 Prague (Czech Republic) - Roxy
13.02.2020 Leipzig (Germany) - Werk 2
14.02.2020 Berlin (Germany) - Astra
15.02.2020 Mannheim (Germany) - MS Connexion Complex
16.02.2020 Antwerp (Belgium) - Trix
18.02.2020 Bournemouth (UK) - The Old Fire Station
19.02.2020 Cardiff (UK) - Tramshed
20.02.2020 Birmingham (UK) - O2 Institute
21.02.2020 Glasgow (UK) - Slay
23.02.2020 London (UK) - Electric Brixton
25.02.2020 Haarlem (The Netherlands) - Patronaat
26.02.2020 Saarbrücken (Germany) - Garage
27.02.2020 Lyon (France) - Ninkasi Kao
28.02.2020 Nantes (France) - Warehouse
29.02.2020 Toulouse (France) - Metronum
01.03.2020 Biarritz (France) - Atabal
03.03.2020 Paris (France) - La Machine du Moulin Rouge
04.03.2020 Stuttgart (Germany) - Im Wizemann
05.03.2020 Lindau (Germany) - Club Vaudeville
06.03.2020 Munich (Germany) - Backstage
07.03.2020 Zurich (Switzerland) - Züri Gmätzlets Vol. I
08.03.2020 Cologne (Germany) - Essigfabrik
20.03.2020 Vauxhall (UK) - Hammerfest XII*
27.03.2020 Limerick (Ireland) - Dolan's Warehouse^
28.03.2020 Dublin (Ireland) - Voodoo Lounge^
29.03.2020 Belfast (UK) - Limelight^
03-04.04.2020 Philadelphia, PA (US) - Decibel Metal & Beer Fest*
04.06.2020 Barcelona (Spain) - Primavera Sound*
25.06.2020 Madrid (Spain) - Rock The Night*
*festival date
^one off headline date