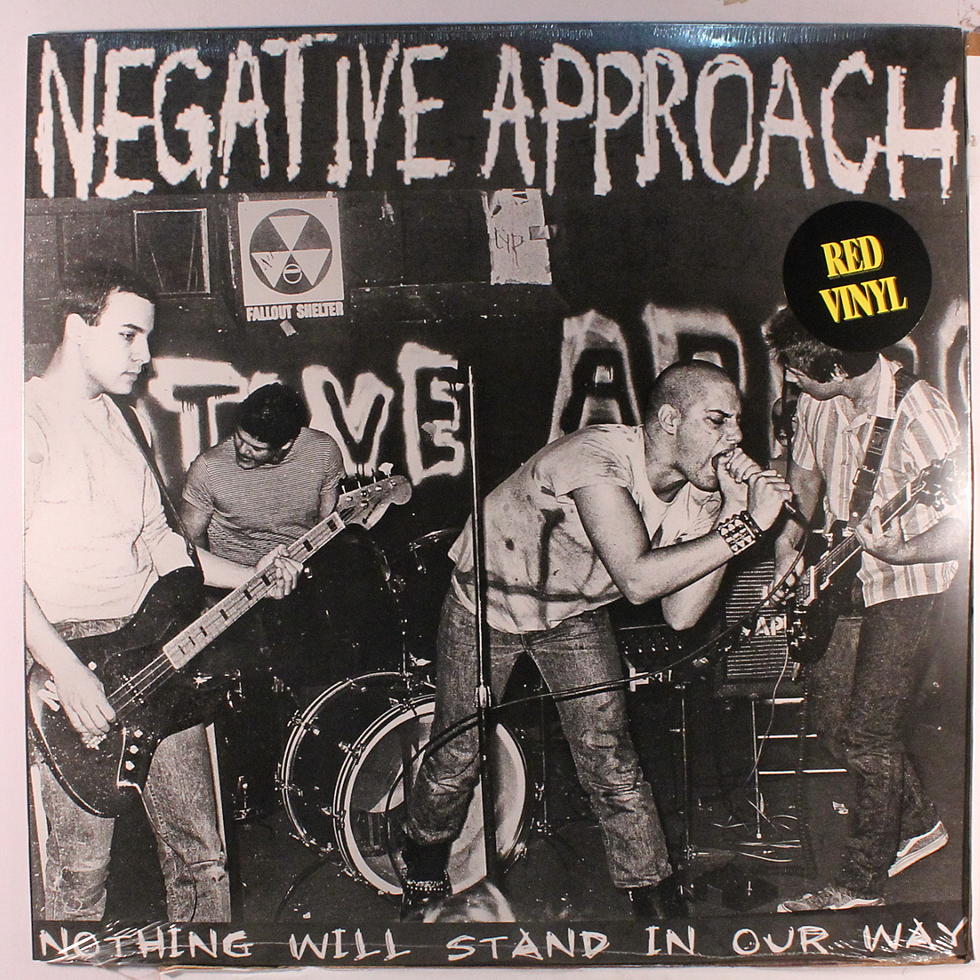 Negative Approach touring with John Joseph's band Bloodclot
Hardcore legends Negative Approach are touring this year, and coming along for the ride is Cro-Mags member John Joseph's band Bloodclot.
Bloodclot -- whose lineup currently also includes Todd Youth (Warzone, Murphy's Law), Nick Oliveri (Kyuss, QOTSA, Dwarves) and Joey Castillo (QOTSA, Danzig, Eagles of Death Metal) -- are also releasing their new album Up In Arms on July 14 via Metal Blade. The title track is out now and it's a real ripper. Watch the lyric video below.
The Negative Approach/Bloodclot tour hits Long Island on July 14 at Revolution, New Jersey on July 20 at Paul's Tavern in Belmar, and Brooklyn on July 21 at Saint Vitus. Tickets will be on sale soon.
There are some West Coast shows on the tour with Nails. All dates are listed below.
Negative Approach also play the Berseker festival in Detroit this weekend.
Negative Approach -- 2017 Tour Dates
7/14/2017 Revolution Bar And Music Hall - Amityville, NY
7/15/2017 Underground Arts - Philadelphia, PA
7/16/2017 DC9 - Washington, DC
7/18/2017 Shaka's - Virginia Beach, VA
7/19/2017 Ottobar - Baltimore, MD
7/20/2017 Paul's Tavern - Belmar, NJ
7/21/2017 Saint Vitus - Brooklyn, NY
7/23/2017 Studio at the Waiting Room - Buffalo, NY
7/25/2017- Cattivo - Pittsburgh, PA
7/26/2017 Now That's Class - Cleveland, OH
7/27/2017 Northside Yacht Club - Cincinnati, OH
7/28/2017 The Magic Stick - Detroit, MI
7/29/2017 Cobra Lounge - Chicago, IL
7/30/2017 Blueberry Hill - St. Louis, MO
8/01/2017 Marquis Theater - Denver, CO
8/03/2017 Thee Parkside - San Francisco, CA
8/04/2017 The Echoplex - Los Angeles, CA w/ Nails, Final Conflict
8/05/2017 The Constellation Room - Santa Ana, CA w/ Nails, Final Conflict
8/06/2017 Brick By Brick - San Diego, CA w/ Nails, Final Conflict