Nellie McKay kicked off Feinstein's residency (pics & setlist)
photos by Chris La Putt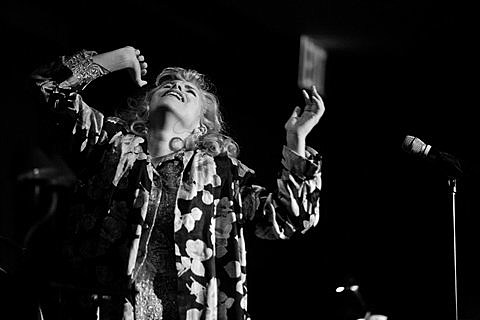 Nellie McKay began her first night of residency at Feinstein's at Loew's Regency with a collection of songs that described the story of Barbara "Bloody Babs" Graham, a prostitute and purported murderer who was the third woman executed in California. Incidentally, the title of Nellie's show at Feinstein's is called "I Want to Live!" which is the name of the 1958 movie about Graham.
Backed by a 4-person troupe, the set started off with a cover of Jimi Hendrix's "Purple Haze" and included other covers ranging from an Irving Berlin show tune to a Beatles song, along with a smattering of Nellie's own songs in between. According to the press release she'll be changing the material with a "mix of standards and original material" from set to set, with her 10:30 PM "Late Train" shows on Fridays and Saturdays exclusively featuring her own songs.
See Nellie at Feinstein's from now until April 2nd . More pictures and the setlist from the first night (3/22), below...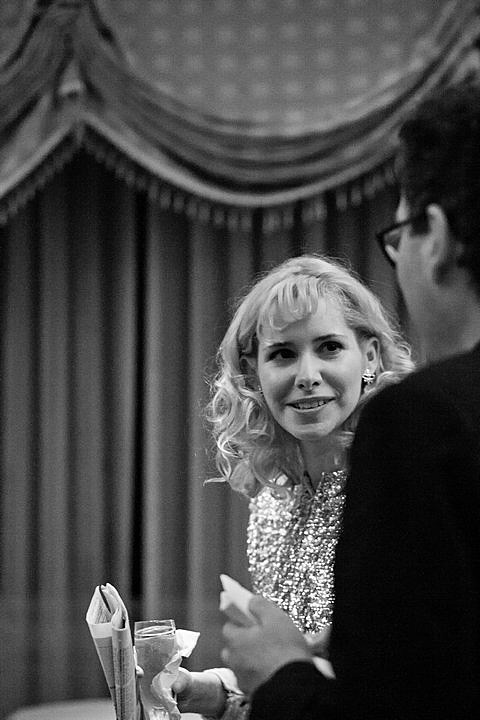 Alexi David - Bass
Ben Bynum - Drums
Cary Park - Guitar
Tivon Pennicott - Tenor Saxophone
"I Want to Live!" setlist
Purple Haze - Jimi Hendrix
Swingin' On the Reservation - Wayman Carver / Chick Webb
Please - Nellie McKay
Pity the Downtrodden Landlord - Arnold Clayton / B Woolf
April Showers - Buddy DeSylva / Louis Silvers
Isn't This A Lovely Day? - irving Berlin
They Say It'S Spring - Marty Clark / Bob Haymes
Some Other Spring - Irene Kitchings / Arthur Herzog, Jr.
Don't Worry, Be Happy - Bobby McFerrin
The Down Low - Nellie McKay
Call the Police - Ian Smith / Lloyd James / Noel Davey / Norval Headley
A Twinkle in Your Eye - Richard Rodgers / Lorenz Hart
I'm So Tired - John Lennon / Paul McCartney
There You Are In Me - Nellie McKay
Small Day Tomorrow - Fran Landesman / Bob Dorough
Ah! Sweet Mystery of Life - Rida Johnson Young / Victor Herbert
Straight to the Top - Tom Waits / Greg Cohen