Nellie McKay kicked off Feinstein's residency (pics & setlist)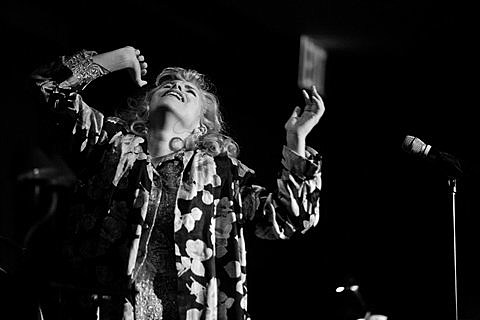 Backed by a 4-person troupe, the set started off with a cover of Jimi Hendrix's "Purple Haze" and included other covers ranging from an Irving Berlin show tune to a Beatles song, along with a smattering of Nellie's own songs in between. According to the press release she'll be changing the material with a "mix of standards and original material" from set to set, with her 10:30 PM "Late Train" shows on Fridays and Saturdays exclusively featuring her own songs.
See Nellie at Feinstein's from now until April 2nd . More pictures and the setlist from the first night (3/22), below...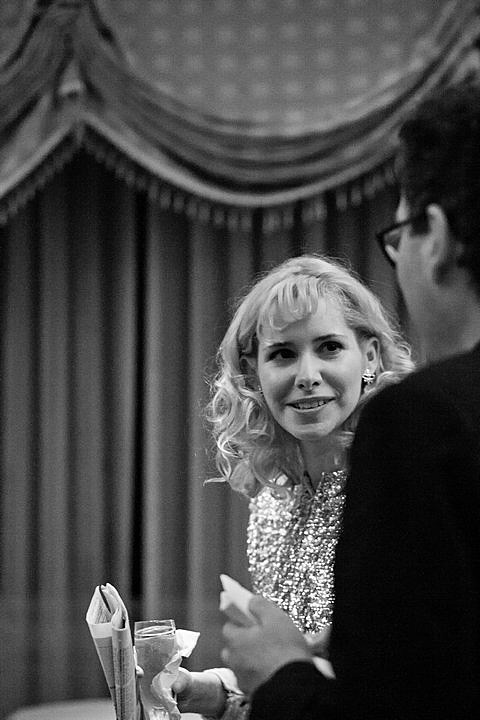 Alexi David - Bass
Ben Bynum - Drums
Cary Park - Guitar
Tivon Pennicott - Tenor Saxophone
"I Want to Live!" setlist
Purple Haze - Jimi Hendrix
Swingin' On the Reservation - Wayman Carver / Chick Webb
Please - Nellie McKay
Pity the Downtrodden Landlord - Arnold Clayton / B Woolf
April Showers - Buddy DeSylva / Louis Silvers
Isn't This A Lovely Day? - irving Berlin
They Say It'S Spring - Marty Clark / Bob Haymes
Some Other Spring - Irene Kitchings / Arthur Herzog, Jr.
Don't Worry, Be Happy - Bobby McFerrin
The Down Low - Nellie McKay
Call the Police - Ian Smith / Lloyd James / Noel Davey / Norval Headley
A Twinkle in Your Eye - Richard Rodgers / Lorenz Hart
I'm So Tired - John Lennon / Paul McCartney
There You Are In Me - Nellie McKay
Small Day Tomorrow - Fran Landesman / Bob Dorough
Ah! Sweet Mystery of Life - Rida Johnson Young / Victor Herbert
Straight to the Top - Tom Waits / Greg Cohen