Nellie McKay touring, playing 2 NYC shows this weekend (dates)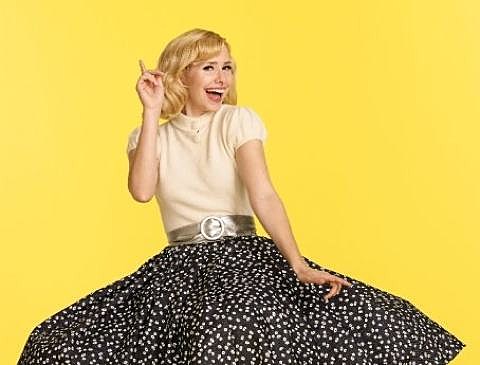 We haven't gotten a new album from the charming and talented Nellie McKay since 2010's Home Sweet Mobile Home but it's not because she's been slacking. Her off-Broadway show with Bill Irwin, Old Hats, debuted this spring to rave reviews and just wrapped up its run. She's also touring. That starts proper in October but has a few shows this month, including two in NYC Saturday (9/21) at Drom. Tickets to the 6 PM show and 9 PM show are on sale.
All upcoming dates are listed, along with a couple videos, below...

--
Nellie McKay - "Inner Peace"

Nellie McKay - "Caribbean Time"

Nellie McKay - 2013
09/20/13 Cambridge, MA Regatta Bar
09/21/13 New York, NY Drom (2 shows)
09/27/13 St. Joseph, MN Benedicta Arts Center
10/11/13 Gainesville, FL Phillips Center for the Performing Arts: University of Florida
10/20/13 Council Bluffs, IA The Arts Center: Iowa Western Community College
10/22/13 Baton Rouge, LA Manship Theatre
10/25/13 Meridian, MS Riley Performing Arts Center
10/29/13 Raleigh, NC Fletcher Opera Theater
10/30/13 Reston, VA The Center Stage: Reston Community Center United
11/01/13 Hampton, VA The American Theatre
11/03/13 Bryn Mawr, PA 19010, PA McPherson Auditorium, Goodhart Hall - Bryn
11/07/13 Northridge, CA Valley Performing Arts Center
11/08/13 Carmel, CA Sunset Center
11/09/13 Point Reyes Station, CA Dance Palace
11/10/13 Livermore, CA Livermore Valley Performing Arts Center
11/14/13 Greencastle, IN Green Center for the Performing Arts - Kresge
11/15/13 Norte Dame, IN DeBartolo Performing Arts Center