Neon Indian, Prince Rama & Apache Beat celebrated Halloween early @ Brooklyn Bowl (pics)
photos by Erez Avissar
Prince Rama's intentions are great: blending Native American tribal drumming, Eastern Indian mantras and cathartic howls, fantastical synth bits and a dose of pixie dust to make a cacophony of a melting pot played by the likes of two sisters, Taraka and Nimai Larson, and one guy, Michael Collins. It's all a little bit Kate Bush meets Bat For Lashes, a little bit Gang Gang Dance, but sadly, the voices constantly seemed off pitch so any attempt at musical grandness became kitsch, at least tonight...

The true cosmic dance party only began when Neon Indian took the stage. At this point, Brooklyn Bowl was packed and filled with half Halloween revelers, half frat types looking to pick up gals in itty bitty costumes. The night improved the more we focused on the stage and sound and let Alan Palomo's theremin as well as his pulsating beats, dreamer croon and the band's spacey pop take over. -[Sentimentalist]
Neon Indian headlined Brooklyn Bowl on 10/29 with Prince Rama and Apache Beat, part of a Halloween celebration at the venue that included a costume contest. The show was one of a few for the chillwave-r, who continues his tour in Buffalo (11/4) before calling it quits in Ithaca right after that. Neon Indian will then jet across the Pacific to play a string of shows around New Years leading up to an appearance at Field Day 2011 in Sydney.
The NYC show was at the beginning of a NYC Halloween weekend that also included Mr. Brownstone at the same venue one night later (turn down your volume and check out a bad cell phone video), and a Sunday night Todd P show at Ridgewood Temple which partially overlapped with the big parade.
Prince Rama have no NYC dates until December when the band will team up with Deakin (who opened for Omar Souleyman last night) to play The New Museum on 12/10 (tickets). The Brooklyn band will spend the days leading up to that appearance in Europe. Full (updated) tour dates are below.
More pictures from Brooklyn Bowl and all tour dates are below.

--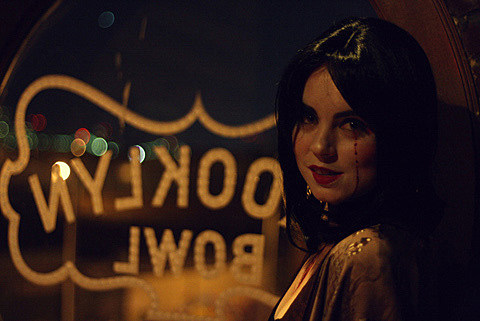 Apache Beat
Prince Rama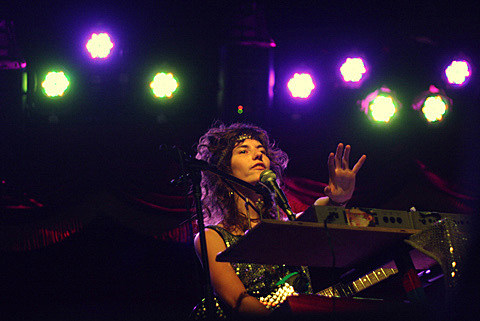 Neon Indian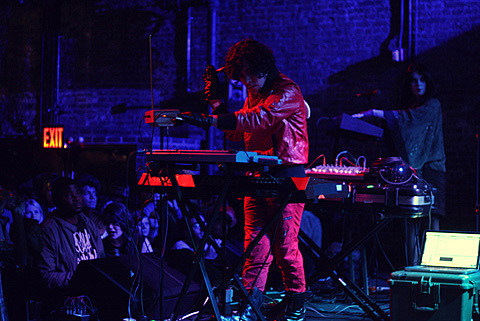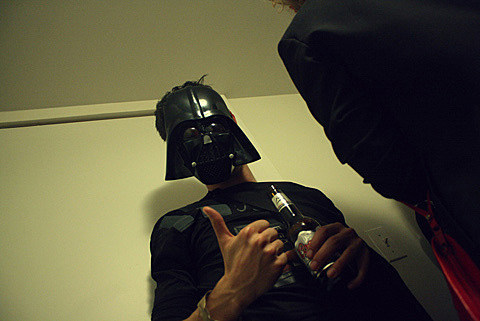 NEON INDIAN - 2010 TOUR DATES
Nov 4 Big Orbits Soundlab Buffalo, NY
Nov 5 Emerson Suites Ithaca, Ithaca col
Dec 29 Revolver Upstairs Melbourne, Australia, AUSTRALIA
Dec 30 Pyramid Rock Festival Phillip Island, Victoria, AUSTRALIA
Dec 31 No Years Brisbane Powerhouse Brisbane, Brisbane, AUSTRALIA
Jan 1 Field Day Sydney, New South, AUSTRALIA
PRINCE RAMA - 2010 TOUR DATES
11/11- Paris- Cantine de Belleville w/ Sun Araw
11/12- Antwerp-- Scheldapen w/ Sun Araw
11/13 Amsterdam-- De Nieuwe Anita w/ Sun Araw
11/14 Tournai-- Water Moulin
11/16- Stockholm-- Landet
11/18 Berlin-- Marie Antoinette
11/19 Prague-- Final Club
11/20 Kosice (Slovakia)-- Tabacka Kulturfabrik
11/23 Rome-- Club Sinister
11/24 Forli-- Diagonale Club
11/25 Genova-- Teatro Della Tosse
11/27 Lyon-- Grrnd Zero
11/30 VIRGO FESTIVAL
12/1 Lisbon-- ZDB
12/2 Valladoid-- SECRET SHOW
12/3 Madrid-- El Perro Club
12/10 New York, NY-- The New Museum w/ Deakin (of Animal Collective)