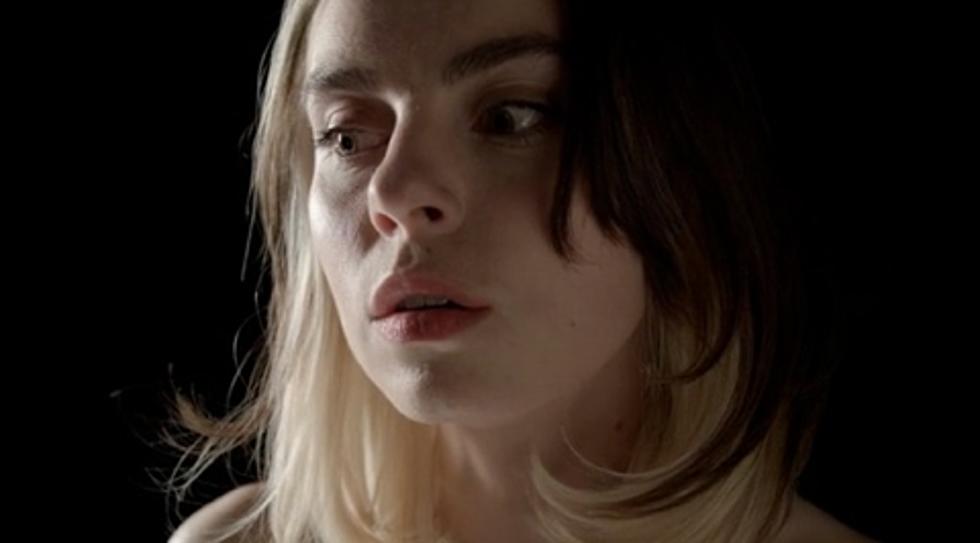 Neon Indian's Leanne Macomber is (almost) always "completely naked" as Ejecta, including in a new video (NSFW)
Ejecta, the duo of Neon Indian's Leanne Macomber and Ford & Lopatin's Joel Ford, put out their debut album, Dominae, last year and now one of its singles, "Eleanor Lye," has been given video treatment (by Allie Avital Tspyin of BANGS). As you may have realized by now, Leanne's character as Ejecta is almost always naked (like in press shots), and the new video is no different. See for yourself, below (unless you're at work).
Why always nude? Her press release notes:
Macomber describes Ejecta as a character, one that conceptually represents her various inner-struggles, and yet also as a way to "deflect" them. This alternate identity acts a conduit for Macomber's countless longings, and as such is always depicted completely nude.
In all the artwork, you were photographed nude to portray this character. The final results are stunning but were you apprehensive about baring all for the artwork?

Leanne: I grew up in the dark room around adults who, among other things, gave me the gift of bravery. I feel detached from myself when I'm this character, when I'm on stage. Art is a wonderful escape for the shy and awkward. Art is my armor.
That all said, Leanne was clothed at their live debut at CMJ 2013, and again when they played SXSW 2014. You can watch videos from both with the new NSFW video, below...

---
Ejecta - "Eleanor Lye" Official Video (NSFW)

Ejecta - "Mistress" at CMJ 2013

Ejecta - "Afraid of the Dark" at CMJ 2013

Ejecta - "Silver" at SXSW 2014