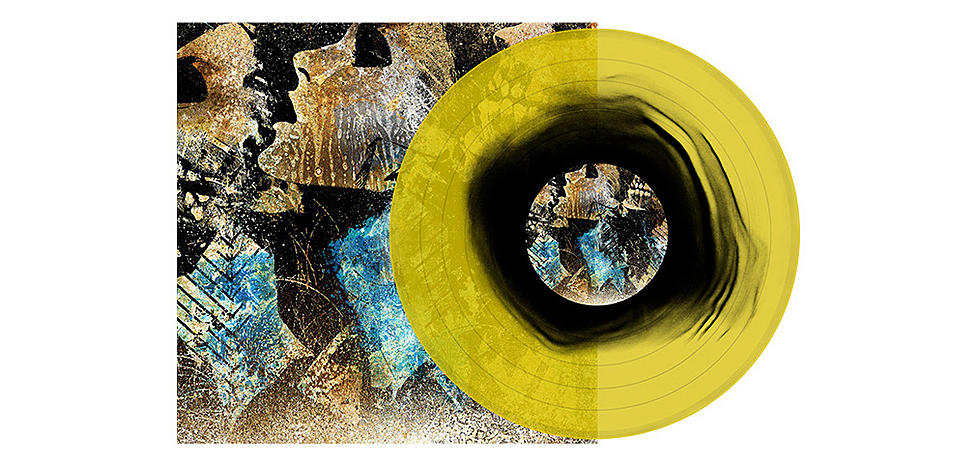 New exclusive vinyl: Converge's 'Axe To Fall' on black-in-yellow, limited to 500
We've got a new exclusive black-in-yellow vinyl variant of Converge's killer 2009 album Axe To Fall up for pre-order now and limited to just 500 copies. Get yours while they last. That's a mock-up of the variant below.
Axe To Fall came out during Converge's incredible 2000s run, which Ian Cory reflected on in a piece for Invisible Oranges. Here's an excerpt:
In addition to becoming vastly better musicians over the '00s, Converge also honed their songwriting. Compare the rambling structure of "The Saddest Day" to the tight verse-chorus form of "No Heroes". Both songs are mosh-monsters, but the former achieves its length by throwing as many ideas as it can at the listener without any big picture consideration as to how those pieces work next to each other. The latter has fewer motifs, but reworks them each time the form repeats (listen to how Koller's drum part changes in each verse leading up to the bonkers snare fills in the finale moments). Even their shorter, punchier tracks have gotten hook-oriented over time. "Tender Abuse" reworks its madcap opening rhythm to fit the song's closing breakdown. "Reap What You Sow" takes riffs that on their own would be ludicrously indulgent, and organizes them into an easy to digest mold.

"In the past ten years or so we've really tried to create a musical song structure that will be in support of a memorable vocal structure," Ballou said in an episode of Song Exploder that broke down the recording of "Dark Horse". "We're all fans of the pop song format, we find that most of our favorite metal songs have a hook, a memorable repeated chorus, a sensical verse."
Read more here.
Pick up our new Converge variant in the BV store and stream Axe To Fall below. We've also got an exclusive half cyan/half bluejay variant of Jane Live.
--