new High on Fire video, pics from the Action PR & Prosthetic Records SXSW showcases, more
Matt Pike of High on Fire @ the Mohawk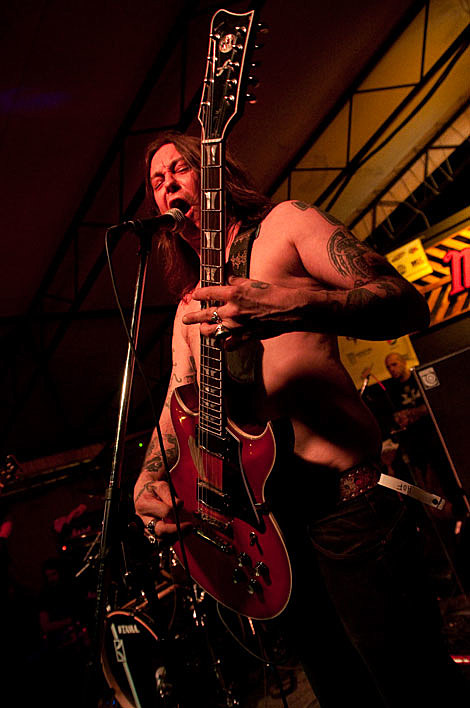 Also along for the ride were such notable greats as The Gates of Slumber, Withered (who also played Emo's), Zoroaster, Naam, Priestess, The Funeral Pyre, and many others. Not a single bad apple in the bunch. Of those, I had never seen The Funeral Pyre or Clinging To The Trees of A Forest Fire - both were impressive. TFP did blackened death with such intensity, it was hard to not be compelled to head nod. Clinging did abstract and atonal grindcore in the best way.
Although I missed Landmine Marathon (who would probably be in the running), best performance of the night goes to High On Fire who blazed through new material and old including the epic "Baghdad" (!) from their debut The Art of Self Defense. As their set progressed, it seemed that the band got looser on their instruments, and as a result, much tighter and more cohesive.
In related news, High On Fire recently dropped the new video for "Frost Hammer". View it, as well as other vids and some pics from the epic show, below...

--
Clinging To The Trees Of A Forest Fire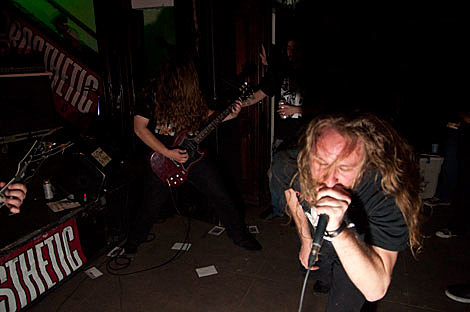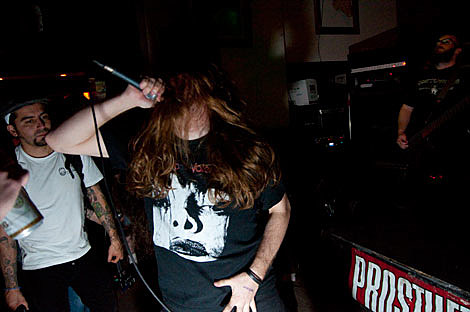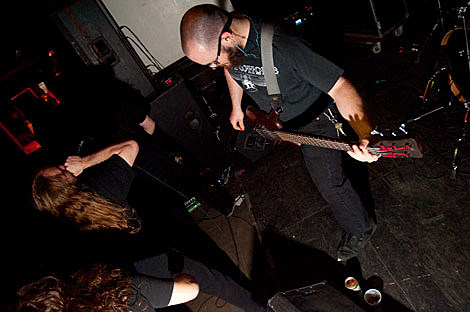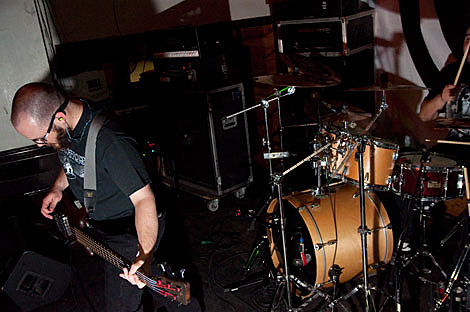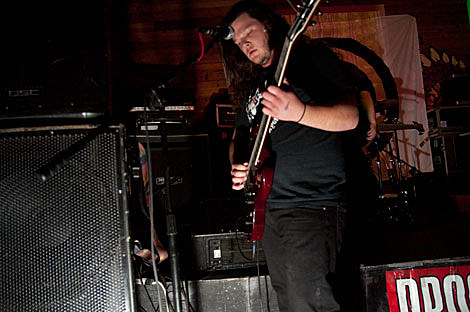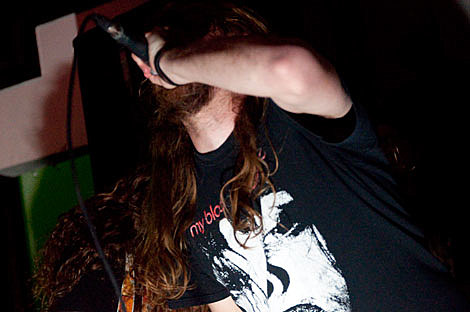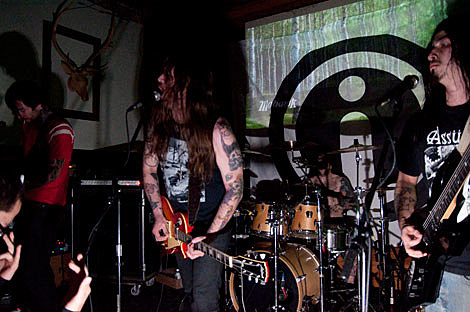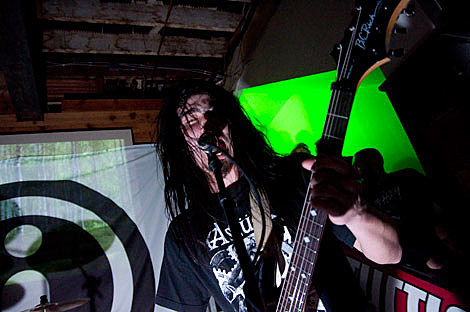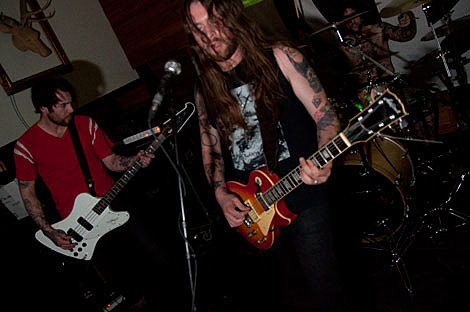 a view of the BrooklynVegan official showcase line from the Mohawk

Stevie of Dark Castle with Grace Perry of Landmine Marathon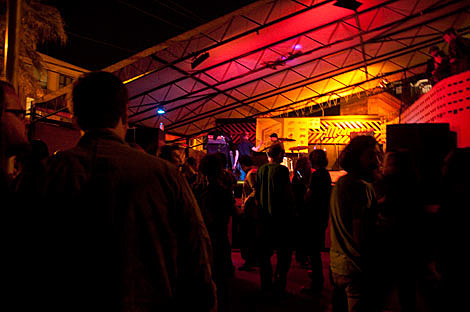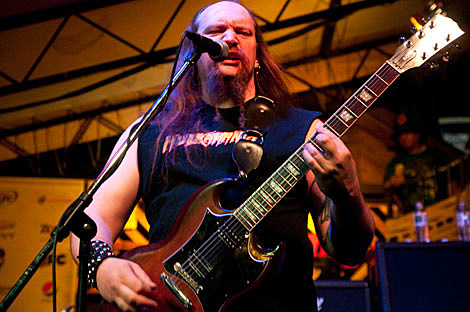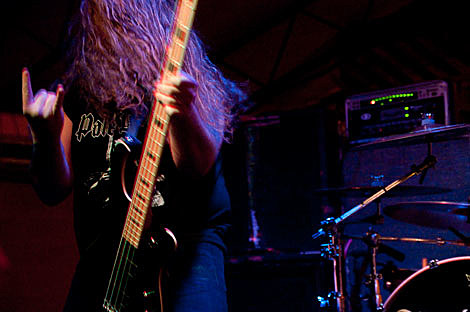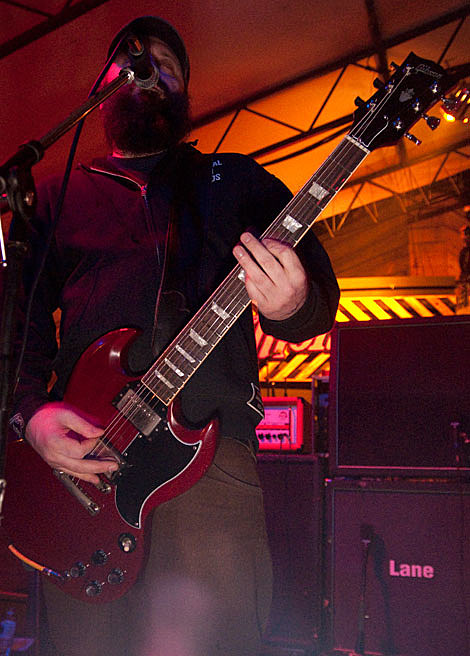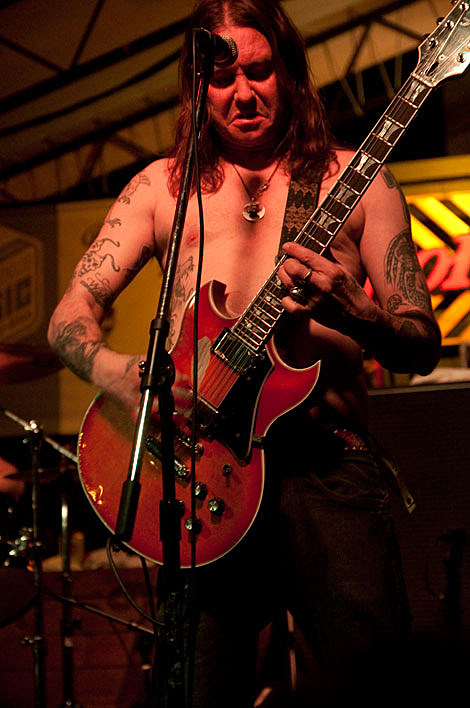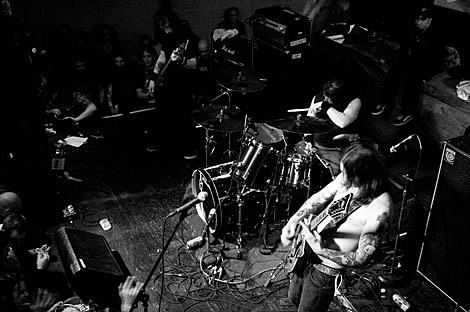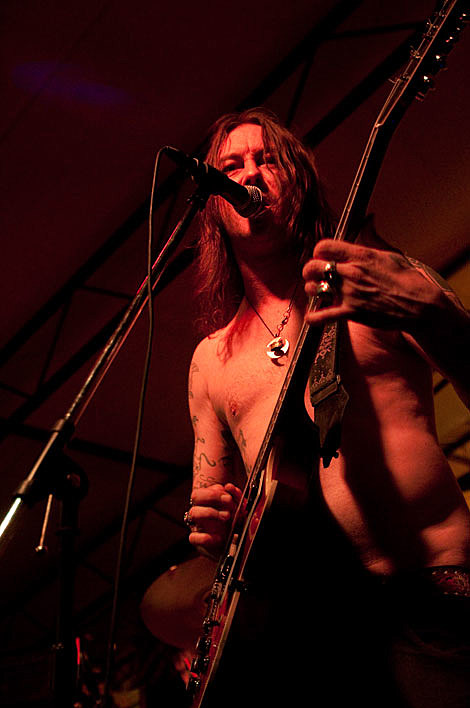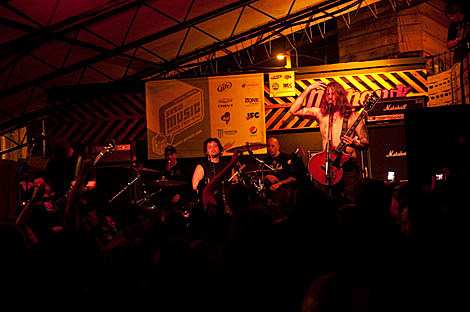 High On Fire - "Frost Hammer"

Landmine Marathon - "Exist"

High On Fire Live at Mohawk