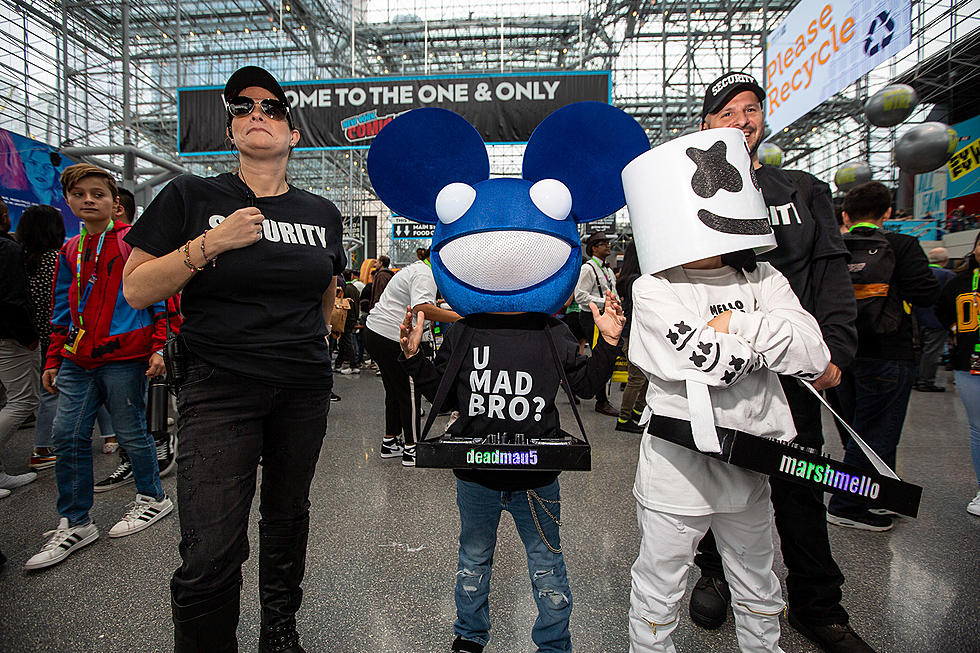 New York Comic Con 2019: more pics of cosplay & more
photo by Amanda M Hatfield
After four whirlwind days and some 200,000 attendees at Manhattan's Javits Center, the 2019 edition of New York Comic Con wrapped up on Sunday (10/6). Cosplayers were again out in force; we spotted people dressed as members of Queen, different variations on Spiderman, Pennywise the Clown from It, Cinderella, a young Deadmau5 and Marshmello duo, and more. Pictures from Sunday are in the gallery above, as well as some additional cosplay portraits from Friday.
In addition to cosplay, the sprawling show floor offers comic books, toys and action figures, original artwork, and much more. We spotted Matthew Lineham, creator of excellent new wave Valentines, Christmas ornaments, Halloween stuff, and more in the aisles, and you can check out pictures of some of the stuff he was selling, in addition to stuff we saw in other booths, in the gallery above as well.
Catch up on our NYCC 2019 coverage with pictures and trailers from Saturday, too.