Newspeak playing w/ Fiery Furnaces (and a Matt Friedberger piece), played the Bang on a Can benefit (pics) ++ 2nd Steve Reich 'Double Sextet' show added
unknown
by Andrew Frisicano
Brian Snow of Newspeak...

Fiery Furnaces and NYC ensemble Newspeak are playing a Wordless Music show at (Le) Poisson Rouge on Thursday, June 11th. Tickets are still on sale.
That night, Newspeak's set will include the world premiere of a piece composed by Fiery Furnaces frontman Matt Friedberger. That song, titled "Amalgamated Bakery and Pastry and Ice and Coal Drivers Local Union No. 953 v. National Licorice Co," will be "the first time in Wordless Music history that a member of the rock band is writing a piece for the classical ensemble."
Also on the show's program is a song by Newspeak group member Caleb Burhans, "Requiem for a General Motors in Janesville, WI." The eight-piece ensemble played that tune as part of their set (photographed here) at the Bang on Can benefit at LPR on Wednesday, June 3rd. Though "Requiem" composer Burhans, the group's regular violinist, was absent from the lineup, he was ably subbed for by NYC violin luminary Todd Reynolds. Reynolds helped the group tear through songs like the dissonant, blast-beat-filled "Breaking and Entering," which closed the set.
Currently, that tune is streaming at the band's MySpace (though be warned, the recording doesn't do it justice). Also streaming is a song by band director and drummer David T. Little, "Sweet Light Crude," which is also on the program for June 11th. See the full program for that night, below.
In other Wordless Music news, the Signal performance of Steve Reich's Double Sextet on Monday, June 22nd has added a second set. Tickets for those early and late shows are on sale now.
Also coming up for Wordless Music is the US debut of Jóhann Jóhannsson at LPR on Thursday, June 25th. NYC ensemble ACME, who just played the Tribeca New Music Festival (happening through Sunday), will be accompanying Jóhannsson and opening the show. Tickets for the early set (6:30pm) and late set(9pm) are still on sale.
More Newspeak pictures below...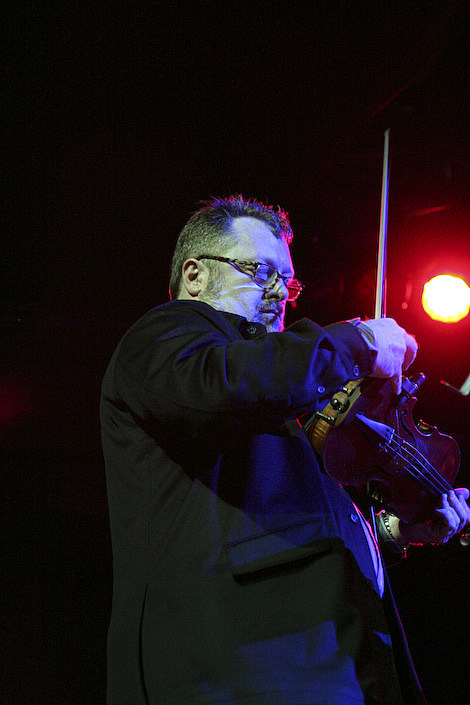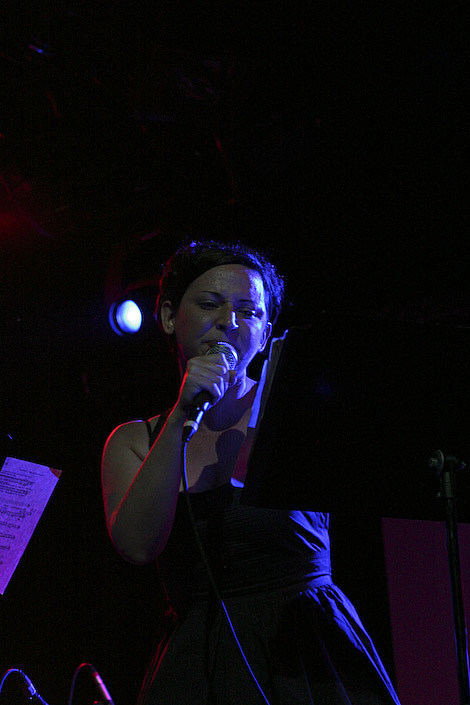 Program for Newspeak (Thursday, June 11th @ LPR):
Massey - Hit US - from The New Austerity
Caleb Burhans - Requiem for a General Motors in Janesville, WI
Matt Friedberger - Amalgamated Bakery and Pastry and Ice and Coal Drivers Local Union No. 953 v. National Licorice Co.
David T. Little - sweet light crude
Pat Muchmore - Brennschluß