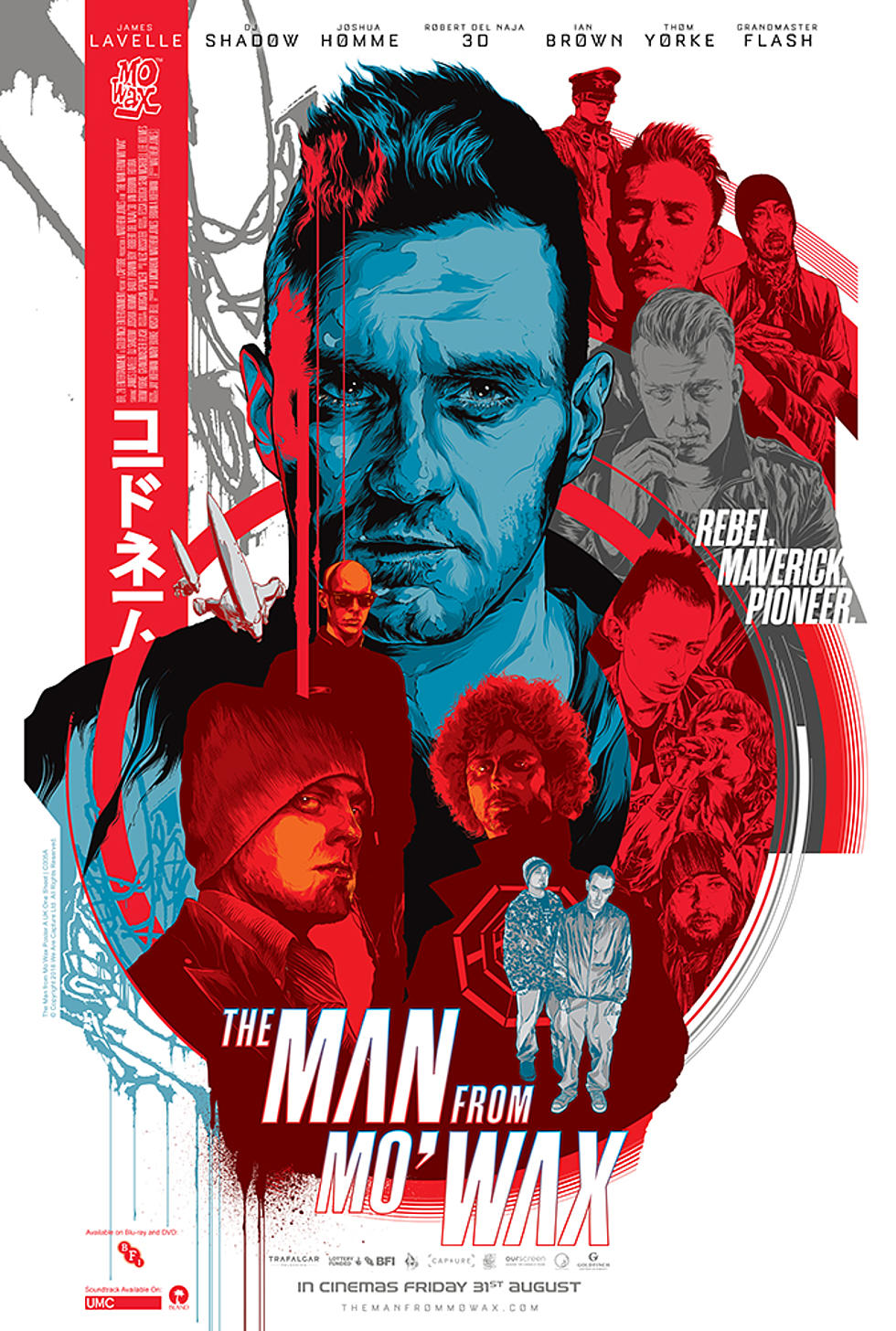 next at Nitehawk Music Driven: James Lavelle (Unkle, Mo'Wax) documentary
James Lavelle, the man behind UNKLE and the Mo'Wax label (DJ Shadow, Dr. Octagon), is the subject of a new documentary titled The Man from Mo'Wax which charts his and the label's highs, lows and in-betweens. Here's the synopsis:
THE MAN FROM MO'WAX tells the remarkable story of one of the most enigmatic yet influential figures in contemporary British culture. Unearthed from over 700 hours of footage, including exclusive personal archive spanning three decades, we get the rare opportunity to watch a boy become a man in the world of music.

The result is an exhilarating, no holds-barred ride into the life of an extraordinary man, and an equally extraordinary era, taking in some decidedly flawed decision-making (both personal and professional), Lavelle emerges as an innovative artist who thinks big and consistently overcomes adversity. Featuring DJ Shadow, 3D of Massive Attack, Futura, Ian Brown, Grandmaster Flash and Josh Homme.
You can watch The Man from Mo'Wax trailer below. If you're in NYC, you can catch the film at Nitehawk Cinema on Friday, August 31 and Saturday, September 1. It's the NYC premiere of the film and both are midnight screenings, part of the Music Driven Series which is presented by BrooklynVegan. Tickets are on sale.
Next up after that in the Music Driven series is '80s hardcore documentary Records Collecting Dust II which screens on September 13 and features a Q&A with director Jason Blackmore, plus musicians Paul Bearer (Sheer Terror), Tom Lyle (Government Issue) and Michael Hampton (SOA/Faith/Embrace). Tickets are still available and more on that film here.
In related news, Nitehawk also does the "Live Sound Cinema" series where musicians perform live scores to films. On Thursday, August 23 it's schlocky post-apocalyptic thriller (and Warriors / Escape from New York rip-off) 1990: The Bronx Warriors with a live score from El Chico Blanco; and then it's the Tartovski's classic Stalker on September 12 with a live score by Reel Orchestrette. Tickets for both those are on sale now.