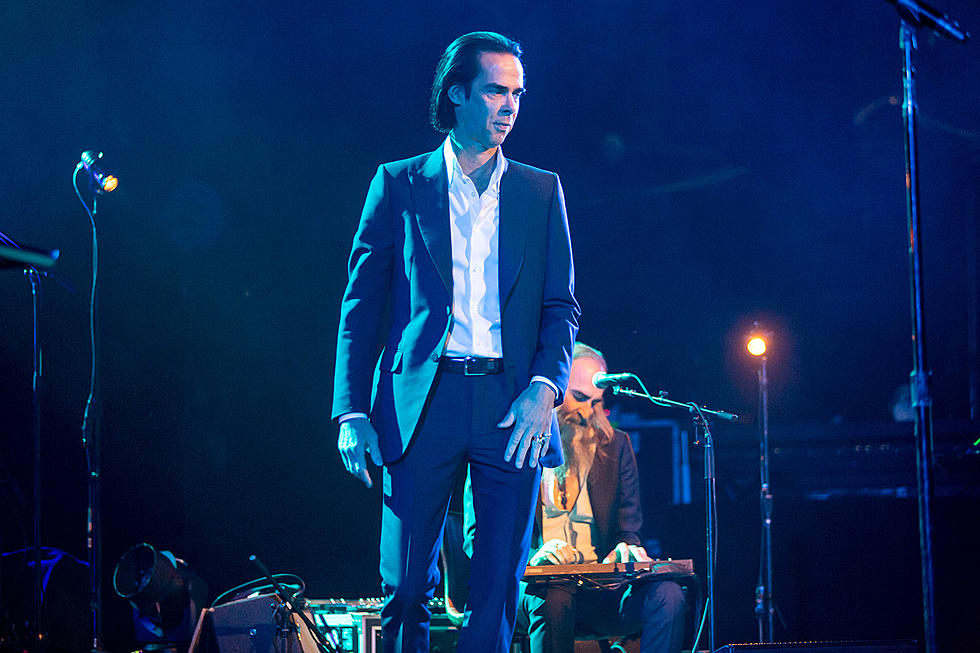 Nick Cave releasing new spoken word album with Warren Ellis
photo by Amanda M Hatfield
Nick Cave and Warren Ellis wrapped up their North American tour supporting their last year's Carnage earlier this month, and now the longtime collaborators have announced a new spoken word album, Seven Psalms. It features "seven spoken word pieces set to music," along with a 12-minute instrumental track from the Carnage sessions, and it's due out June 17. Nick produced it with Luis Almau, and you can see the tracklist, and watch the album trailer below.
"While in lockdown I wrote a number of psalms, or small, sacred songs—one a day for a week," Nick says. "The seven psalms are presented as one long meditation—on faith, rage, love, grief, mercy, sex, and praise. A veiled, contemplative offering borne of an uncertain time. I hope you like it."
In other Nick Cave news, Andrew Dominik's performance film featuring material from Carnage and Ghosteen, I Know This Much To Be True screens in theaters globally on on May 11, and tickets are on sale now.
NICK CAVE - SEVEN PSALMS TRACKLIST
How Long Have I Waited?
Have Mercy On Me
I Have Trembled My Way Deep
I Have Wandered All My Unending Days
Splendour, Glorious Splendour
Such Things Should Never Happen
I Come Alone And To You
Psalm Instrumental