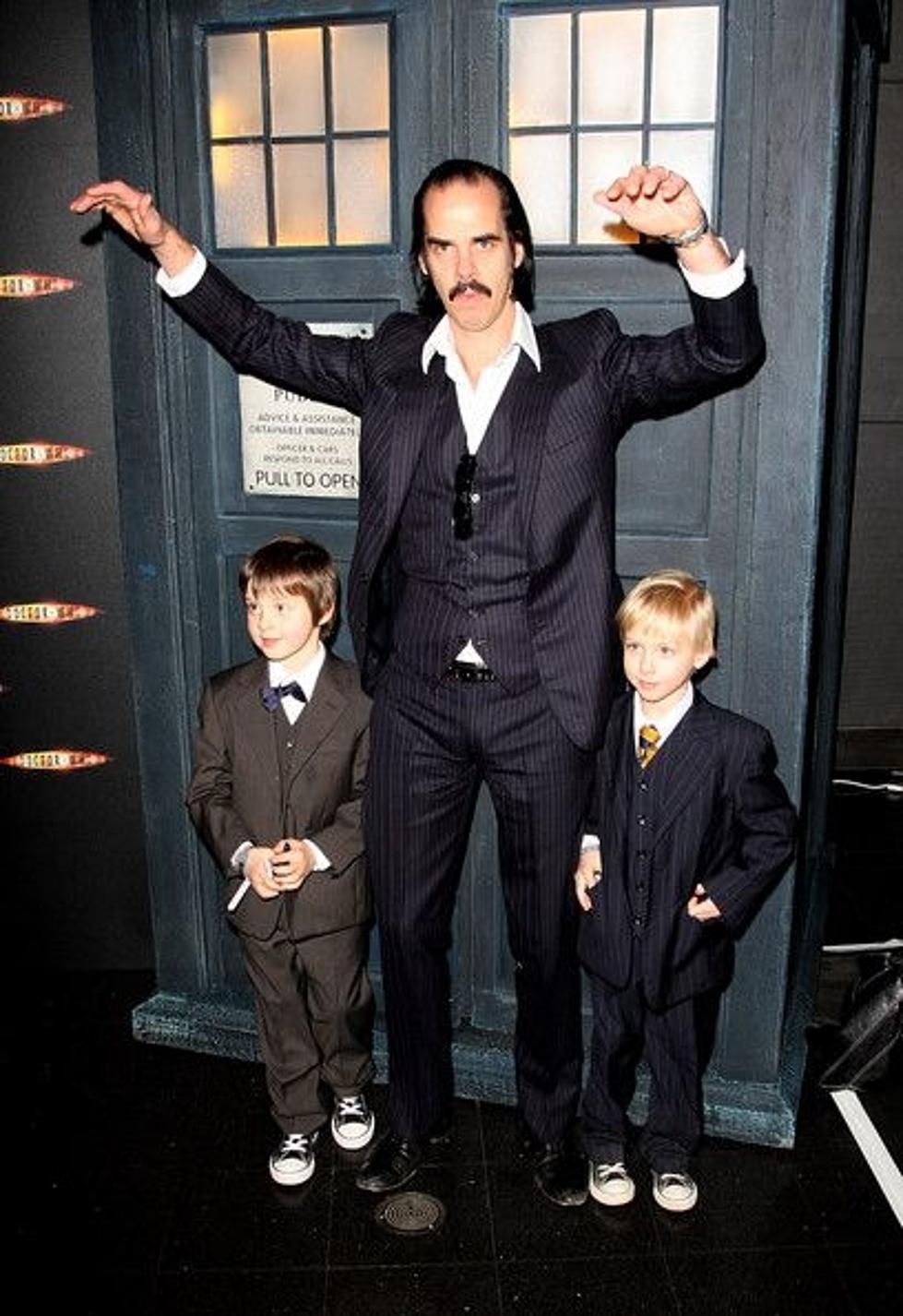 Nick Cave's 15-year-old son tragically dies after cliff fall
Nick Cave with his sons Arthur and Earl

Today in very sad news, Nick Cave's 15-year-old son Arthur died after falling from a cliff near Brighton on Tuesday. The Guardian reports:
His death is not being treated as suspicious. Nick Cave and his wife, Susie, paid tribute to Arthur, who also leaves behind his twin brother, Earl, in a short statement confirming his death.

"Our son Arthur died on Tuesday evening. He was our beautiful, happy, loving boy," it read. "We ask that we be given the privacy our family needs to grieve at this difficult time."

A Sussex police spokeswoman said: [...] "Members of the public carried out first aid on the boy before he was taken to the Royal Sussex county hospital, Brighton, just after 6pm. He later died there of his injuries. The death is being dealt with by the coroner's officer."
Really sad. Our thoughts go out to Nick and his family.