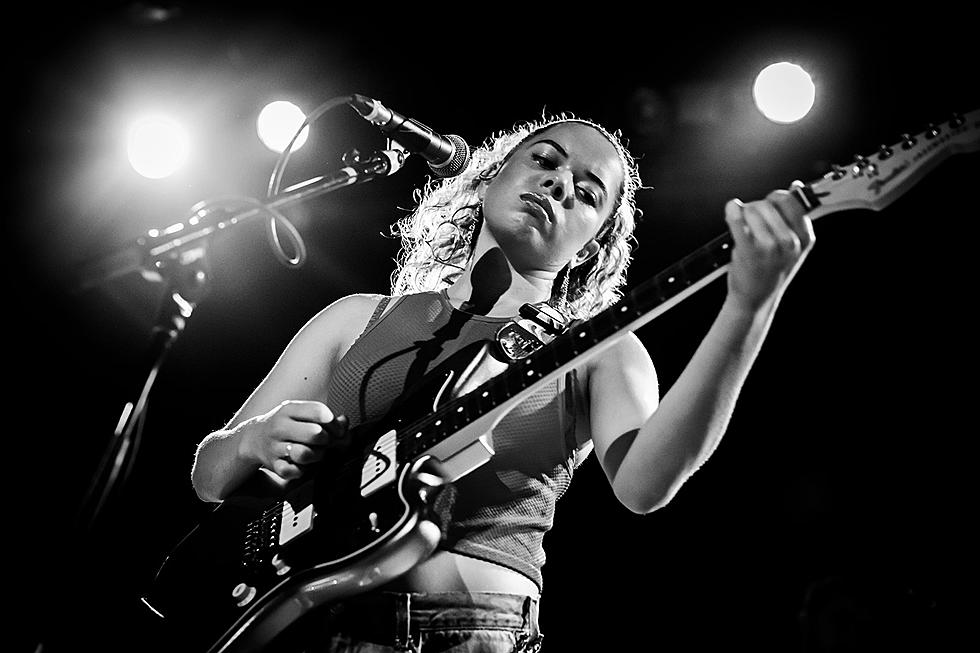 Nilüfer Yanya played Music Hall of Williamsburg and 'Colbert' (pics, video)
photo by P Squared
While she's played a few U.S. shows in 2017 and 2018, and opened for Sharon Van Etten earlier this year, UK artist Nilüfer Yanya is on her first-ever full-fledged North American headline tour in support of her recently released, very good debut album, Miss Universe. That hit NYC this week with a show at Music Hall of Williamsburg on Tuesday (7/23). Originally this show was to have been at the much smaller Rough Trade, and Music Hall sold out too and seemed bursting at the seams as Nilüfer played to an adoring crowd on Tuesday night. Her songs came off even better live than on record and she played about half the new album, as well as earlier tracks like "The Florist" and "Baby Luv."
Lucy Lu, which includes member of Nilüfer's backing band, opened the night and 4AD-signed UK artist Pixx (aka Hannah Rodgers) played next. Pictures from the whole night are in the gallery above, and one of Nilüfer's setlist is below.
While in town, Nilüfer Yanya stopped by The Late Show with Stephen Colbert to make her worldwide television debut, performing single "In Your Head" which you can watch below.
NYC gets another chance to catch Nilüfer as she opens for Broken Social Scene tonight in Prospect Park as part of the BRIC Celebrate Brooklyn! Festival. The show is free and Nilüfer goes on at 7:30 PM.