Noel Gallagher played Oasis songs & more @ Beacon Theatre (will again tonight) — night 1 pics, video, setlist, more dates
photos by Dana (distortion) Yavin
"As Oasis' guitarist and chief songwriter, he spent a decade at the helm of Britain's biggest band. Last month, he celebrated his solo album debuting at No. 1 on the UK charts. Brother Liam's new band, Beady Eye, only managed No. 3.
But Noel Gallagher -- whose band High Flying Birds [is on tour now] -- isn't strutting.
"The only thing I was certain of with this album was that (mellow tune) 'The Death of You and Me' be the first single," he said from London. "I just thought now wasn't the time for grandstanding. I thought it was time to be a little more cool and calm."
You could read between the lines and guess there will be no Oasis reunion. Fans have buzzed about the band touring for the 20th anniversary of 1995 blockbuster "(What's the Story) Morning Glory?"
Gallagher told me it won't happen. [Boston Herald]
Noel Gallagher's High Flying Birds began their two night run at the Beacon Theatre last night (11/14) and conclude their visit to NYC with a show TONIGHT (11/15). Tickets are still available. Though Gallagher has launched this new band with a new album, he wasn't afraid to dip his toes into classic Oasis material like "Wonderwall" and "Supersonic". The full setlist is below, under the rest of the pictures and two videos from the Monday night show.
Noel Gallagher's High Flying Birds have announced another set of East Coast dates for March 2012, though none in NYC (yet?). The updated tour schedule, video, setlist and more pictures are below...

--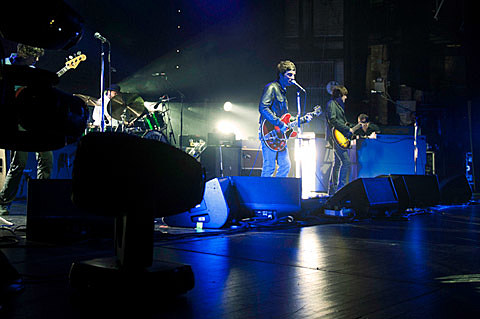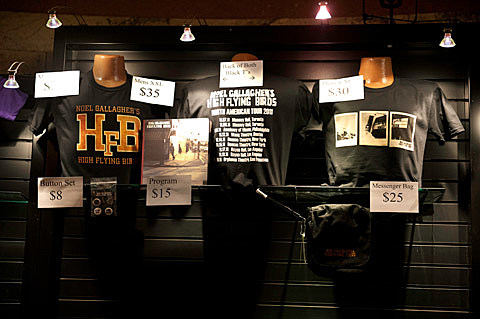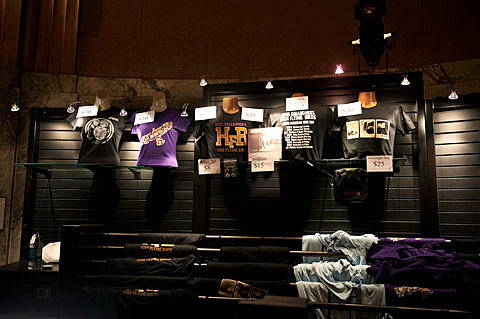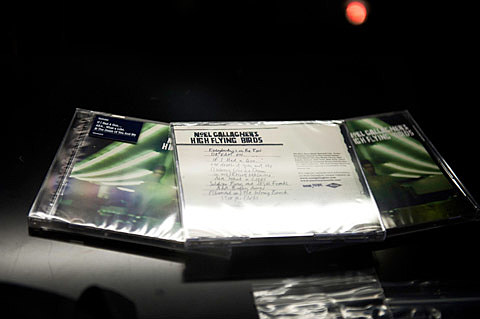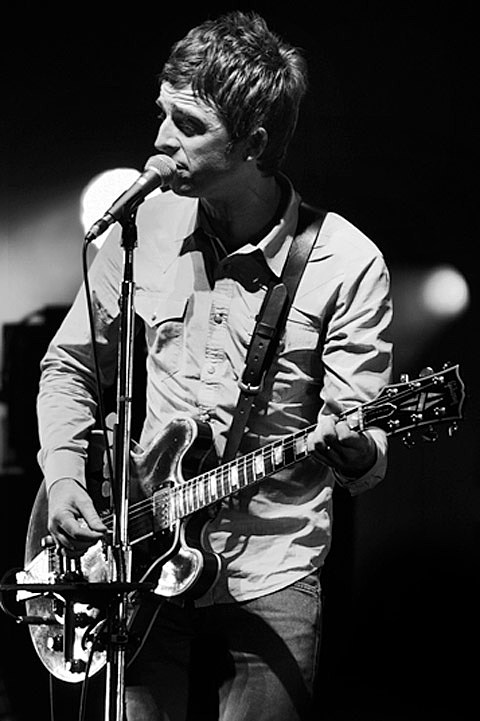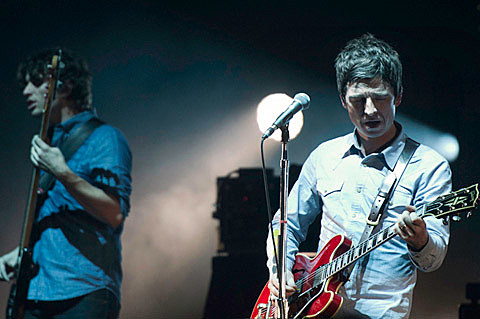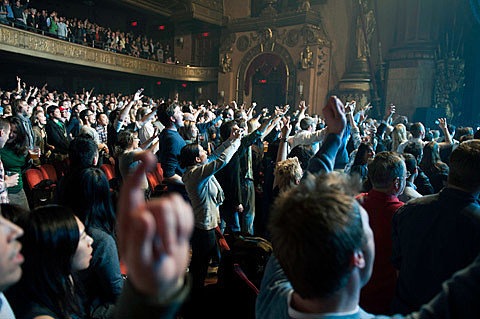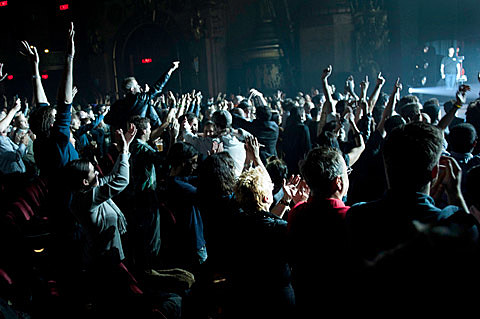 Noel Gallagher's Flying Birds - Supersonic (Beacon Theater 11/14/11)

Noel Gallagher's Flying Birds - Wonderwall (Beacon Theater 11/14/11)

Noel Gallagher's High Flying Birds
Concert Setlist at Beacon Theatre, New York, NY, USA on November 14, 2011
(It's Good) To Be Free (Oasis song)
Mucky Fingers (Oasis song)
Everybody's on the Run
Dream On
If I Had a Gun...
The Good Rebel
The Death of You and Me
Freaky Teeth
Wonderwall (Oasis song) (Acoustic)
Supersonic (Oasis song) (Acoustic)
(I Wanna Live in a Dream in My) Record Machine
AKA... What a Life!
Talk Tonight (Oasis song)
Soldier Boys and Jesus Freaks
AKA... Broken Arrow
Half The World Away (Oasis song)
(Stranded On) The Wrong Beach
Encore:
Little By Little (Oasis song)
The Importance of Being Idle (Oasis song)
Don't Look Back In Anger (Oasis song)