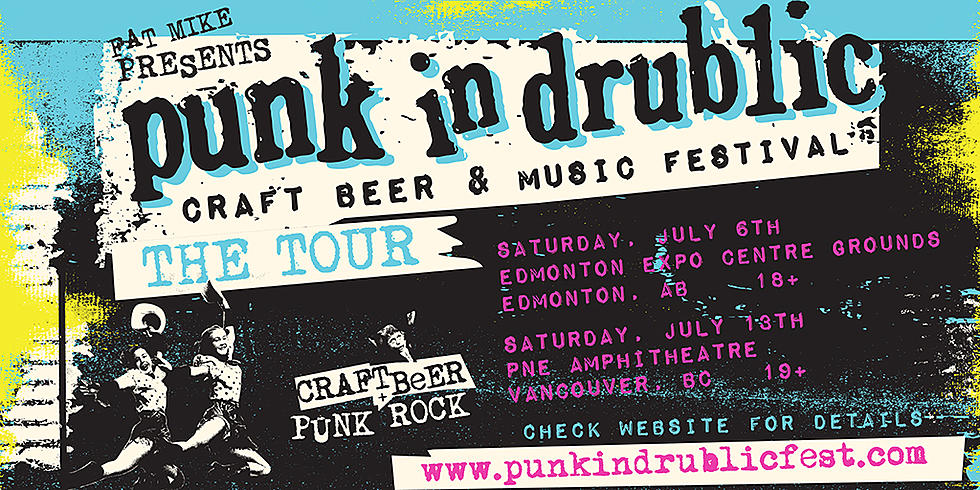 NOFX's Fat Mike announces two Punk In Drublic fests without Stone Brewing
In a recent interview, NOFX frontman Fat Mike further discussed the controversial comments he made on stage in Las Vegas last year about the Route 91 Harvest Music Fest shooting, and he also discussed his Punk In Drublic fest partners Stone Brewing cutting ties with the band. He also spoke about Ohio's inaugural Camp Anarchy festival, which happens this month and replaces Punk In Drublic, but now he has announced two 2019 North American editions of Punk In Drublic, taking place in Edmonton, AB on July 6 and Vancouver, BC on July 13. In case you were wondering if Stone Brewing are involved, he says:
Hey y'all, Fat Mike here. With extreme indifference and mild pleasure, I would like to softly announce that the Punk in Drublic tour dates are finally set in "Stone". (Not to be confused with the beer company).
Both editions include NOFX, Bad Religion, Chixdiggit, and The Last Gang, and 7/6 also has Less Than Jake, while 7/13 also has The Real McKenzies and Anti-Flag.
There are also previously announced Punk In Drublic Europe shows that began last Friday (5/3) and continue through late May with Bad Religion, Lagwagon, Anti-Flag, Millencolin, Mad Caddies, The Interrupters, The Real McKenzies, Get Dead, The Lillingtons, and The Bombpops.