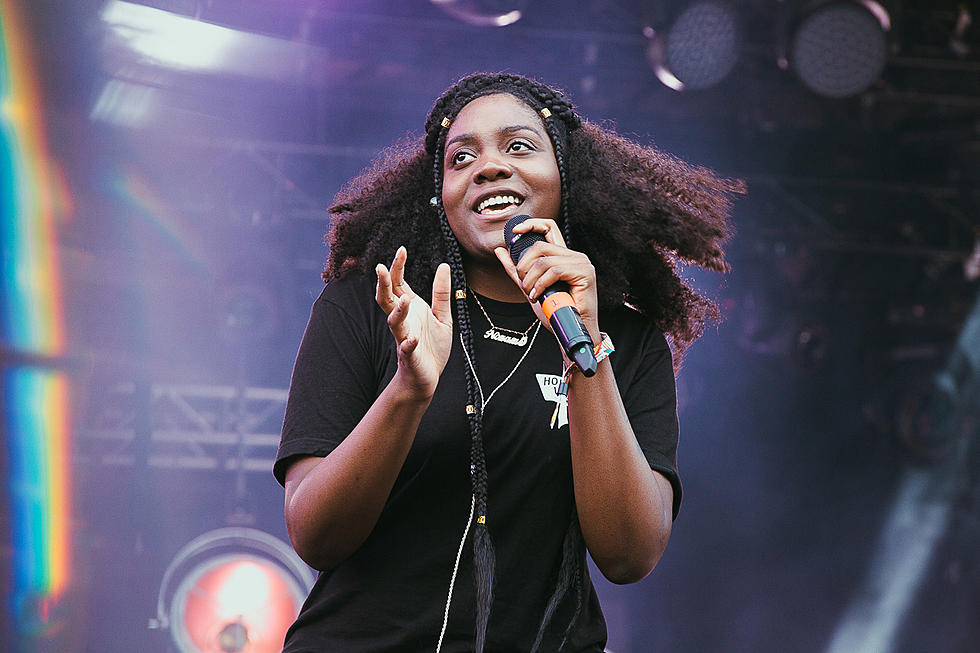 Noname responds to J Cole on new Madlib-produced song, "Song 33″ (listen)
Noname at Osheaga 2018 (more by Em Grey)
J Cole came under fire for appearing to tone-police Noname in his new song "Snow On Tha Bluff," and after the speculation and criticism came, Cole confirmed he was talking about Noname in his lyrics, and wrote, "I stand behind every word of the song [...] Right or wrong I can't say, but I can say it was honest." Among his critics was Chance The Rapper, who said that "it's not constructive and undermines all the work Noname has done" and later added, "I just think it was wrong to make a song about her. I can't feel any other way about it." Earl Sweatshirt addressed Cole's defenders, saying, "What if y'all are mad at yourselves that you look to Cole for more than he has to give?"
Noname has now released a new Madlib-produced song, "Song 33," and she almost definitely responds to Cole on this one: "Wow look at him go/He really 'bout to write about me while the world is in smokes?/When his people in trees, when George was begging for his mother saying he couldn't breathe/you thought to write about me?"
Update (6/21): Noname tweeted, "i've been thinking a lot about it and i am not proud of myself for responding with song 33. i tried to use it as a moment to draw attention back to the issues i care about but i didn't have to respond. my ego got the best of me. i apologize for any further distraction this caused. madlib killed that beat and i see there's a lot of people that resonate with the words so i'm leaving it up but i'll be donating my portion of the songs earnings to various mutual aid funds. black radical unity ✊🏾"