NY Comic Con & NY Super Week return in October but "Doctor Who Symphonic Spectacular" is canceled
almost as good as 'Daleks On Ice'...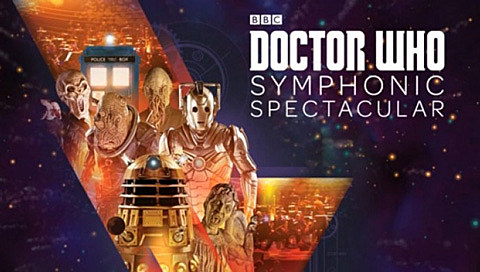 New York Comic Con will be back in October and so will New York Super Week, the concurrent pop culture festival that encompasses almost every type of entertainment related to nerdom - concerts, comedy shows, lectures, podcast tapings, and food events too. It runs October 5 - 11 at various venues around the city.
While the fest is still adding events to the schedule, there are already great shows abound. There's a special superhero vs. super villain edition of bimonthly debate show Uptown Showdown which will happen October 8 at Symphony Space (tickets). Past performers have included everyone from Michael Ian Black to Ilana Glazer, so be prepared for some can't-miss debate action.
There are a few music-related events happening. On October 7 at Barclays Center will be  the "Doctor Who Symphonic Spectacular" which features "well over 100 musicians, singers, and monsters live on stage, all under the talented conducting baton of Ben Foster." They'll be playing the music from the long-running BBC science fiction series, and the event is hosted by Michelle Gomez who plays Missy, the current incarnation of the Doctor's nemesis, The Master. And yes there will be Daleks. Hopefully a chorus line of them. There's a 3 PM and a 7 PM performance and tickets are on sale.
UPDATE: maybe the TARDIS is busted, but "Doctor Who Symphonic Spectacular" has been CANCELED. We blame The Master.