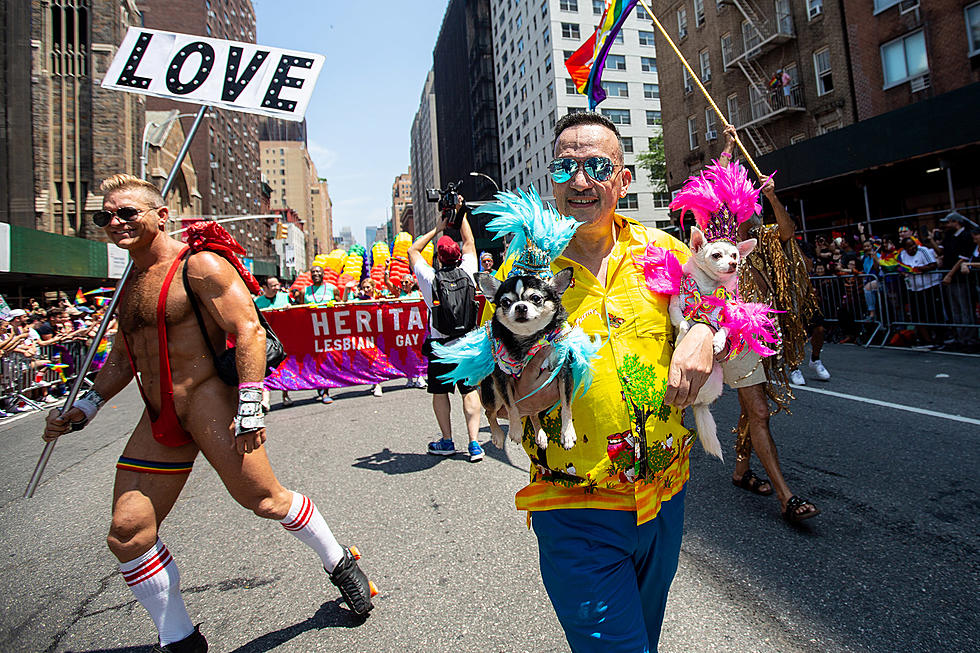 NYC Gay Pride March 2018 in pics
photo by Amanda Hatfield
The 49th annual Pride March filled its new route in NYC with thousands of revelers, protesters, and allies on Sunday (6/24). The grand finale of Pride Weekend, this year's March had a couple of other changes aside from the new route. Each individual group was limited to 200 marchers, who also were required to wear wristbands. The new limit was put in place, in part, to tighten up the duration of the March as it stretched out over ten hours in 2017, but some criticized the move as making the March less accessible to individuals and contributing to the commodification of the very brand-heavy event.
Politics were a popular theme at the March this year, with many carrying signs calling for an end to immigrant deportations, ICE, and Trump's presidency. New York Governor Andrew Cuomo, NYC Mayor Bill de Blasio, Senator Chuck Schumer, and New York gubernatorial candidate Cynthia Nixon all made appearances, as well. Check out lots of pictures from Sunday's March in the (NSFW) gallery above.
We also posted pictures from Saturday's Dyke March.