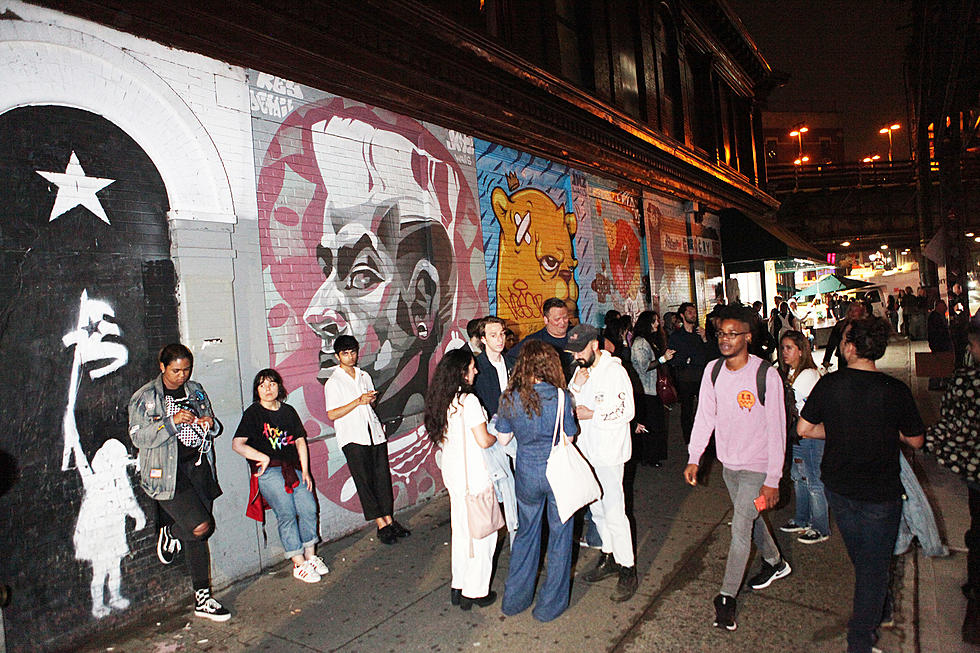 NYC Nightlife United launched to provide COVID-19 relief to venues, employees
Outside Market Hotel in 2019 (more by Kenneth Bachor)
As some of the first businesses to close amid the coronavirus pandemic, and with the prospect of reopening still an unknown, times have never been tougher for music venues. Over 1200 independent venues and promoters nationwide have formed the National Independent Venue Association to lobby for federal support, and in NYC (where you can also support venues directly while they're closed), a group of venues and people involved in the nightlife scene, led by AdHoc Presents, Brooklyn venue Friends and Lovers, arts nonprofit The Solo Foundation, and Grandstand Media, have joined forces to launch NYC Nightlife United, an "emergency relief fund to save NYC nightlife cultural spaces." More from them:
NYC Nightlife United is an emergency fund providing immediate relief to shuttered cultural spaces affected by the COVID-19 pandemic. NYC is the cultural lifeline of the world and the COVID-19 pandemic has quickly devastated the fabric of the nightlife community. Hit hard are all the members of its ecosystem, affecting every aspect—safe spaces, musicians, comedians, sound techs, bar staff and DJs who depend on bars, nightclubs, and in-person events to make money.
Small business venue owners can apply for aid starting on June 5, and on July 5, other members of the "nightlife ecosystem," including bar staff, talent buyers, sound techs, DJs, security, and more, are anticipated to be able to apply. More information about who is eligible to apply, how applicants are selected for grants, and what they can be used for here.
"Businesses in live music need immediate aid and face challenges unique to our industry, but there were no relief programs made just for us," Ric Leichtung of AdHoc told Rolling Stone. "We're fiercely independent people who tap into our community to make the changes we want to see happen. When there's no road paved for us, we make the concrete."