NYC Popfest 2012 Day 3: Pooh Sticks, Comet Gain, Seapony, Pushy Parents, Habibi, Pale Lights and more (pics video)
"comet gain & pooh sticks were great last night @ public assembly in brooklyn. only took approx 15-20 years to see them live." - @dfarecords
The Pooh Sticks

It was the kind of night that could really only happen at Public Assembly. The back room rumbled from the crush of Ulcerate (who had their gear stolen later that night) and Tombs, while the front was hosting the third evening of NYC Popfest, which made for a culture clash in the mutually shared hallway. With The Pooh Sticks on the bill, it was hardest Popfest has ever come to "rocking," what with the legendary Welsh band's proclivity towards crunchy powerpop a la Slade or The Sweet. No better example of that than their 1991 single "Young People," with it's twin guitar leads and lyrics that rang of even more irony now that that song is old enough to drink. (And it was ironic when first released.) A truly fantastic set.
Despite the gray hair, frontman Hue Williams was a bundle of energy and the band was tight and, yes, rocking. In addition to "Young People," we got pretty much all The Pooh Sticks' well-known material, including early indiepop sides "I Know Someone Who Knows Someone Who Knows Alan McGee Quite Well" and "On Tape," as well as later tracks like "Who Loves You" and "The World is Turning On."
Headliners Comet Gain rocked too, albiet in a more shambolic indie kind of way, despite frontman David Feck's threats of putting the audience to sleep after the Pooh Sticks killer set. But Comet Gain fans are fervent and the crowd was pumped and loaded for the band who hadn't played NYC in four years. (A little too loaded, some friends of mine got hit by projectile vomit from someone who couldn't hold their booze.) Check out video of their set at the bottom of this post.
The evening started with Sweden's Pushy Parents who were playing their second-ever show, but they sounded pretty together to these ears. Speedmarket Avenue's Isak Klasson played drums. (His own band played earlier in the week.) It was a short set, highlighted by current single "Secret Secret."
The rest of the night: Seattle's winsome and tuneful Seapony were good but needed to be louder (the metal show next door won that round); and Sweden's Electric Pop Group were pleasant enough but with a laptop rhythm section, maybe they should've played first.
Earlier Saturday it was the Popfest day show at Spike Hill with Filipino duo Outerhope, Sweden's Lisa Bouvier and locals Pale Lights and Habibi. I didn't make that one, but our photographer did and pictures of all Saturday Popfest action are below, along with Bleary Eyed Brooklyn's videos.

---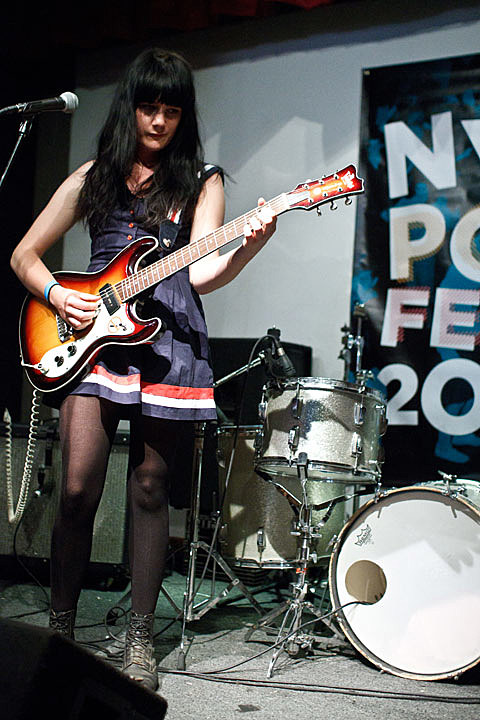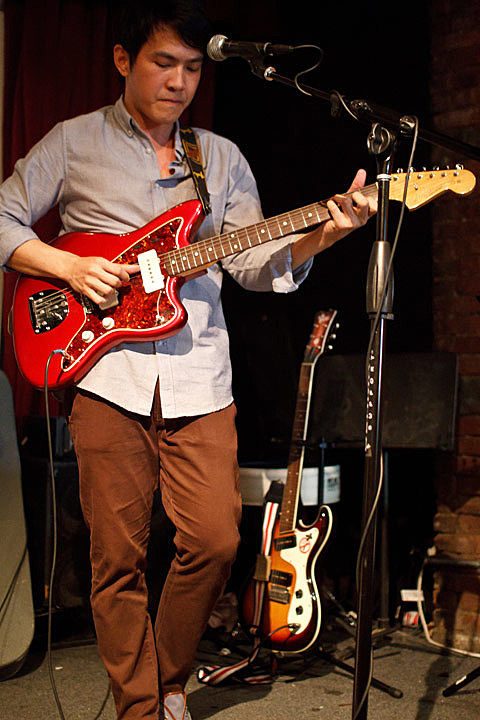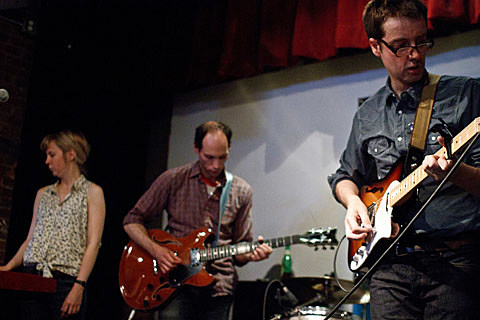 Pushy Parents - "Warning Sign"

The Electric Pop Group -"Not by Another"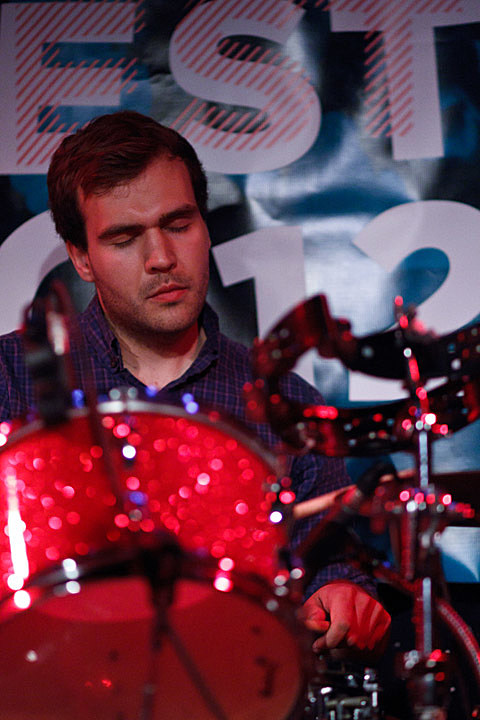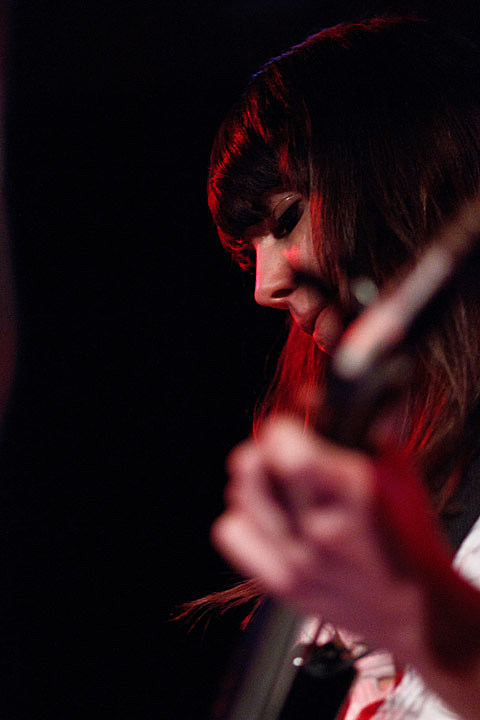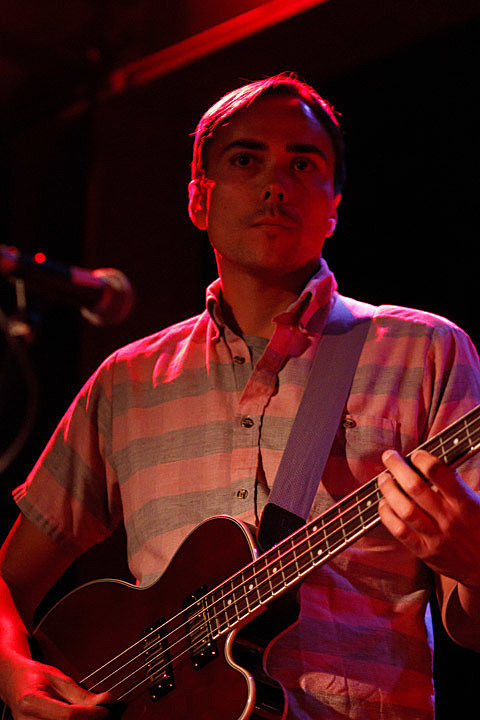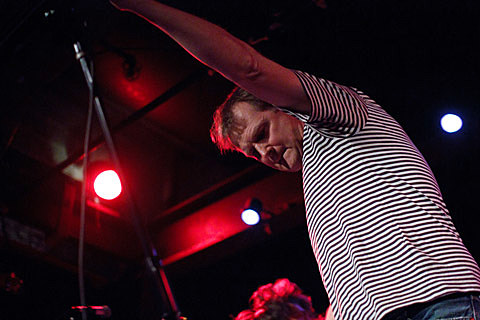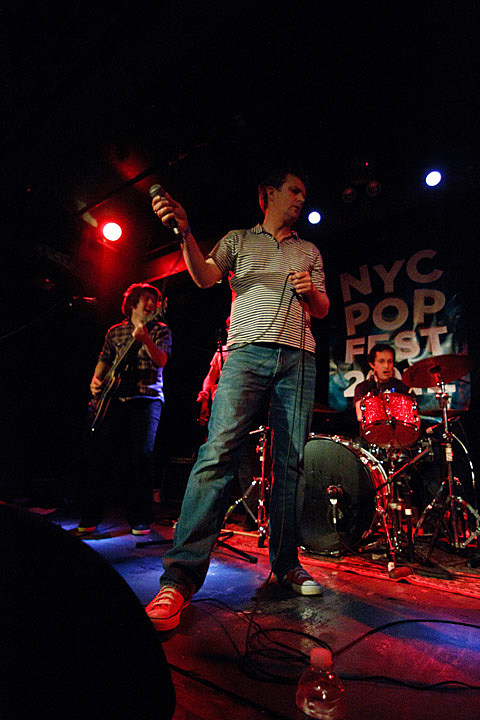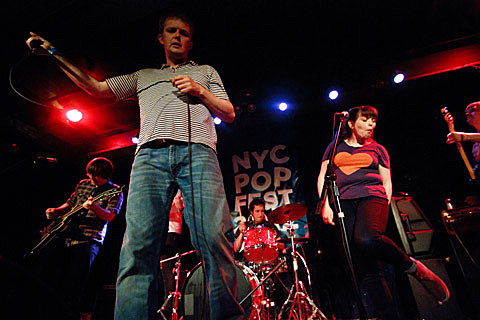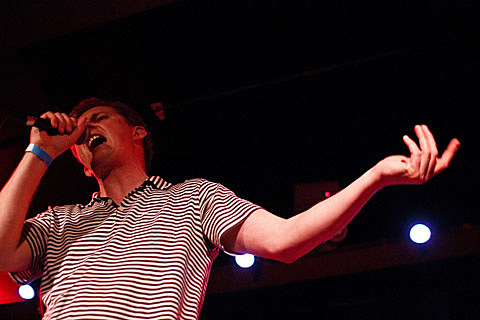 The Pooh Sticks - "Cut Out My Heart"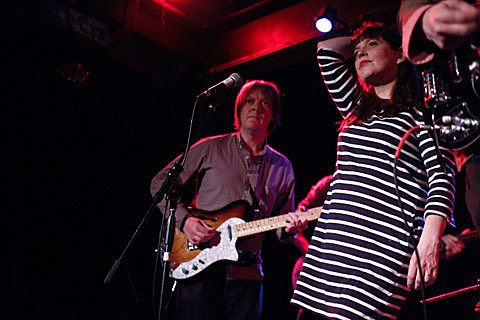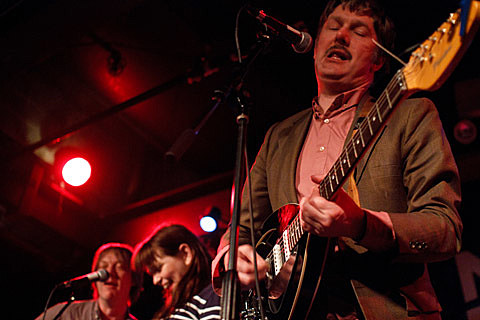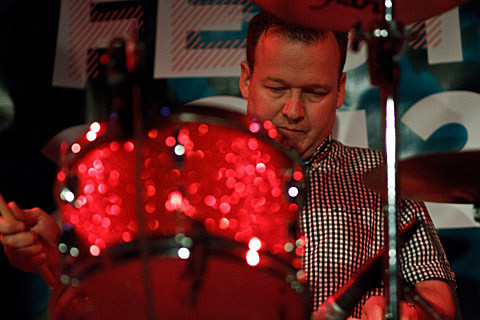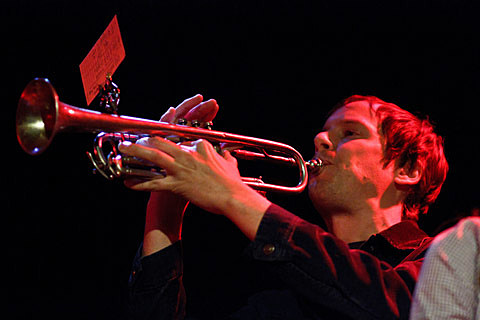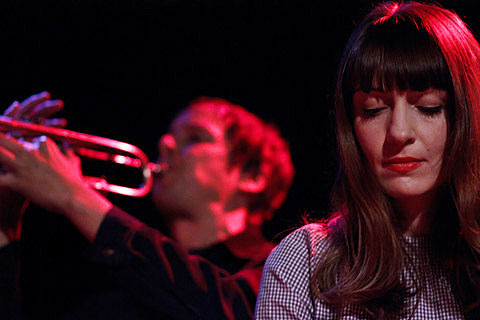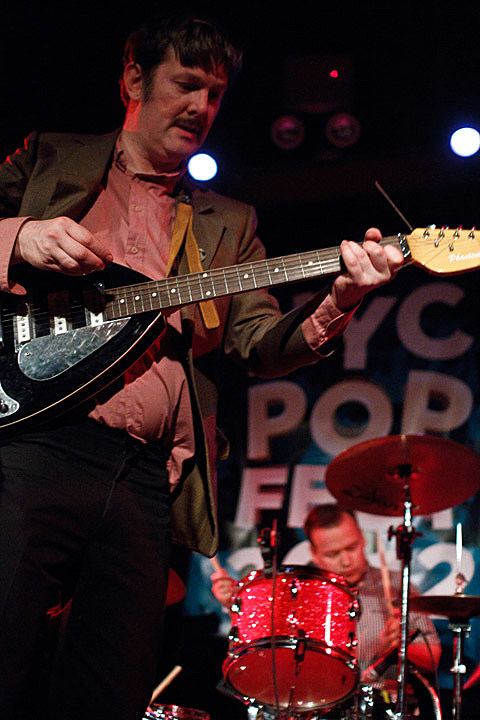 Comet Gain - Gone Before We Open Our Eyes