NYC PopFest Day 1 & 2 in pics (belated pics)
Dominick Mastrangelo
photos by Dominick Mastrangelo
Leaving Mornington Crescent

"The fourth annual NYC Popfest, which ran from Thursday [May 20th] through Sunday [May 23], consisted of five showcases featuring more than 30 bands, mostly those that adhered to a few key tenets: summery, lo-fi, melodic, twee, nonconfrontational. This was indie-pop in the vein of the late 1980s through the mid-'90s, a mode that has been creeping back into fashion as part of a broader full-scale pop revivalism in indie rock.
From Best Coast to Dum Dum Girls to the Pains of Being Pure at Heart to Vivian Girls to Strange Boys and beyond, pop is ascendant once again, especially the sort with debts to clean-cut '50s rock and girl-group pop and soul." [NY Times]
It's been almost a month since NYC PopFest happened, and we actually already posted a set of pictures from the first night at Cake Shop back then. BUT, like the NY Times, Dominick, who got the flu right after the fest, was also on hand. His pictures from the first two days, now finally ready for posting, continue below...

DAY ONE @ CAKE SHOp....
Dream Diary
Leaving Mornington Crescent
Horowitz
Veronica Falls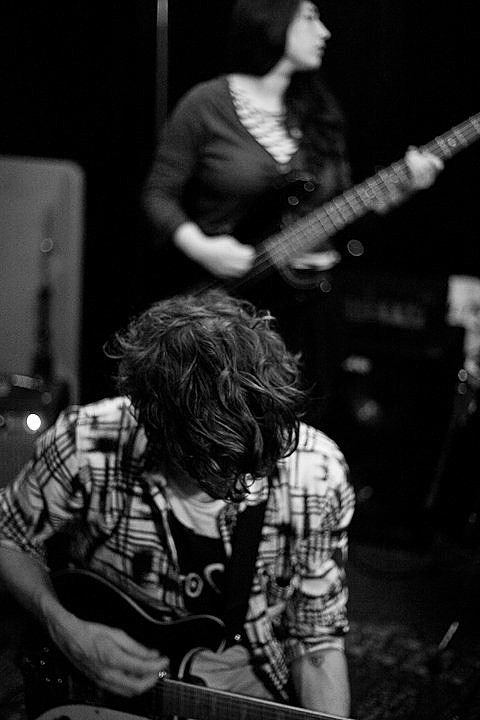 Day 2 @ DON HILL's...
The Smittens
Allo Darlin
Pants Yell!
Tender Trap