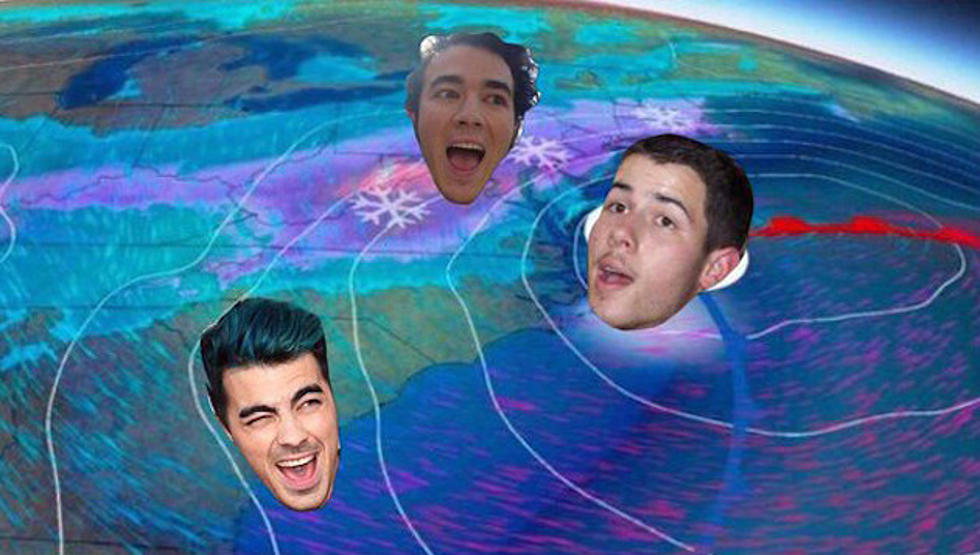 NYC show cancellations due to Winter Storm Jonas (basically everything)
Winter Storm Jonas is upon NYC -- there's a foot of snow on the ground already as of noon Saturday (1/23) -- and that means rushing to the store to buy food you probably won't eat, salt and snow shovels. It also means show cancelations. We'll update this post this post as we learn more, but here's what we know right now.
Bus service has been suspended on Saturday and there is a travel ban in NYC starting at 2:30 PM.
Baby's All Right is closed so Saturday's shows -- Those Darlins and Bayonne -- are not happening. Those Darlins, who are on their farewell tour say they will reschedule.
The Men show at Aviv on Saturday night is canceled.
The Pop. 1280 / Bambara show at Alphaville is canceled.
Union Hall is closed so no Morricone Youth show tonight.
Tonight's Savants show at Rough Trade, however, is canceled.
I Am the Avalanche's Saturday (1/23) show at MHOW is postponed. MHOW tweeted, "Tonight's I Am The Avalanche show has been postponed to Sat Jan 30. All tix will be honored or refunds available at point of purchase." So far Sunday's (1/24) Suburbia show is still on.
The G-Eazy / A$AP Ferg show at Terminal 5 on Saturday has been cancelled and postponed to Tuesday (1/26). "1/23 tix honored on 1/26. Refunds at point of purchase for those who can't attend." Sunday and Monday's shows are unaffected.
No shows at Knitting Factory, Brooklyn Bowl or Union Pool on Saturday night.
Saturday night's Graveyard show at Bowery Ballroom has been postponed to Feb 8. All tix will be honored.
We'll update this page with more news, but If you know of any other cancelations, let us know.