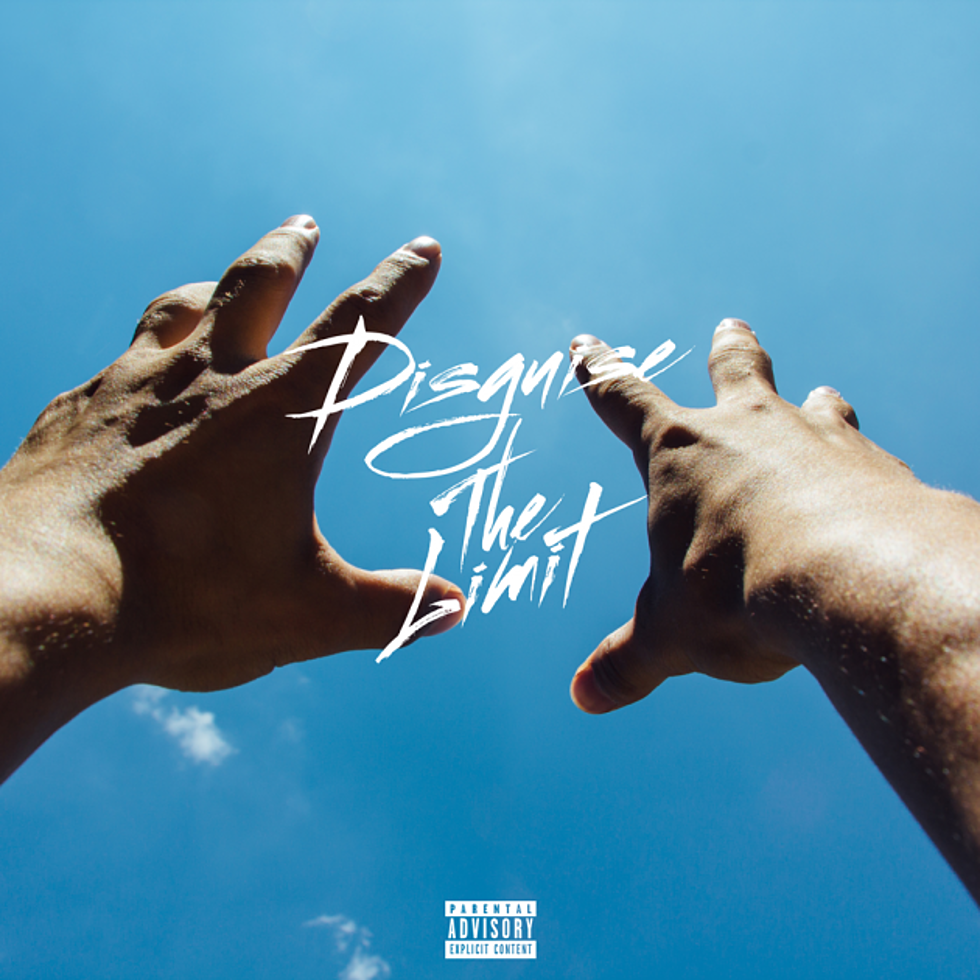 Nyck Caution playing 'Disguise the Limit' release show in NYC before Smokers Club Tour
Pro Era's Nyck Caution recently announced that he'd be heading out on this year's Smokers Club Tour with Cam'ron, The Underachievers, G Herbo, Smoke DZA, and more. Before that though, he'll play his first headlining hometown show on May 24 at Baby's All Right. Tickets for that show are on sale now.
The Smokers Club Tour hits NYC on July 9 at Playstation Theater. Tickets for that show are still available. Updated Nyck Caution dates are listed below.
The Baby's show is the release party for Nyck's debut mixtape, Disguise The Limit. That mixtape includes "What's Understood," which features fellow Pro Era member Joey Bada$$ and production from Metro Boomin, and which originally appeared on Nyck's 22 EP earlier this year. Joey is also on "Crucifix," and there's production from other Pro Era members Kirk Knight, Chuck Strangers and more. Listen to the whole thing below.
UPDATE (5/19): Pro Era now announced their second-annual Steez Day, which takes place in LA this year.
Nyck Caution -- 2016 Tour Dates
05-24 Brooklyn, NY - Baby's All Right
05-31 Vancouver, British Columbia – Vogue Theater*
06-01 Portland, OR – Crystal Ballroom*
06-02 Seattle, WA – Showbox at the Market*
06-04 San Francisco, CA – Regency Ballroom*
06-05 Los Angeles, CA – Club Nokia*
06-08 Santa Ana, CA – The Observatory*
06-09 San Diego, CA – North Park Observatory*
06-12 Phoenix, AZ – Livewire*
06-15 Salt Lake City, UT – The Complex*
06-17 Denver, CO – Cervantes Ballroom*
06-18 Albuquerque, NM – Sunshine Theater*
06-19 El Paso, TX – Tricky Falls*
06-23 Dallas, TX – Gas Monkey*
06-25 St. Louis, MO – The Ready Room*
06-26 Lawrence, KS – The Granada*
06-27 Minneapolis, MN – Sky Theater*
06-29 Chicago, IL – Concord Music Hall*
06-30 Columbus, OH – Park Street Saloon*
07-01 Cleveland, OH – Agora Theater*
07-05 Montréal, Québec – Petit Olympia (no Underachievers)*
07-06 Boston, MA – House of Blues*
07-08 Philadelphia, PA – TLA*
07-09 New York City, New York – Playstation Theater*
07-10 Washington, D.C. – The Fillmore*
07-12 Baltimore, MD – Rams Head Live*
07-13 Richmond, VA – The National*
07-14 Norfolk, VA – The NorVa*