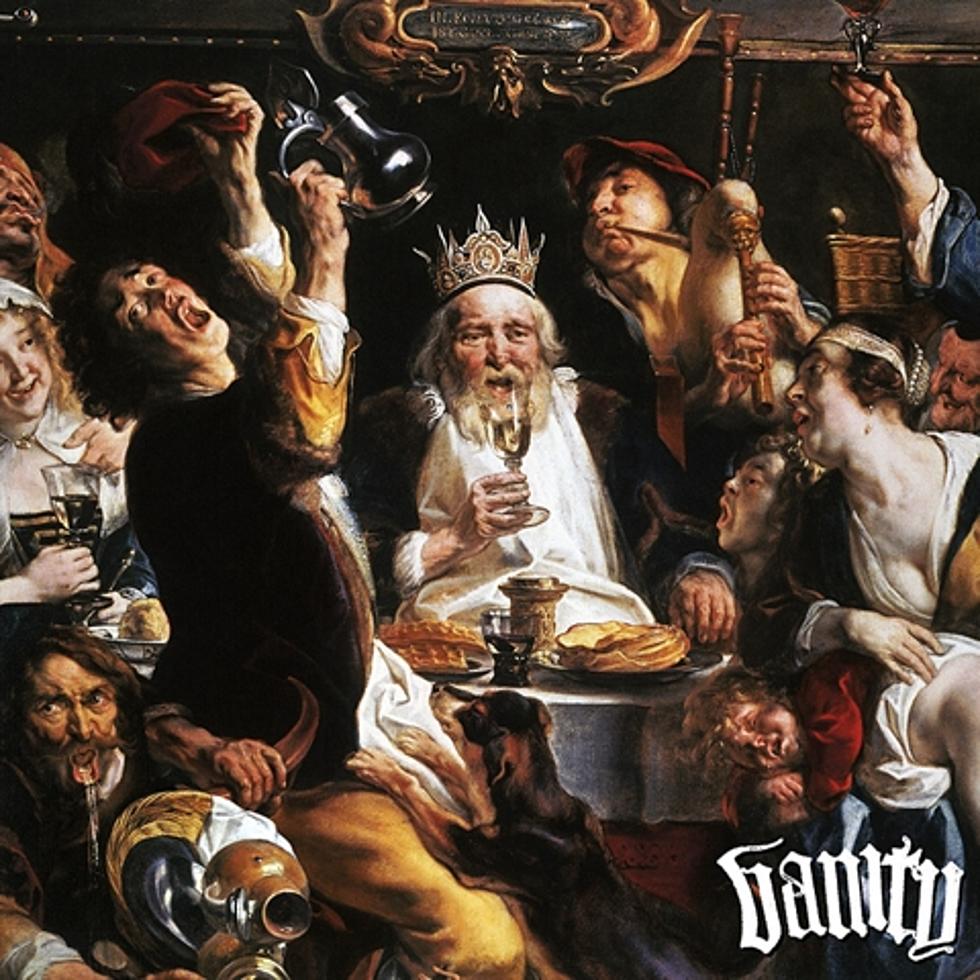 NYC's Vanity playing shows, one with Destruction Unit (listen to their 'Vain In Life' LP)
Evan: What I'm trying to do with Vanity, is it should be drinking music. It's fucking beer drinking music. Drinking is my goddamn favorite activity. It's the only activity that matters. It makes everything in life better including your own death as a result of drinking. What are you gonna do if you don't drink? Have a kid? That's dumb. The kid can't even drink. With rock 'n' roll, it can be such a cliché, and with oi!, it can be such a cliché, and if you mix the two you've got a double cliché. But I wanted music that... fuck. There's a lot of anger there. At other people. At myself. I wanted music that you could drink and have a good time to in an aggressive way.

Colman: Maybe even shed a tear in an aggressive way.

Evan: I'm not shedding a tear. I'm not fucking having that. [interview with Noisey]
NYC punk band Vanity is the brainchild of Evan Radigan and Colman Durkee, who have played in The Rival Mob, Nuclear Spring, and CREEM, and their live lineup also includes members of Ivy, Warthog, Ajax, Survival, Pox and Weird TV. While their hardcore roots show a bit in Vanity, this band leans a lot heavier on the power pop side of Oi!, a genre Evan and Colman talk a lot about in the interview quoted above. A few months back they released their album, Vain In Life, on Katorga Works, which is absolutely worth checking out if you haven't already. You can pick it up (name your price) at bandcamp and stream it in full below.
Vanity play their hometown a lot (perhaps you saw them with Sheer Mag at NY's Alright last month, which is a pretty great pairing), and at the moment they have two shows scheduled. The first is opening for the great Destruction Unit when their tour hits Palisades on June 26. That show also has Shredded Nerve on the bill, and tickets are still available. Their other show is July 10 at Acheron with Ajax, Fatigue, Semper Eadem and No Parole. Tickets for that show are on sale too.
As for Destruction Unit, that show is one of two NYC stops on their tour. The other is a free one the following afternoon, part of Union Pool's Summer Thunder series.
Stream Vain In Life below...

---