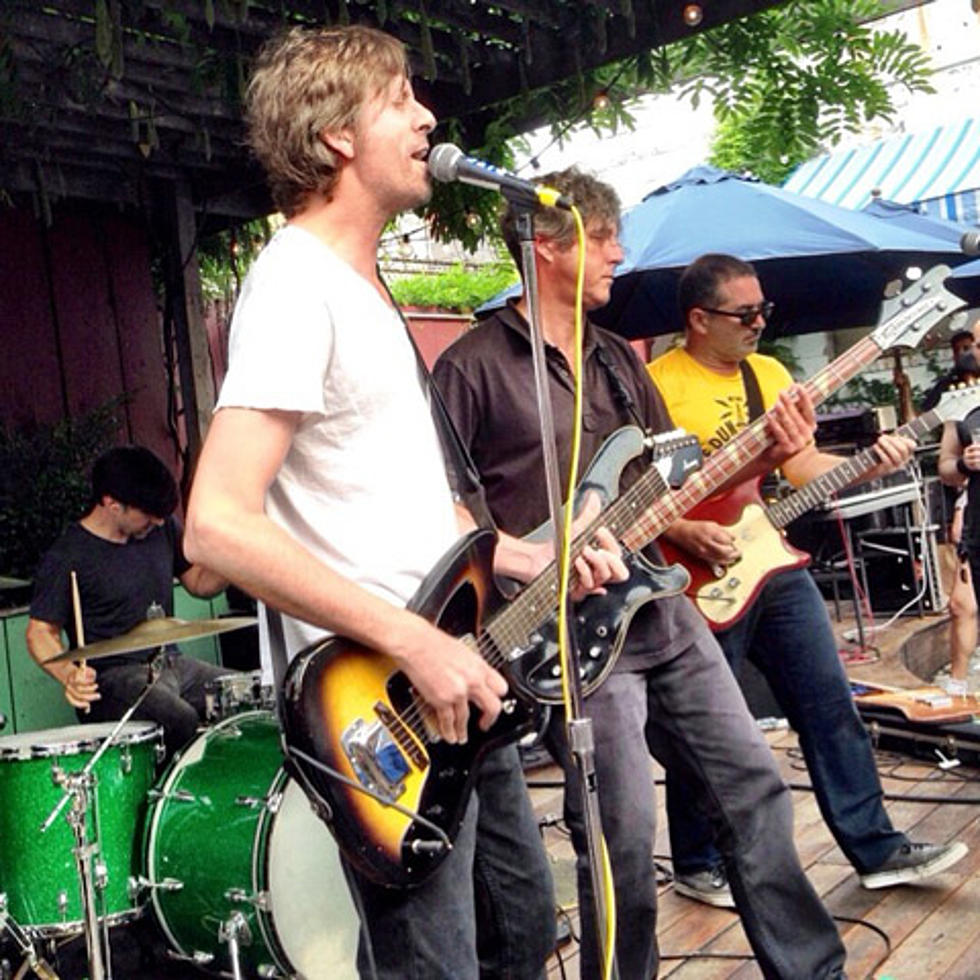 Obits & Biblical played Union Pool's Summer Thunder; August schedule announced (J. Mascis, Har Mar, Jessica Pratt, more)
Obits @ Union Pool yesterday (photo via @brooklynvegan instagram)

Saturday's edition of Union Pool's free and outdoors Summer Thunder series (7/20) was a particularly good one with a headlining set from Brooklyn indie rock supergroup Obits and the heavy prog/psych awesomeness that was Toronto's Biblical. Union Pool have announced their August schedule for Summer Thunder schedule, which looks like this:
August 2nd: Jessica Pratt
August 9th: Har Mar Superstar + Cheap Shots DJs
August 16th: Super Secret Special Guest
August 23rd: PAT
August 30: Heavy Blanket
Openers for those shows are mostly still TBA. If you don't know, PAT is JD Samson's dance party "for anyone from anywhere wearing anything and loving whoever they want" with W. Jeremy, Amber Valentine, Honey Dijon, and Murray Hill. There will be video projections in the inside performance venue as well. PAT also happens at Union Pool this Thursday (7/24) with Justin Strauss, The Cary Nation, Amber Valentine and Tyler Jensen. That is also free.
Heavy Blanket, meanwhile, is J Mascis' voluminous psychedelic blues jam group who played Summer Thunder last year...for about 15 minutes (one song) before getting shut down for being too damn loud. How long will it last this year?
Again, Summer Thunder shows are free, 21+ and the live music usually starts around 3 PM depending on how many groups are on the bill. This coming Saturday's Summer Thunder (7/26) features DJ Jonathan Toubin, plus Baxx Sisi's, The Mystery Lights and a "secret set by a supreme international live act." Any guesses on who that might be?