Of Montreal & Janelle Monae played Terminal 5 again (twice) – pics, setlist & video of the Michael Jackson medley
photos by Matthew Eisman
"As the set progressed Mr. Barnes sometimes set clowning aside. Although he sang "Casualty of You" in a gold lamé robe and a miterlike headpiece, it was a bitter piano dirge. He performed most of his set-closer, "The Past Is a Grotesque Animal," without the dancers, as its relentless drumbeat and tense tremolo violin led him toward desperate incantation. And then, for encores, came three songs from Michael Jackson's "Thriller" -- another way to wrap anxieties in gleaming pop.
Of Montreal shared the bill, and the stage, with Janelle Monáe; she sings on "False Priest," and Of Montreal appears on her album, "The ArchAndroid" (Wondaland Arts Society/Bad Boy/Atlantic). Ms. Monáe has a bright voice with more than a hint of Michael Jackson in it, and she shares Of Montreal's fondness for funk, soul and new wave, for science fiction and for overstuffing songs. Her set zoomed through styles and ideas -- rock and soul, swing and Hendrixy psychedelia, futurism and romance. She went high-stepping through them all like a vaudeville trouper, complete with black-and-white saddle shoes to show off footwork ready for Broadway." [NY Times]
Of Montreal and Janelle Monae, on tour together, played Terminal 5 in NYC on Friday and Saturday night. More pictures from the first night, the OM setlist and video from the Michael Jackson encore, below...

--
Janelle Monae...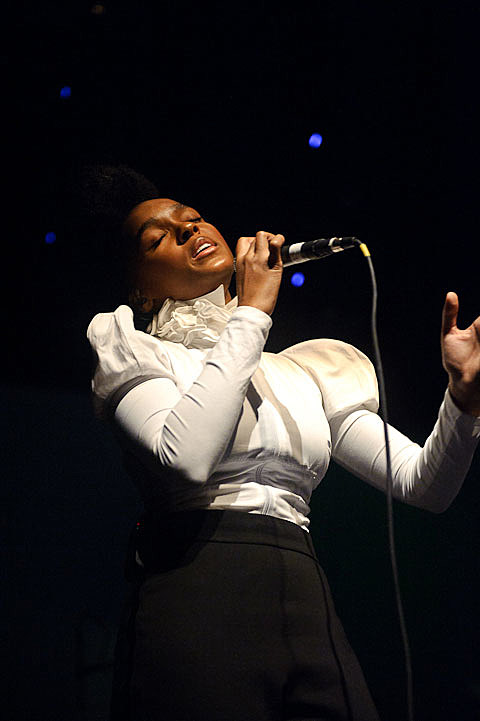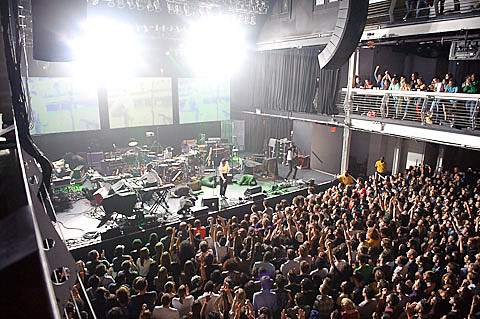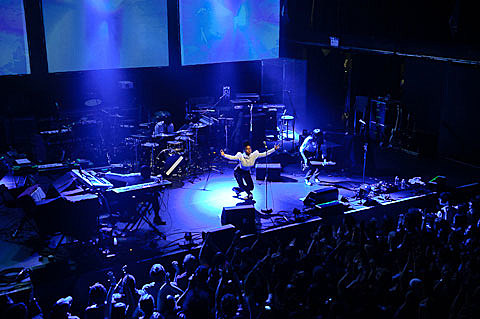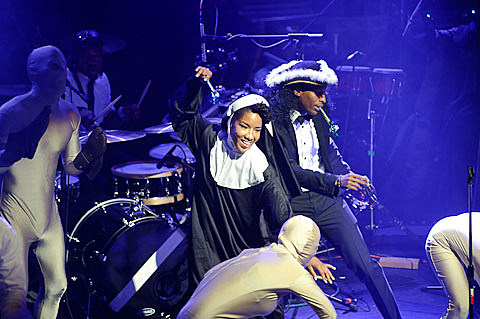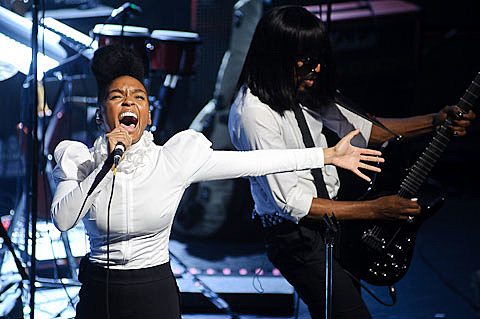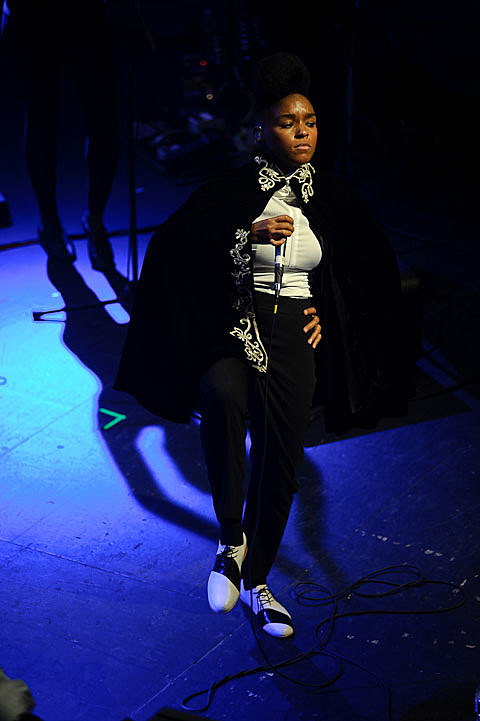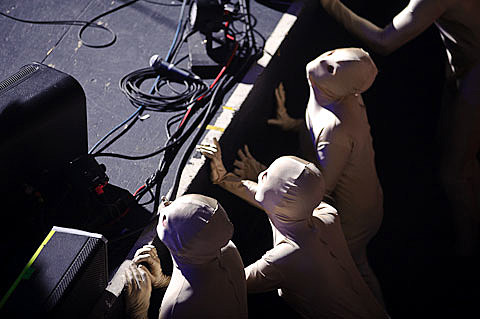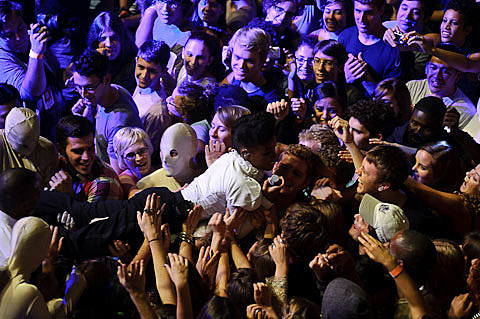 Of Montreal...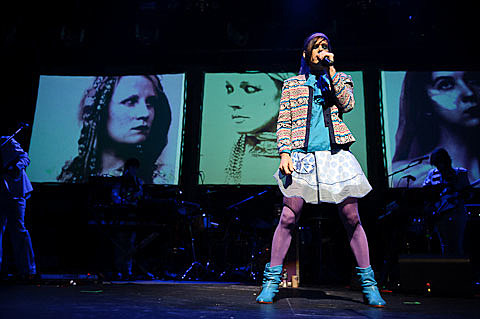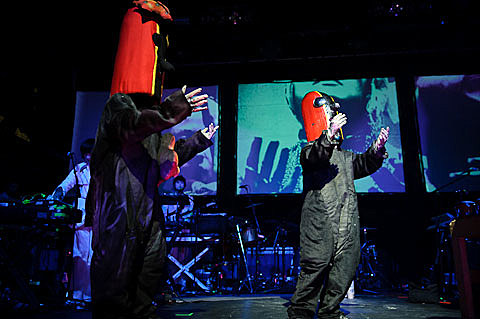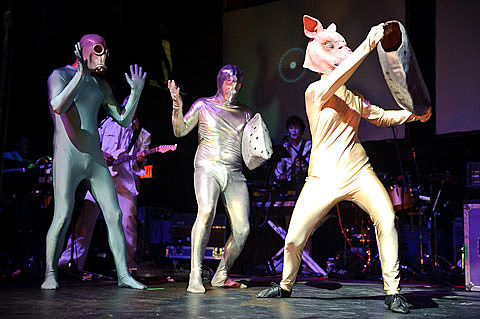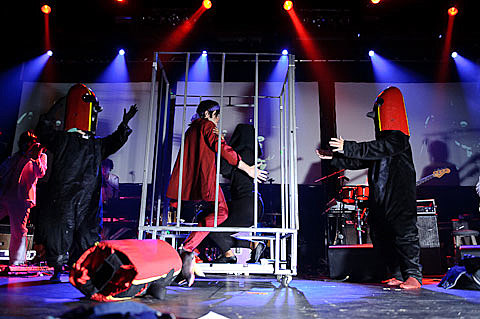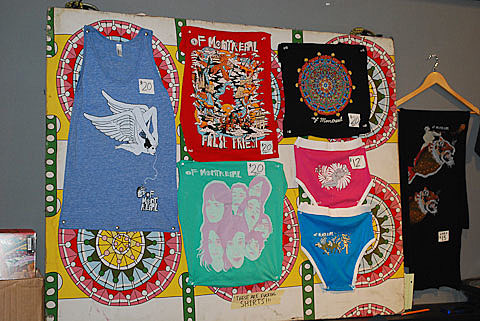 Of Montreal- "Tonight" live at Terminal 5 on 9/17/2010

of Montreal Michael Jackson Encore Live @ Terminal 5 NYC 9.18.10