OFF! played Europa, Generation Records, the Fader Fort… and Carson Daly (pics, video & setlists)
most photos by Jason House, some photos by Keith Marlowe, words by BBG
OFF! at Fader Fort (by Jason House)

OFF! completed their NYC invasion with a three-day stint of reportedly raucous shows at a packed out Europa on 10/21, Generation Records on 10/22, and at Fader Fort on 10/23. I attended Europa and caught the tail end of Cerebral Ballzy and the entire 20+ minute OFF! set which was, exactly how I like my hardcore: brutal, unrelenting, lightning fast, and intensely fun. Fans of Circle Jerks, Black Flag, and early 80s hardcore take note, these guys rule.
OFF! currently has two dates on their calendar though none on the east coast. November 7th will see the band play Fun Fun Fun Fest in Austin (tickets) while two+ weeks later the band will appear at Vacation Vinyl in Los Angeles for an in-store.
OFF! performed their entire first EP (of four) on Carson Daly on 10/15 (before CMJ). Dig on video of that, some video from Europa courtesy of ((unartig))), and lots of pictures from Europa, Fader Fort, and Generation Records, setlists included, below.

--
Dessert Storm (not a typeo) @ Europa...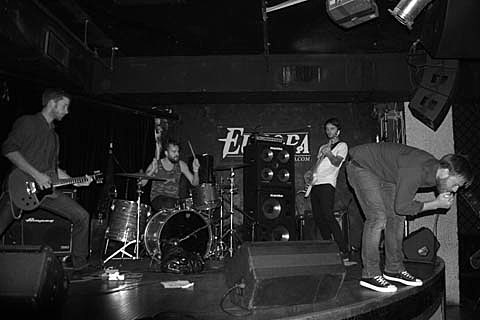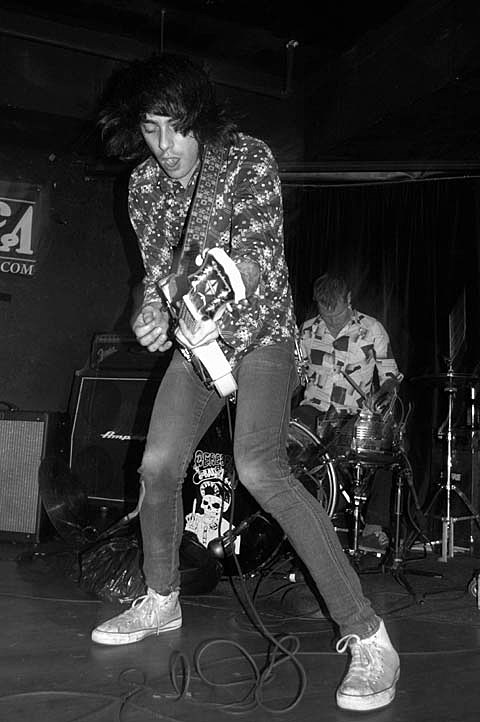 Cerebral Ballzy @ Europa...
Off! @ Europa photos by Keith Marlowe...
OFF! on 10/22 at Generation Records...
The 7" signed by Glen E. Friedman and the band

OFF! on 10/23 at Fader Fort...
OFF! - Darkness / Panic Attack / Upside Down at Europa 10/21