Omar Souleyman & Tinariwen played shows in Manhattan (Summerstage) & Brooklyn – pics & video
by Andrew Frisicano
Omar Souleyman @ Central Park Summerstage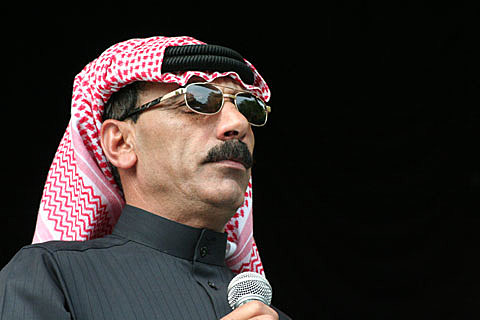 "He is a legend in north Africa. Omar Souleyman in about 15 years has recorded around 500 studio and live albums and apparently has a godlike status in Syria, his country. Originally his music orbits around Syrian folk-pop, it is sung in Arabic and his audience is mainly in North-African countries.

Recently Omar Souleyman has became the hype of the indie blogosphere. He has been picked up by Pavement for their "exotic" slot on the second day at their All Tomorrow Parties festival. The hype mounted so fast that the third stage at Minehead centre was packed [with] thousands of guys wearing Pavement/Pixies/Sonic Youth/Dinosaur Jr T-shirts dancing to the disco music of Souleyman. Among these fans [was] the Dodos drummer who played [his own set the next day] wearing the official Souleyman T-Shirt." [Live on 35mm]
Mali's Tinariwen and the West African-inspired US band Toubab Krewe played the Central Park SummerStage on June 26th (one day before Gil Scott-Heron played there). Between their sets, Syrian "techno" artist Omar Souleyman made his New York debut. He succeeded in getting the crowd up and dancing, and he had a belly dancer on stage for part of the set (with a DJ set between).
The next night in New York, Tinariwen performed with Sway Machinery at the Bell House, and Omar Souleyman played in the Old American Can Factory Courtyard with CSC Funk Band.
More pictures from Central Park, and some videos from all the NYC shows, below...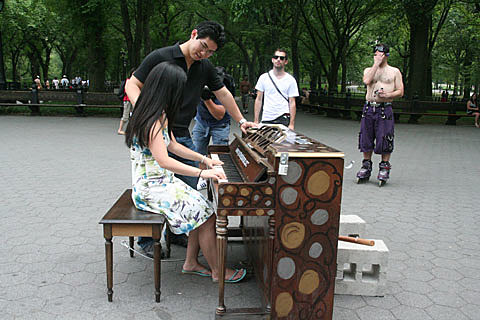 Omar Souleyman...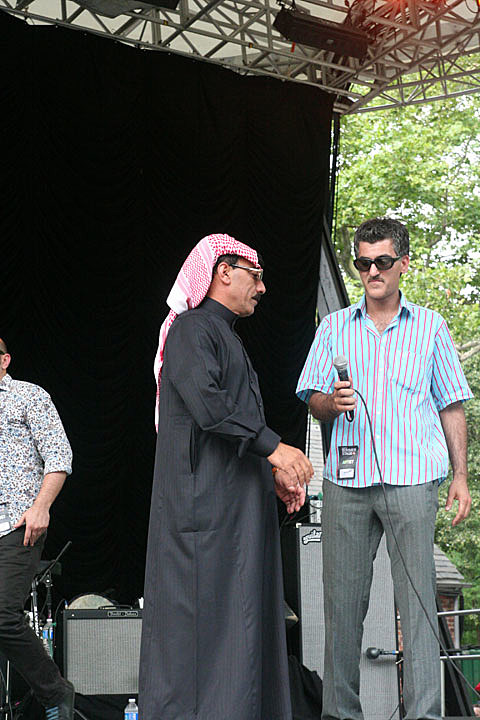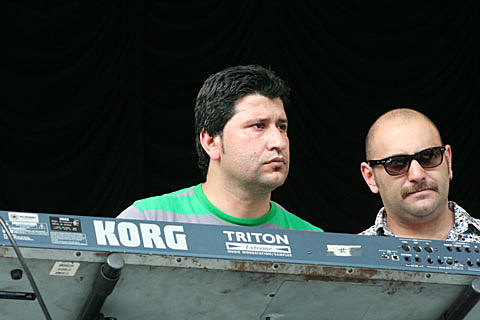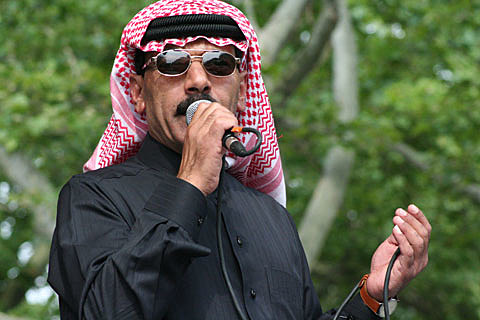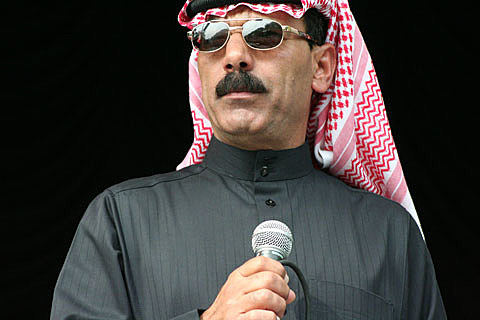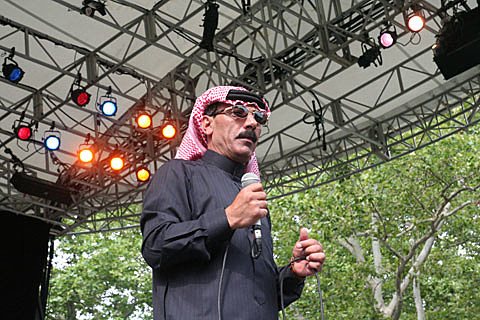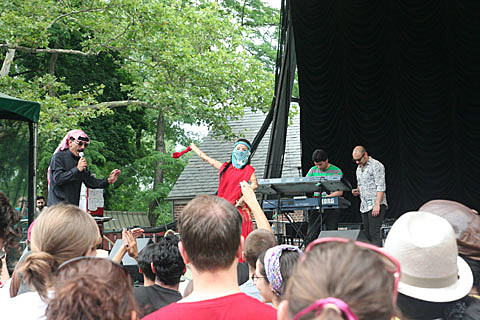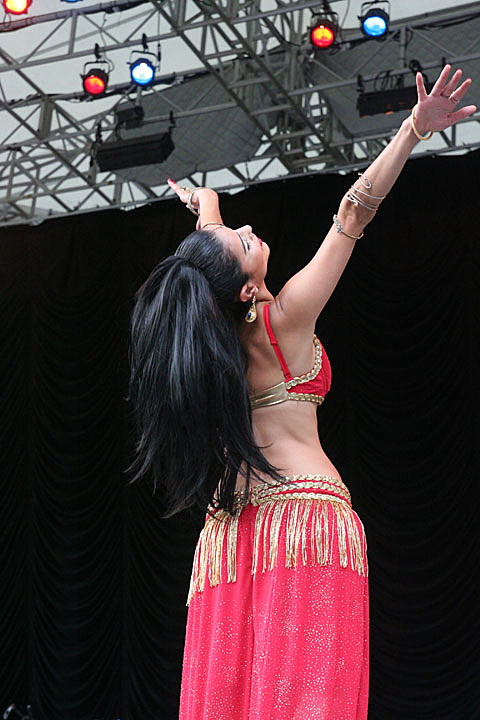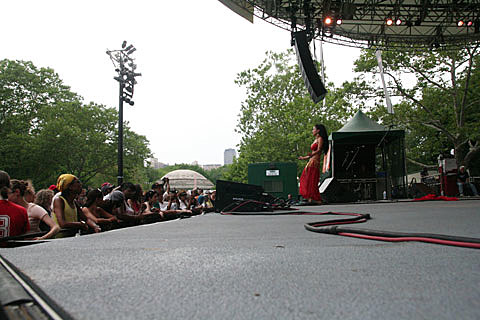 Tinariwen...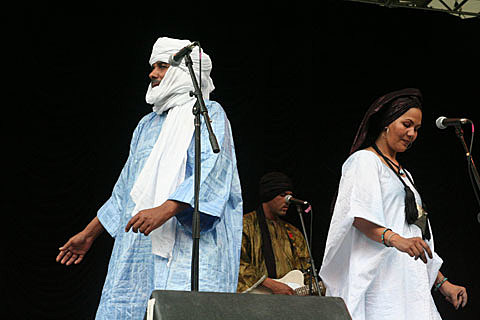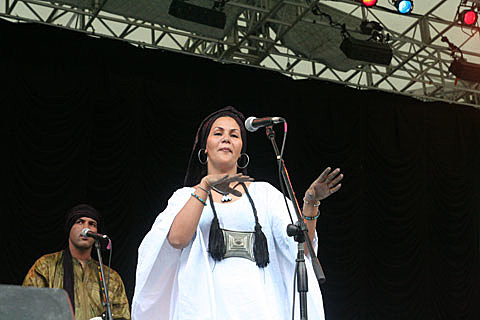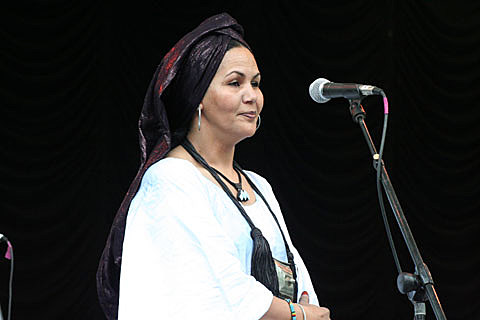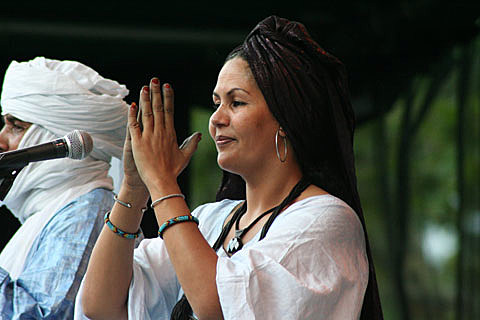 Omar Souleyman, SummerStage at Central Park 6/26/10



Omar Souleyman @ Issue Project Room / Old American Can Factory Courtyard



Tinariwen @ Summerstage

Tinariwen @ the Bell House