Metallica's Orion Fest is in Atlantic City this weekend; Kirk Hammett releasing horror memorabilia book
As mentioned, Orion Music & More happens this weekend in Atlantic CIty's Bader Field from June 23-24 and is being headlined by Metallica both nights, who play Ride the Lightning in full on Saturday (6/23) and The Black Album in full on Sunday (6/24). Other bands playing include Arctic Monkeys, Modest Mouse, Hot Snakes, Fucked Up, The Gaslight Anthem, Titus Andronicus, Best Coast, Liturgy, A Place to Bury Strangers, and more, plus a heavy stage with Suicidal Tendencies, Sepultura, Torche, Red Fang, Kyng, Landmine Marathon, Black Tusk, Thy Will Be Done and others. The heavy stage (aka "Damage, Inc.") isn't the only place you can catch heavy bands though. The festival also includes Baroness on the Orion stage, The Sword on the Fuel stage, Liturgy on the Frantic stage, and Ghost on the Orion stage. You can check out the full schedule of both days and all four stages HERE.
As mentioned, it's the first time in a while that Modest Mouse will be in the NYC area. They play Orion on Saturday (6/23) before heading to Randall's Island for Governors Ball, which also happens this weekend.
If you're heading out to Atlantic City for the fest this weekend, head here for directions. If you're driving, there's no on-site parking at the field, but there are a number of parking areas nearby and free shuttles that run from the lots to Bader Field. If you're taking the train, you can get there via the Amtrak or the NJ Transit Rail and there will be a free shuttle from the Atlantic City terminal to the festival. Once you're there, this map should help you get around. We're also told that it's about a 20-30 minute walk from the boardwalk.
Tickets for the festival are still available.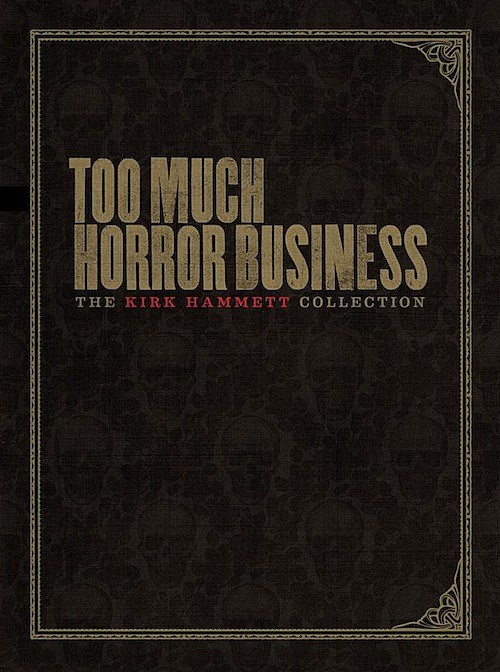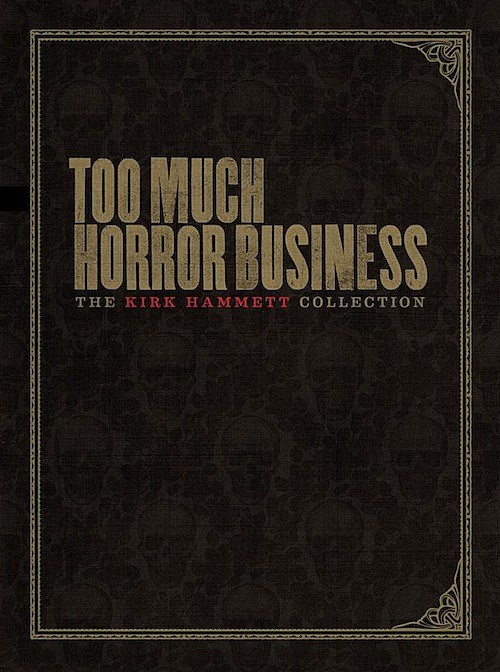 In related news," Kirk's Crypt" isn't the only place Mr. Hammett will be indulging in his love of all things creepy. He'll be publishing a book titled Too Much Horror Business - The Kirk Hammett Collection this October via Abrams Image with photographs of his personal collection of horror memorabilia. The book also includes Kirk's own handwritten captions for many of the photographs. He'll be putting out limited edition toys, like the ones he's been collecting his whole life, along with the book this October. You can pre-order the book at Kirk's online toy store. He'll be discussing the book at Kirk's Crypt at 4 PM each day.
Maybe his old friend Glenn Danzig will add it to his book collection...

--