Patti Smith playing Federico Garcia Lorca tribute at Bowery Ballroom & other dates, played Stubb's in Austin (pics, dates)
Sarah Frankie Linder
Patti Smith @ Stubb's, Austin, 4/30/13

Lorca in New York: A Celebration is the largest-ever festival in North America celebrating the work of acclaimed Spanish poet and playwright Federico García Lorca. With more than two dozen events throughout Manhattan, it focuses on the brief but prolific period (1929-1930), during which Lorca came to New York and wrote one of his most significant works, Poet in New York. Presented by Fundación Federico García Lorca with support from Acción Cultural Española, it is anchored in the premiere of Back Tomorrow: Federico García Lorca / Poet in New York at The New York Public Library's Stephen A. Schwarzman Building (April 5-July 20) - an exhibition bringing together for the first time manuscripts, drawings, letters, and photos Lorca generated while in the city.
June 5 is Lorca's actual birthday and Smith previously celebrated Lorca with a concert performed at his home in Granada, the Huerta de San Vicente, in 2010.
She'll also perform on September 20 at The Metropolitan Museum of Art for a tribute to Hildegard of Bingen, the "twelfth-century German writer, composer, philosopher, visual artist, mystic, Benedictine abbess, visionary, and polymath." Tickets to that show are still available. All Patti Smith tour dates are below.
Patti Smith played Stubb's in Austin at the end of April (4/30) and there are photos from that show in this post.
More pictures and dates below...

---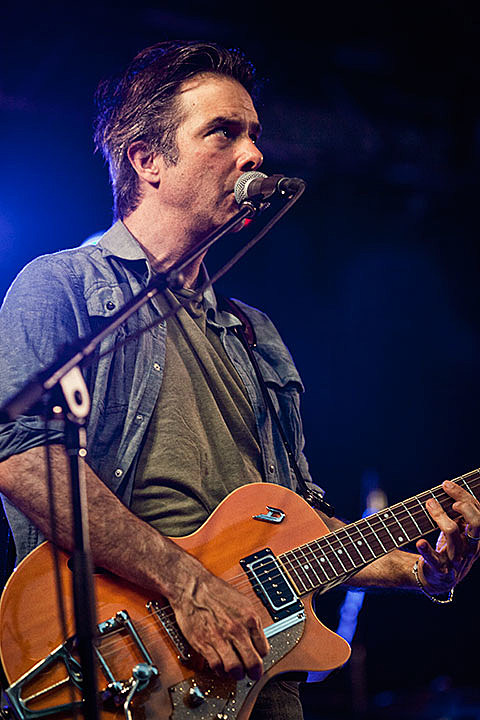 Patti Smith - 2013 Tour Dates
June 15 Fes, Morocco Fes Festival
Jun 18 London O2 Shepherds Bush Empire
Jun 19 London O2 Shepherds Bush Empire
Jun 24 Brussels Ancienne Belgique
Jun 25 Brugge vzw Concertgebouw
Jun 27 Amsterdam Paradiso
Jun 28 Amsterdam Paradiso
Jun 30 Oslo Sentrum Scene
Jul 2 Berlin Zitadelle Spandau
Jul 4 Leipzig Werk 2
Jul 6 Hamburg Stadtpark
Jul 7 Helsinki Music Centre
Jul 8 Tampere Tampere Hall
Jul 9 Helsinki Music Centre
Jul 11 Rattvik Dalhalla
Jul 12 Upsalla Botanical Gardens
Jul 13 Gothenburg Tradgardsforeningen
Jul 15 Copenhagen Falkoner Theatre
Jul 17 Nimes Arenaw Neil Young & Crazy Horse
Jul 18 Vence Theatre de Verdure
Jul 20 Patrimonio Rencontres de la Guitare
Jul 22 Carcassonne Theatre de la Cité
Jul 23 Lyon Theatre Romain de Fourvière
Jul 25 Milano Carroponte
Jul 26 Prato Piazza del Duomo
Jul 27 Venice Teatro Verde
Jul 29 Macerata Arena Sferisterio
Jul 31 Taormina Teatro Antico
Aug 1 Palermo Teatro di Verdura
Aug 13 Edinburgh The Hub
Aug 13 Edinburgh Edinburgh Playhouse
Sep 20 NYC Metropolitan Museum