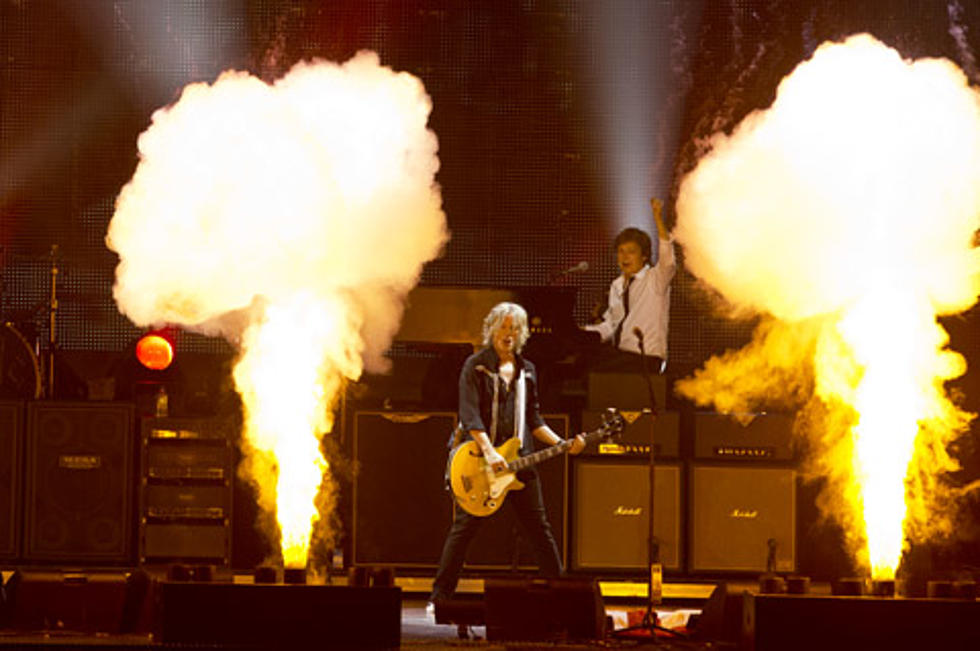 Paul McCartney came to Brooklyn, played Barclays Center (night 1 pics & setlist) +++ catch him on the Colbert Report!
Gregory R. Cristman
Sir Paul McCartney, who we also recently caught in Austin, came to Brooklyn for the first of his two shows at the new Barclays Center on Saturday night (5/8). The three hour gig, which will be repeated Monday night, included a plethora of Beatles hits and two encores. The full setlist and picture from the first of two NYC show are in this post.
The Nation will experience a special one-hour episode of "The Colbert Report" as Stephen Colbert welcomes Paul McCartney. The super-sized show will feature an interview as well as performances of songs featured on McCartney's current Out There tour, the new 2013 reissue of "Wings Over America" and more with one song to be exclusively available at www.ColbertNation.com. Tune-in to "The Colbert Report" on Wednesday, June 12 from 11:30 p.m.-12:30 a.m. ET/PT to watch this epic episode.
More pictures and the setlist from Brooklyn below...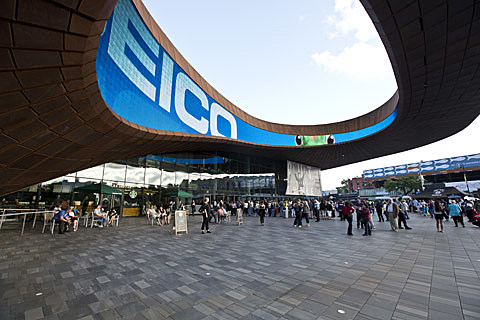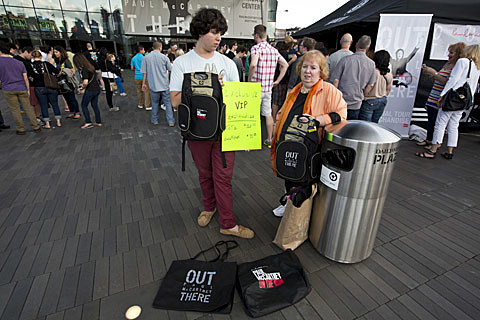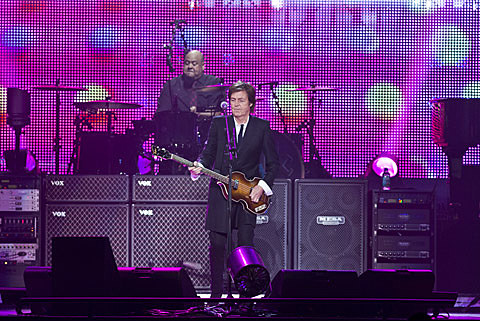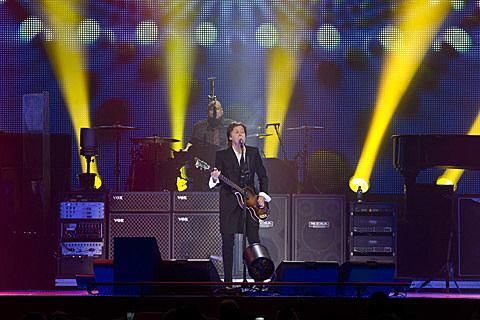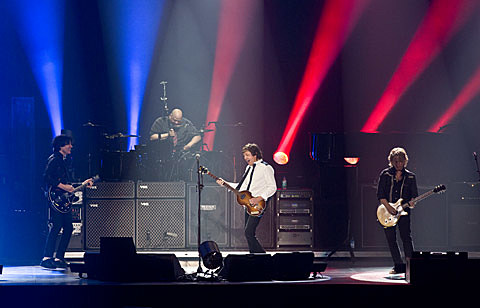 --
Barclays Center Setlist:
1. Eight Days a Week (The Beatles song)
2. Junior's Farm (Wings song)
3. All My Loving (The Beatles song)
4. Listen to What the Man Said (Wings song)
5. Let Me Roll It (Wings song) ("Foxy Lady" snippet)
6. Paperback Writer (The Beatles song)
7. My Valentine
8. Nineteen Hundred and Eighty-Five (Wings song)
9. The Long and Winding Road (The Beatles song)
10. Maybe I'm Amazed
11. I've Just Seen A Face (The Beatles song)
12. We Can Work It Out (The Beatles song)
13. Another Day
14. And I Love Her (The Beatles song)
15. Blackbird (The Beatles song)
16. Here Today
17. Your Mother Should Know (The Beatles song)
18. Lady Madonna (The Beatles song)
19. All Together Now (The Beatles song)
20. Lovely Rita (The Beatles song)
21. Mrs. Vanderbilt (Wings song)
22. Eleanor Rigby (The Beatles song)
23. Being for the Benefit of Mr. Kite! (The Beatles song)
24. Something (The Beatles song)
25. Ob-La-Di, Ob-La-Da (The Beatles song)
26. Band on the Run (Wings song)
27. Back in the U.S.S.R. (The Beatles song)
28. Let It Be (The Beatles song)
29. Live and Let Die (Wings song)
30. Hey Jude (The Beatles song)
Encore:
31. Day Tripper (The Beatles song)
32. Hi, Hi, Hi (Wings song)
33. Get Back (The Beatles song)
Encore 2:
34. Yesterday (The Beatles song)
35. Helter Skelter (The Beatles song)
36. Golden Slumbers (The Beatles song)
37. Carry That Weight (The Beatles song)
38. The End (The Beatles song)
---