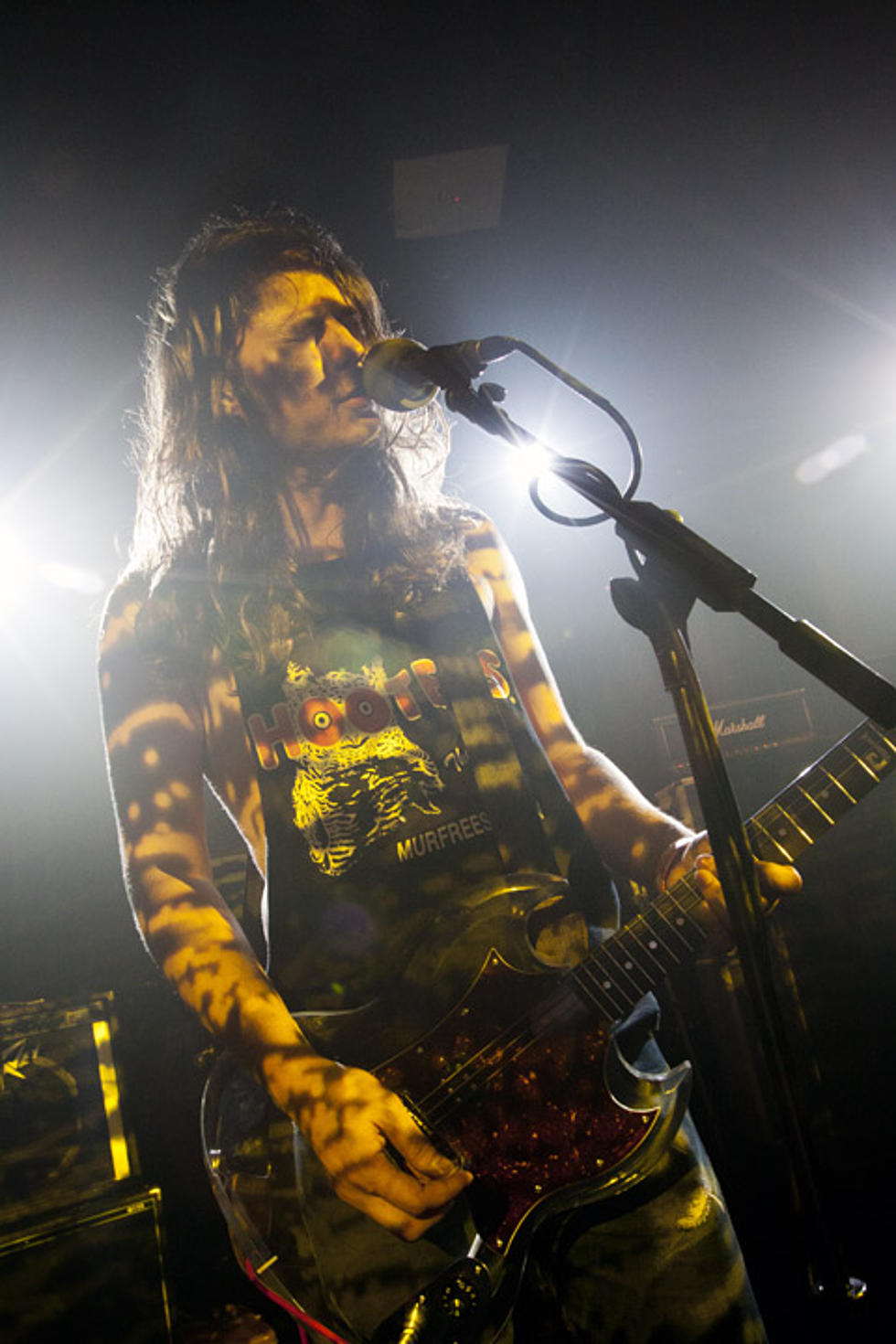 Pentagram, JEFF the Brotherhood, Valient Thorr & ELKS @ Le Poisson Rouge (pics)
Gregory R. Cristman
JEFF the Brotherhood @ LPR

Pentagram headlined Le Poisson Rouge on Sunday night (8/21) with Jeff The Brotherhood, Valient Thorr and local addition ELKS, just a few days after playing dates on the West Coast as part of Power Of The Riff (check out the LA and San Fran pics). The LPR show is part of a string of dates that continue on 8/26 in Pittsburgh at Mr Small's before concluding at Sonar in Baltimore on 8/27. Pictures from the NYC show are in this post.
Cy Barkley is the man to know in Nashville, TN. Fronting both Cy Barkley and the Way Outsiders and the hardcore punk band Slammers with Jamin Orrall from Jeff the Brotherhood, Mimi Galbriez from Heavy Cream, and Josh Shearon from Cannomen and Cy's current band the Way Outsiders, he's like the Kevin Bacon of the underground scene in Nashville--it probably only takes three moves to get to him. But then, it is a small town and a smaller scene, so it probably only takes six moves at most to get to anyone. Cy also lives with Nashville's Dead founder Ben Todd and throws a few shows a month attheir south side space Glenn Danzig's House, recently hosting touring acts like Personal and the Pizzas, in addition to frequenting local favorites like Useless Eaters, Natural Child, and D. Watusi.
ELKS are prearing to release their debut LP Destined for the Sun via Tee Pee on September 13th. Look for a new track to stream on BrooklynVegan in the coming days.
More pictures from LPR are below.

---