Pentagram, Priestess & the Devil's Blood brought it to Webster Hall in NYC – pics
Doom legends Pentagram played Webster Hall on March 6th flanked by Canadian big rig Priestess and the blood-soaked Dutch known as The Devil's Blood. A Pentagram show is a true rarity, and Webster Hall was one of only two US shows lined up for the band with the other taking place the next day in their neck of the woods, Baltimore.
Our esteemed friend Dave Hill was at the NYC show:
[Pentagram] took the stage as "Sub Intro" from their awesome "Sub-Basement" album played over the house P.A. Pentagram mainman and lead singer Bobby Liebling is the only original and/or old school member in the current lineup, though the guys playing with him brought the heat. My only complaints would be that the bass player should loose the doo-rag and just embrace his baldness (or whatever is going on under there) so he doesn't look like some dude in a cover band playing on wing night somewhere. You'd think Bobby would have taken a sidebar with him on that one, but whatever. Also, the guitar player, while really great and all, was not bringing it hard enough in the shredding department. I would much rather have seen Pentagram alum Joe Hasselvander up there. To be fair though, I was kind of hammered by the time Pentagram went on so maybe it was just some weird mood I was in that made be start complaining in my brain about the guitar player. Don't get me wrong- he could shred, just not enough for my taste. I am a man who demands full-on shredding. It's just how I live my life. I mean, is there another way?

Despite my alcohol-induced complaints, Pentagram were awesome, especially Bobby Liebling, who seemed really coherent compared to what I was expecting and he sang great. I'd heard all sorts of stories about him not showing up for gigs or just passing out before he could hit the stage, so it was nice to actually see him out there tearing it up. He's got a lot of party miles on him, but he sure can sing. He and the band played a bunch of the classics plus one or two new songs that were rocking my head big time.
Read the rest here. You owe it to yourself.
Priestess are playing SXSW in the coming week including dates with Valient Thorr and another Chesapeake doom legend, Wino. Priestess will be back in the NYC area on May 6th to play The Chance in Poughkeepsie with Gwar & Cattle Decapitation (tickets here). All dates are below.
The Devil's Blood are one of many bands that will grace the stages of the soldout Roadburn Festival, along with Wino's band Saint Vitus who they are also playing a not-Roadburn date with.
All tour dates and more pictures below...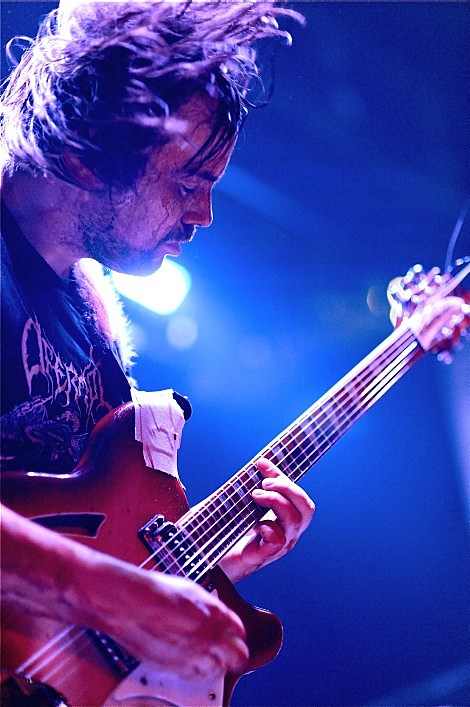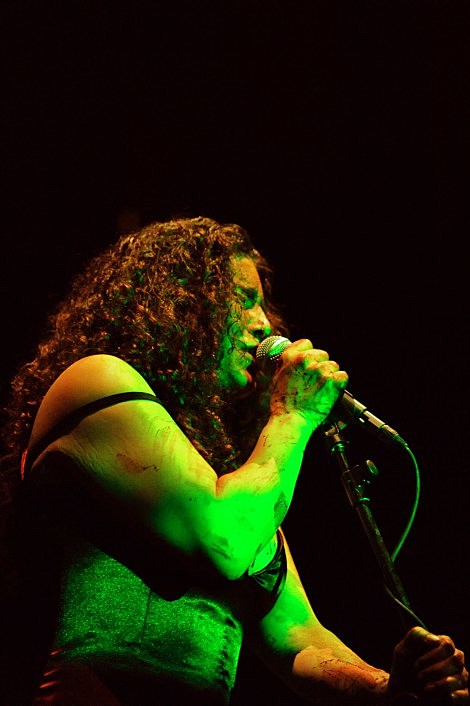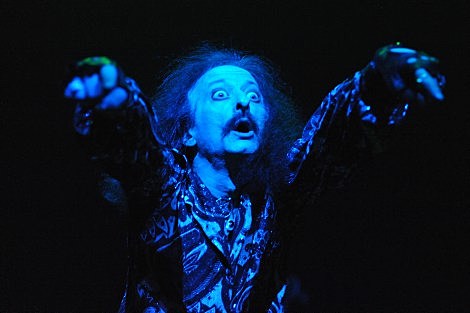 PRIESTESS - 2009 TOUR DATES
March 18 - SXSW Emo's Annex, Austin, Texas*
March 19 - SXSW El Sol Y La Luna, Austin, Texas
March 21 - SXSW High Times Doobie Awards @Red 7, Austin, Texas***
May 2 - Higher Ground, Burlington, Vermont
May 3 - Lupo's Heartbreak Hotel, Providence, Rhode Island**
May 4 - 103 Ultra Lounge, Orono, Maine
May 5 - House Of Blues, Boston, Massachusetts**
May 6 - The Chance, Poughkeepsie, New York**
May 7 - Crocodile Rock, Allentown, Pennsylvania**
May 8 - Mr. Small's, Pittsburgh, Pennsylvania**
May 9 - Bogarts, Cincinnati, Ohio**
May 10 - The Terminal, Traverse City, Michigan**
May 11 - Otto's, DeKalb, Illinois**
May 12 - East Peoria Event Center, East Peoria, Illinois**
May 14 - Remmington's Downtown, Springfield, Missouri**
May 15 - Exit/In, Nashville, Tennessee**
May 16 - Club Fire, Jackson, Mississippi**
May 17 - Valarium, Knoxville, Tennessee**
May 19 - Jester's Pub, Fayetteville, North Carolina**
May 20 - Hooligans, Jacksonville, North Carolina **
* w/Anvil + Valient Thorr +others
** w/GWAR, Cattle Decapitation
*** w/Wino, Nebula, Earthless +others *daytime*
THE DEVIL"S BLOOD - 2009 TOUR DATES
Apr 23 2009 ROADBURN FESTIVAL @ 013 Tilburg Tilburg, Noord-Brabant
Apr 27 2009 Live Music Hall Köln, Nordrhein-Westfalen*
Jun 13 2009 Muskelrock på Tyrolen 2009 Alvesta, Småland, Gotlands län
Jul 10 2009 Stoned From The Underground Erfurt-Stotternheim, Thüringen
Jul 17 2009 HELL'S PLEASURE Pößneck, Thüringen
Oct 3 2009 Devil's Revenge Festival Hamm, Nordrhein-Westfalen
Oct 24 2009 Hellflame Festival - The south side of Hell Lichtenfels, Bayern
* w/ Saint Vitus