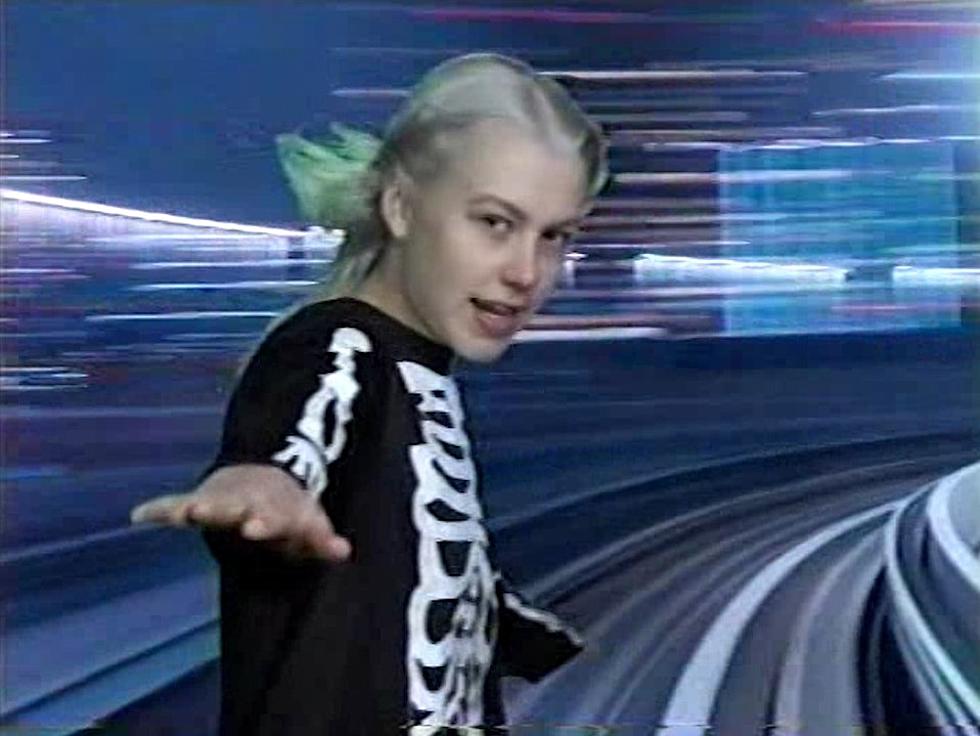 Phoebe Bridgers played a new song, covered John Prine on livestream (watch)
Phoebe Bridgers recently announced her highly-anticipated sophomore album Punisher, and with tours and shows not happening at the moment because of the coronavirus, she did a livestreamed show this afternoon (4/10) to promote it -- and entertain all of us stuck at home. "I've been wearing these pajamas for like eight days," she said, which is a pretty relatable sentiment right about now.
After starting with "Emotional Motion Sickness" from her 2017 debut Stranger in the Alps, Phoebe played three songs off Punisher: first single "Garden Song," new single "Kyoto," and a third track she's played live a couple of times, but never on her own, she said. It includes another incredibly relatable line in our present time, "there's no place like my room," and we think the title is "I Know the End." Whatever it's called, it's gorgeous, and we're very much looking forward to hearing the studio version. You can watch a video clip of it from the livestream below.
Phoebe also paid tribute to the late John Prine with a beautiful cover of "Summer's End," which Phoebe called "one of my favorite songs ever." "He's one of the most important people on the planet to me," she said before the cover, which unfortunately we don't have video of right now - we're on the lookout, though, so stay tuned. UPDATE: Watch the "Summer's End" cover below, too.