Phoenix played Music Hall of Williamsburg (pics, review)
Phoenix @ MHOW 4/5/2013

Phoenix have the most amazing drummer. His name is Thomas Hedlund, he's not even an official member of the band, but he's toured with them since at least the last album and he's absolutely essential to their being such an electrifying live band. Dude is a monster behind the kit, attacking it with a ferocity you just don't see in pop and his energy is Phoenix's dynamo.
That energy was needed, a bit, yesterday (4/5) for the band's surprise, free show at Music Hall of Williamsburg which was being taped by Sirius/XM to air on the satellite radio network next week. (The band are in town for an SNL appearance tonight.) The show started at 6 PM, which is not your normal Friday concert time (though I could certainly get used to having a show be over at 7:30) and folks maybe weren't given enough time to prime. But by the time of mid-set appearance of "Girlfriend," the crowd was ready to dance.
That said, Thomas Mars had no problem working the crowd. Dressed as usual in low-slung jeans and an untucked oxford, his preferred stage position was standing on top of his monitor, a move that never failed to elicit screams. He also jumped into the crowd for a couple songs, spent most of the new album's mostly-instrumental title track (which was smooshed with "Love Like Sunset") laying on the stage resting his head against that monitor, and finished the night atop the soundboard in the back of the room, thanking the crowd.
Current single "Entertainment" opened their MHOW set, which was rather heavy on the new album, still two weeks away from release. Bankrupt! is awash in glistening, '80s style synths and I'm not sure if it has anything as immediately winning as "Lisztomania" or "Consolation Prizes" but a number of songs wedged into my brain last night: "The Real Thing," with its "In the Air Tonight" backbeat; and the ELO-ish disco of "Trying to Be Cool" sound like singles to me. "SOS in Bel Air" is pretty catchy too. We got most of Bankrupt! -- minus record's two closing songs "Borgeois" and "Oblique City." The band seemed to be having fun playing the new material, at least from the side of the stage I was on. Guitarist Laurent Brancowitz was all smiles all night.
There were also established favorites too, banging out "Lasso," "Lisztomania," and "Long Distance Call" early in the set and finishing the night with "Armistice" and "1901" from Wolfgang Amedeus Phoenix and then an encore of "Countdown" and "Rome." I woulda liked to have gotten "Consolation Prizes" and "Everything is Everything," but those are quibbles. Really good show... and over before dark.
This was, of course, a very small place for them to play (though they did it last time around too) and their two other upcoming NYC shows are increasingly large: The Apollo on May (sold-out) and then Barclays Center on October 2 (tickets). And you can watch them tonight on SNL. Look out for the drummer.
More pictures, plus the setlist and a couple videos from Music Hall of Williamsburg, are below.

---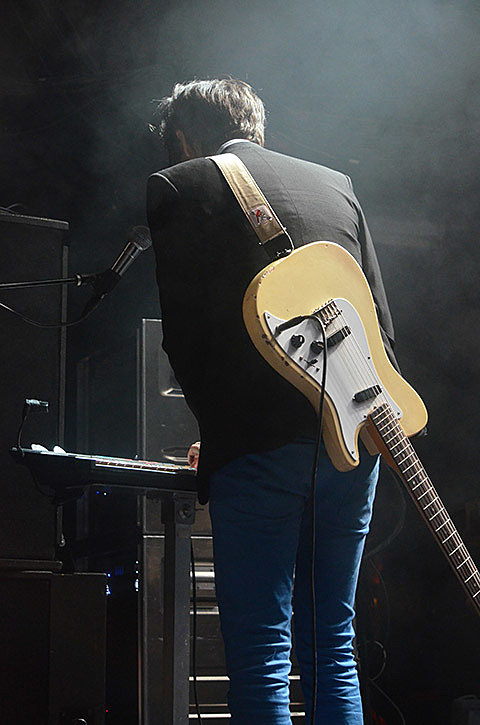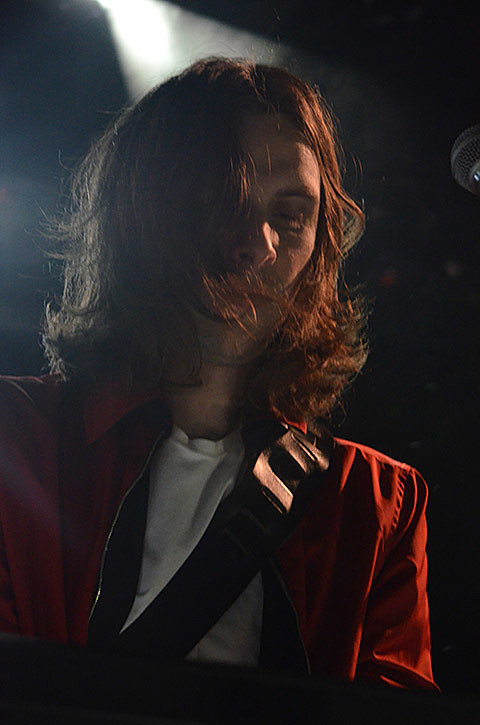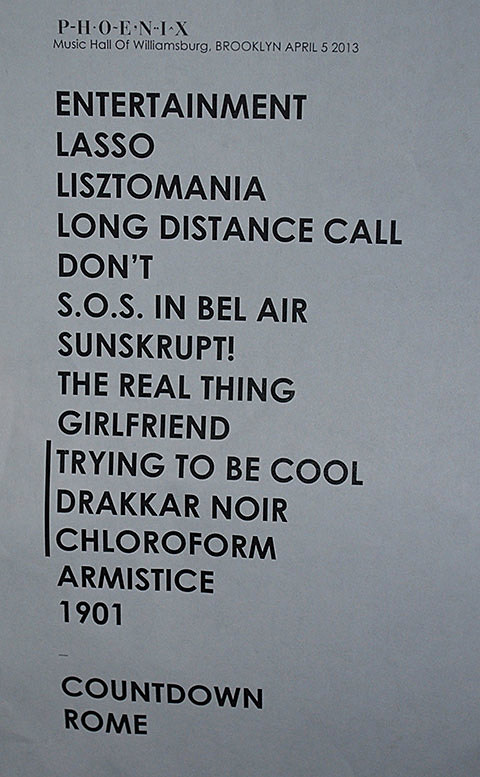 Phoenix - "Don't" @ MHOW 4/5/2013

Phoenix - "The Real Thing" @ MHOW 4/5/2013

SETLIST: Phoenix @ MHOW 4/5/2013
Entertainment
Lasso
Lisztomania
Long Distance Call
Don't SOS In Bel Air
Sunskrupt!
The Real Thing
Girlfriend
Trying to be Cool
Drakkar Noir
Chloroform
Armistice
1901
Encore:
Countdown
Rome
Entertainment (reprise)