Pics/Video from Ceremony, Pissed Jeans, Rival Mob, Kim Phuc, Hoax and Gods & Queens at LPR
Ceremony @ Le Poisson Rouge

As previously discussed, Ceremony headlined Le Poisson Rouge on 2/4 with a staggering lineup of support from Pissed Jeans, Rival Mob, Kim Phuc, Hoax, and Gods & Queens. Pictures and video from this show adorn this post.
Ceremony also swung by WNYU to play a live set as part of The New Afternoon Show. Stream that appearance in its entirety at WNYU.
Reminder: Hoax teams with Veins, Raw Nerve and Chain Wallet on April 8th.
Ceremony tour dates and more pictures and video from LPR, below...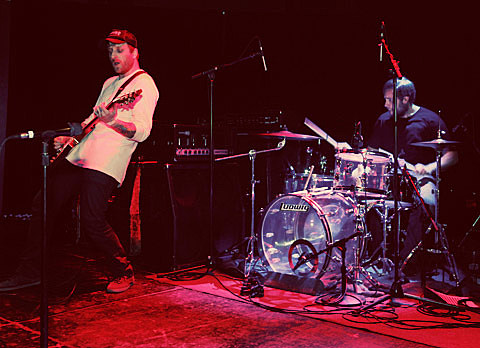 Gods & Queens (partial set)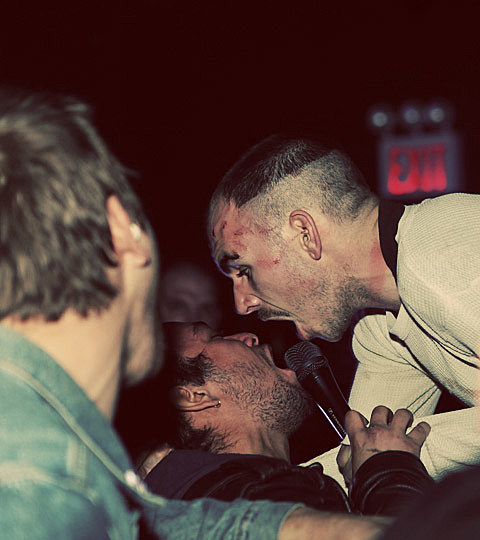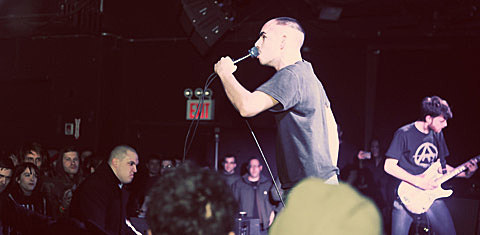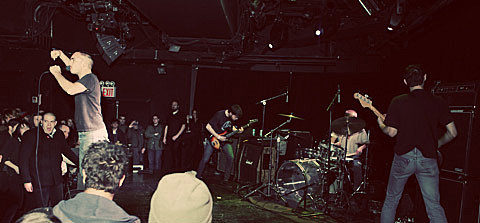 SQRM, HOAX - 2012 TOUR DATES
2/17 in Hadley at Hullabaloo w/Psychic Blood
2/18 Philadelphia
2/19 Richmond
2/20 DC
2/21 Pittsburgh
2/22 Cleveland
2/23 Toronto w/Kremlin
2/24 Montreal w/Vile Intent @ Death House
2/25 Albany w/Won't Belong, No Children, Longcat @ Valentines
4/8 538 Johnson Brooklyn, NY*
5/31 - 6/3 Chaos in Tejas Austin, TX*
* Hoax only
CEREMONY - 2012 TOUR DATES
Mar. 06 - San Francisco, CA - Amoeba Records
Mar. 08 - Los Angeles, CA - Eagle Rock Center for the Arts (with Chelsea Wolfe)
Mar. 09 - Anaheim, CA - Chain Reaction
Mar. 10 - Berkley, CA - 924 Gilman Street
Mar. 17 - Austin, TX - Red 7 (South by Southwest)
Mar. 19 - Kingston, UK - Fighting Cocks
Mar. 20 - London, UK - Koko
Mar. 21 - Bristol, UK - Fleece
Mar. 22 - Nottingham, UK - Rock City Basement
Mar. 23 - Manchester, UK - Moho
Mar. 24 - Leeds, UK - The Well
Apr. 06 - Portland, OR - Branx
Apr. 07 - Seattle, WA - The Vera Project
Apr. 13 - Chicago, IL - Subterranean
Apr. 20 - Cambridge, MA - The Democracy Center
Apr. 21 - Philadelphia, PA - The Barbary
Apr. 22 - Washington, DC - RAS Hall