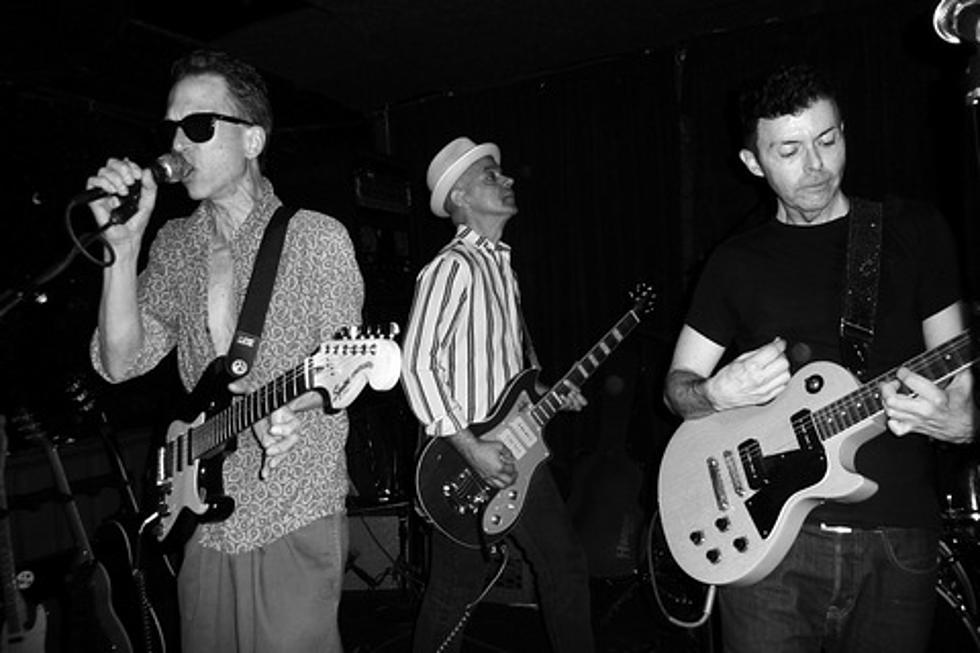 pics from Maxwell's final night (The Bongos, "a", Individuals, Delicate Steve, farewell block party & more)
The Bongos w/ Glenn Mercer / Todd Abramson, Steve Fallon & Ira Kaplan / block party

"I think Todd said it best," the Bongos guitarist James Mastro said during the block party, referring to Mr. Abramson. "It's like a Mardi Gras funeral. It's sad, but it's also a celebration. The Bongos must have played a couple of hundred shows here, more than any place we've ever played."

Gaylord Fields, a disc jockey for WFMU-FM, who was spinning discs at the block party, evoked the funeral-celebration dichotomy as well.

"It's like any departure," Mr. Fields said. "You don't feel it until afterwards. I don't miss Maxwell's now. I'll miss it a month from now." - [NY Times]
We already did a wrap-up of Hoboken club Maxwell's final night (7/31) and here we have a set of pictures, including both the farewell block party outside and the two shows inside with Delicate Steve and The Individuals (early), and "a" and The Bongos (late). The pics also include shots of original Maxwell's owner Steve Fallon, Todd Abramson, Yo La Tengo's Ira Kaplan and Georgia Hubley, The Feelies' Glenn Mercer, WFMU's Gaylord Fields and more.
In related news, NYC Taper has posted his recording of Mission of Burma's late show at Maxwell's on Sunday night which you can download.
More pics from Maxwell's final night, plus a few videos, are below.

Gaylord Fields and Todd Abramson
The Individuals w/ Dave Weckerman of The Feelies - Time Has Come Today

The Bongos @ Maxwells Closing Night 7/31/2013 Mambo Sun