pics from the Sub Pop CMJ showcase @ Mercury Lounge – Obits, Pissed Jeans, Dum Dum Girls (who played Bruar Falls)
Pissed Jeans

This was the first day of Dum Dum Girls existence as a live band, but clearly they spent a lot of time working out the details, from the look -- bangs, gorgeous Silvertone guitars and bass, extremely short black dresses and stockings -- to the sound, which is somewhere between the Velvet Underground and '60s girl groups. It was an impressive debut, hot and cool at the same time. I kept thinking, "this is what the Velvet Underground might sound like if all the members were Nico."

Now technically Dum Dum Girls played before Saturday, at the Woodsist / Captured Festival, and some West Coast dates, each with different line-ups. Which could happen again. But this felt like the first real version.
[The Dutchess and the Duke's] Lortz and Morrison make a good musical pair, trading off guitar leads and contrasting his grainy bark with her smoother harmonies. That's apparent enough on their two albums, but onstage, their chemistry keeps their music from dissolving into Dylan pastiche. In fact, in their best moments-- particularly "Scorpio", whose downhearted call-and-response seemed especially emotionally alienated-- they made an audacious effort not simply to re-create old sounds, but to mold those influences to suit their own modern ends. [Pitchfork]
The Moondoggies were also on the Mercury Lounge bill and had performed in flannel at the BrooklynVegan Bowery Presents show at Pianos earlier that day.
Easily categorized as "Americana," The Moondoggies marry alt-country with 1970's folk, but Quick's twinkling keyboard brings the band immediately into the 21st century. [KEXP]
The Mercury lineup also included Unnatural Helpers, Obits and Golden Triangle. Pictures of all the bands plus the above-mentioned Dum Dum Girls video and more, below...

Unnatural Helpers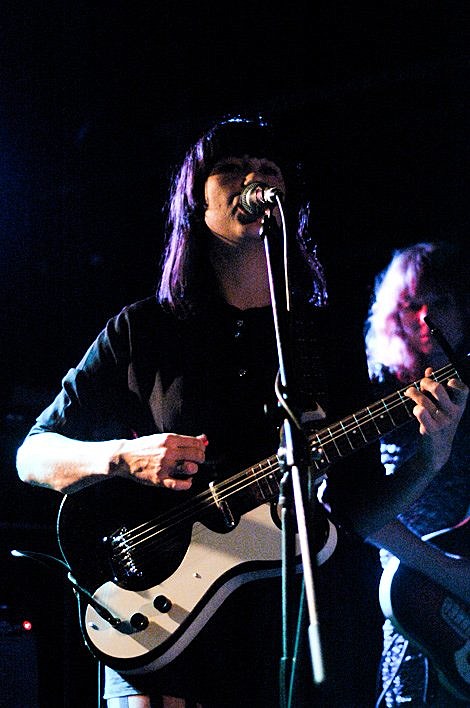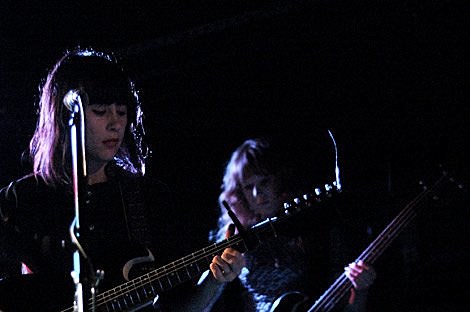 The Dutchess and the Duke
Dum Dum Girls - "Hey Sis" | Bruar Falls | 10.26.2009

DUM DUM GIRLS catholicked BRUAR FALLS Brooklyn NYC October 26 2009

Dum Dum Girls, "Catholicked" @ Bruar Falls