pics: Harold Budd w/ Brad Ellis & Jane Maru @ The Kitchen
Gregory R. Cristman
Harold Budd @ The Kitchen 12/15/2015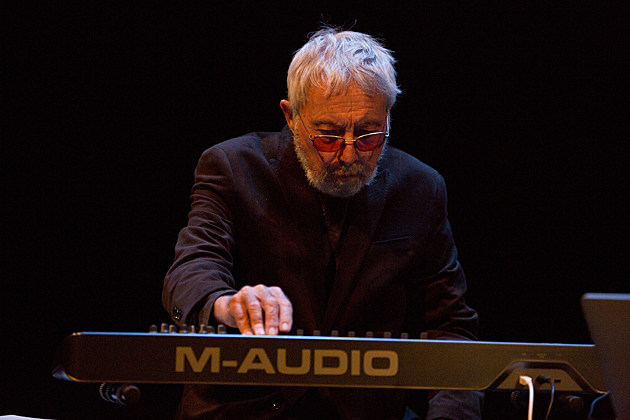 Composer, pianist and ambient icon Harold Budd played The Kitchen on Tuesday, December 15 as part of their Synth Nights series. It was Budd's first NYC show in five years (it had been 16 years before that one). He was joined by composer/arranger Brad Ellis and artist/vocalist Jane Maru. The music never rose above a soft hushed ambience, with Maru softly reading texts from Harold Budd's book of poetry Aurora Teardrops (out February 2016 by Heavenly Monkey Press). As Budd told The Guardian, the performance featured...
...59 poems that I've written during the last 18 months, and my colleague Brad Ellis and I will be playing music in the background, as she reads. We're like an installation, with living people. Immobile objects. This will be the entire programme, about 90 minutes long, without interruption...

The music is simply there. It doesn't refer to anything, except these two things being performed independently, but at the same time. We're just floating in that narrow world, and letting it happen.
Harold Budd is also slated to perform at Vancouver's PuSh Festival in February. More pictures from Budd's performance at The Kitchen are below...