pics: Laurie Anderson's "Habeas Corpus" @ Park Avenue Armory w/ Merrill Garbus, Omar Souleyman & more
photos by Ryan Muir
'Habeas Corpus' / Anderson / Souleyman / Garbus @ Park Ave. Armory 10/2/2015

You can't miss the no-joke political import of Anderson's collaboration with onetime Guantánamo prisoner Mohammed el Gharani. As he is barred from entering the US, Anderson's use of "telepresence" to stream his image live into an Upper East Side venue serves a refreshingly clear conceptual purpose.
"Habeas corpus," we're told at the hall's entryway, means "you shall have the body". If a modern western government can't make good on this rule-of-law pillar, Anderson and Gharani will use digital technology to give us the next best thing.
Lit principally by a very slowly rotating disco ball, the vast interior of the Armory contains a larger-than-life sculpture of a throne and a seated occupant. (In a thoughtful essay published ahead of the exhibit, Anderson confirmed that viewers aren't wrong to think of the Lincoln Memorial.) Gharani's live image, shot from an undisclosed location in west Africa, is then projected on to the stage for the majority of each day's exhibition schedule.- [The Guardian]
Laurie Anderson's Habeas Corpus happened at NYC's Park Avenue Armory over the weekend. As mentioned in The Guardian review quoted above, the day portion of the installation was a collaboration with former Guantánamo Bay prisoner Mohammed el Gharani whose image was projected in real time against a giant throne while sound design by Anderson, including guitar drones by her late husband Lou Reed, filled the large hall. On the Friday, Saturday and Sunday evenings there was a "dance party" featuring tUnE-yArDs' Merrill Garbus, guitarist Shahzad Ismaily, and Anderson herself (who performed "O Superman"). They wrapped up with a set by Omar Souleyman that, according to the Guardian, had some people confused:

Accustomed to being a party starter, Souleyman's inclusion so utterly baffled a large (and seated) portion of the crowd that the cool, typically unflappable singer had to work visibly to get the crowd dancing. The printed program for Habeas Corpus explicitly advertises that the evening concerts are supposed to be "dance parties" -thereby helping justify the use of the disco ball - but the somnolent nature of the first half of Friday's concert didn't do much to prepare an audience that hadn't read up in advance.
Did you check out Habeas Corpus over the weekend? We've got pics from the first day (10/2) and lots more are below...

---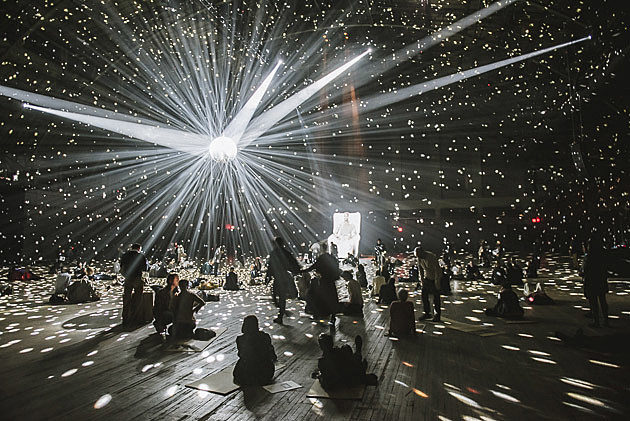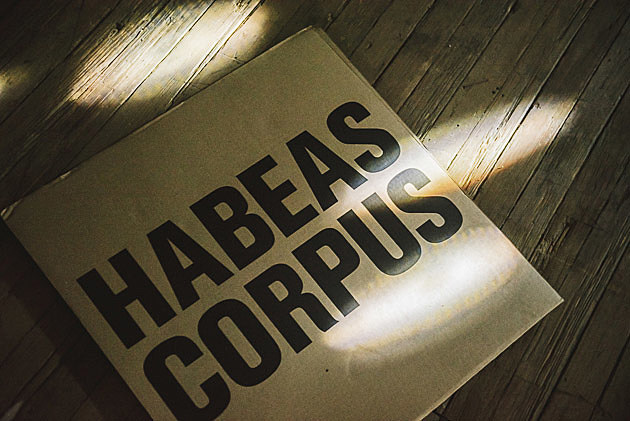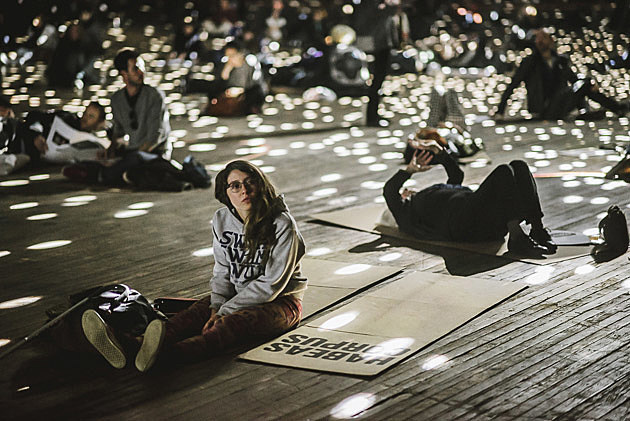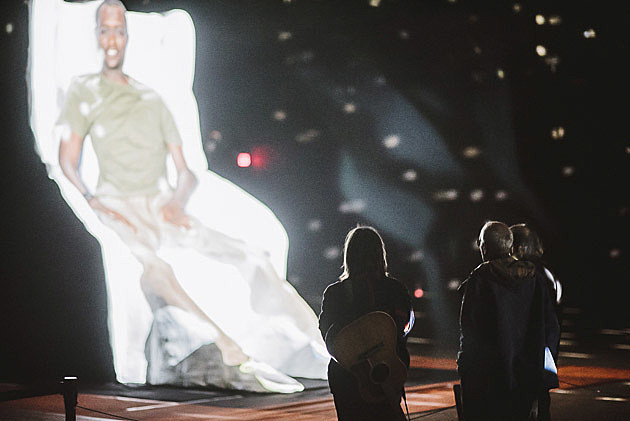 Laurie Anderson
Merrill Garbus
Shahzad Ismaily
Omar Souleyman