pics of 57 comics telling 57 first jokes
John F O'Donnell and Claudia Cogan hosted their 5th Annual 50 First Jokes night at the 92YTribeca on January 5th, 2011. The show, which might have been more appropriately titled 57 First Jokes, featured 57 New York based comedians telling the very first joke that they'd written in 2011.
Each comic was given approximately 2 minutes to perform and try out his or her new material. The sold-out show, also produced by O'Donnell and Cogan, was split into 3 acts that each featured approximately 20 comics. A set of pictures from the whole night continues below...


Nick Turner / John F O'Donnell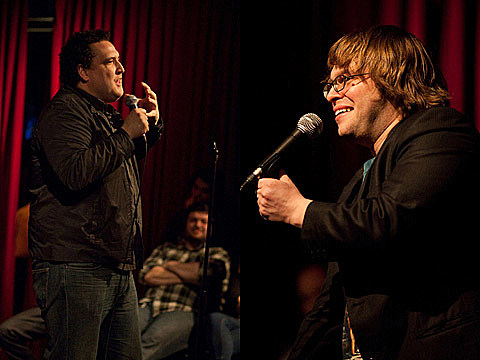 Amy Schumer / Sean Patton
Yannis Pappas / Sean Donnelly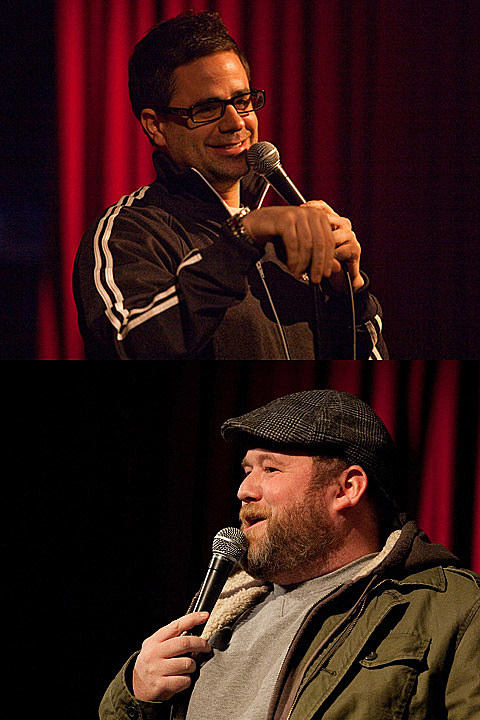 Rondel Hartley / Ben Lerman
David Angelo / Ophira Eisenberg
Greg Barris / Erik Bergstrom
Jason Saenz / Kevin Barnett
Victor Varnado / Damien Lemon
Brooke Van Poppelen / Team Submarine
Matt McCarthy / Sean O'Connor
Danny Solomon / Jena Friedman
Dave Rosinsky / Giulia Rozzi
Jared Logan / Mike Recine
Annie Lederman / Nate Bargatze
Mark Normand / Nikki Glasser
Andrea Rosen / Claudia Cogan
Brent Sullivan / Kurt Metzger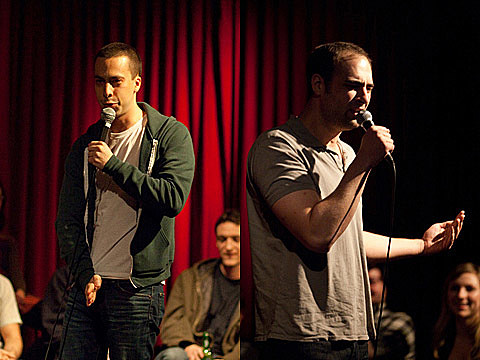 Calise Hawkins / Vince Averill
Mike Lawrence / Dan Soder
George Gordon / Jesse Popp
Lisa Delarios / Jon Friedman
Matt Ruby / Nick Maritato
Carmen Lynch / Robert Dean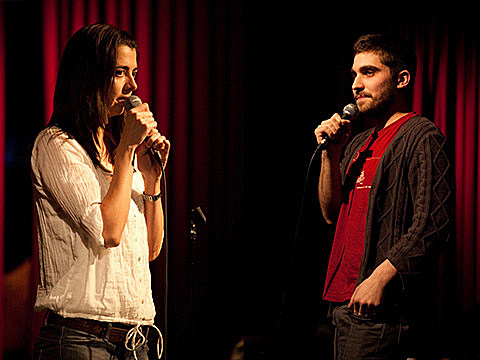 Neal Stastny / David Cope