pics & video from Slumberland's 20th Anniversary party
Timothy S. Griffin
Amy Linton

Frankie Rose

Influential indie label Slumberland Records turned 20 in 2009 and celebrated this landmark with two big birthday shows -- one in Washington DC (where it got its start) and one in Brooklyn (where much of Slumberland's current roster reside). The Bell House show was a cardigan-clad indie marathon, with a nice mix of Slumberland bands (and fans) old and new. It really did feel like a party. There were favors for the guests (a Slumberland rarities compilation CD) and even a few surprises. Slumberland head honcho Mike Schulman joined Philadelphia's Brown Recluse on stage for some well-played tambourine, and Amy Linton, conspicuously absent from the listed proceedings, turned up for an unannounced, too-brief (and crazy loud) set of Henry's Dress and Aislers Set songs with help from Crystal Stilts. There might've even been a cake. With the label going strong, another 20 years doesn't seem entirely out of the question.
Videos (including the entire Henry's Dress/Aislers Set set), plus pictures of all the bands from the whole long, fun night are after the jump....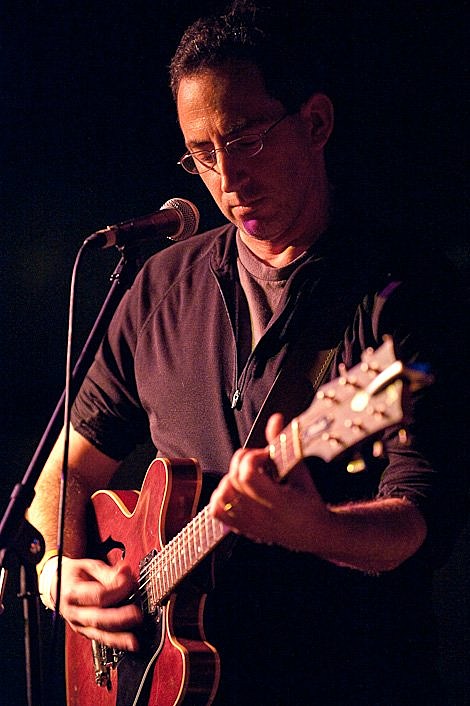 The Ropers - "I Don't Mind"

The Pains of Being Pure at Heart
Amy Linton (Henry's Dress/Aislers Set) w/ Crystal Stilts (whole set!)

Henry's Dress (Amy Linton + Crystal Stilts)