pictures from the Prince Rama Market Hotel roof yoga DJ VJ balloon single release party
Prince Rama will be releasing their first single off their new LP, TRUST NOW, due out on Paw Tracks October 4th. At sunset [on July 9th], 30 mini-cds containing the new single will be tied to balloons and released off the roof into the great beyond...
Come for yoga, bbq, DJ sets by Prince Rama and special guests, and VJ sets by Total Slacker. Bring stuff to grill! Cosmic Yoga led by Austin Samsel at 7:00PM, get in the zone
Prince Rama took the term "releasing a single" to a whole new level on Saturday 7/9 on the roof of Market Hotel in Brooklyn. Pictures below from the "single release" party are in this post. There was music from Ka, some yoga, and a lot of balloons (note: BrooklynVegan does not condone or agree with the idea to release balloons into the environment). Prince Rama only DJ'd, released balloons, mingled...
Prince Rama has a pair of upcoming appearances, including a DJ set at the Julian Lynch/Dent May show on July 21st at Glasslands (tickets) and the previously described Aug 26th show at Music Hall of Williamsburg with Sun Araw, Julianna Barwick, and Pterodactyl. As mentioned, the MHOW show will be the first NYC performance of Sun Araw and Prince Rama's aptly titled joint project Prince Sunarawma." Tickets go on sale Thursday (7/14) at noon.
More pictures from Market Hotel roof party below...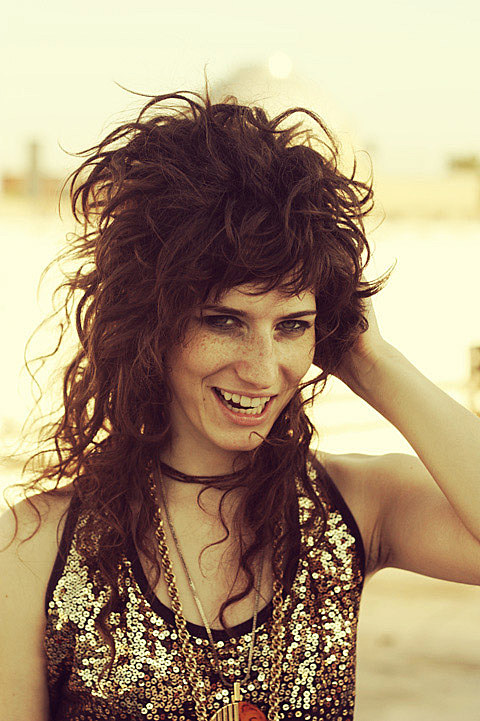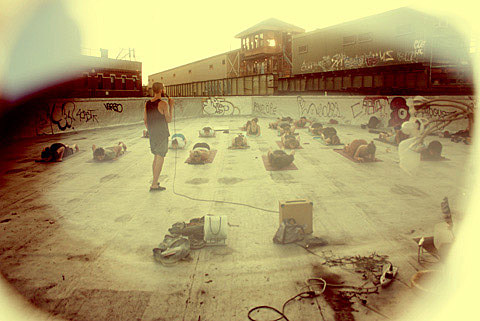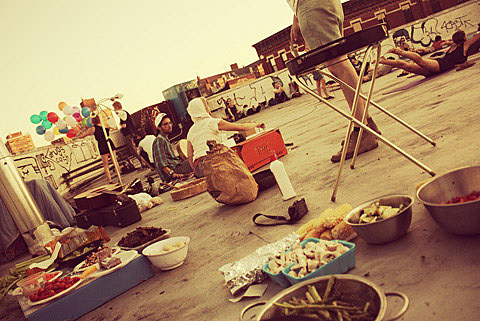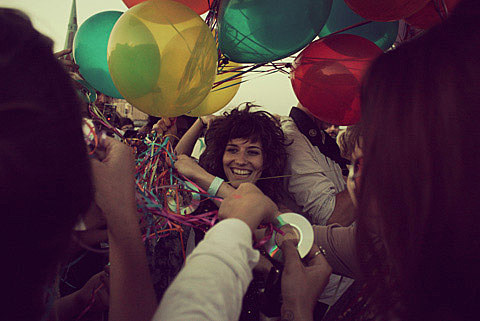 PRINCE RAMA - 2011 TOUR DATES
Jul 21 Glasslands Gallery Brooklyn, NY
Aug 26 Music Hall of Williamsburg Brooklyn, NY