Pitchfork announce Northside shows with Fred Thomas, Bell Witch, Mitski, Gun Outfit (who also play Wharf Cat's show)
Bell Witch - 'Four Phantoms' artwork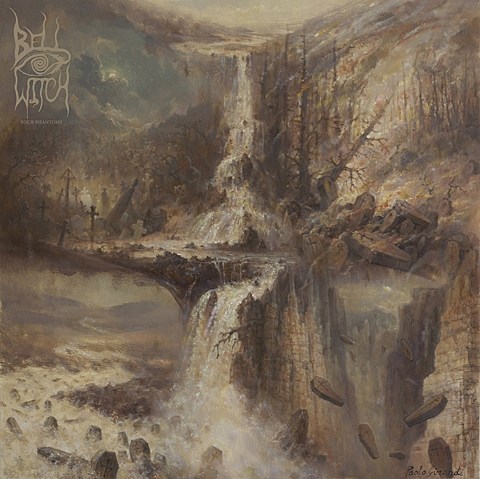 The day 1 lineup includes Fred Thomas, Gun Outfit, Mitski and Dreamcrusher. Tickets are on sale.
And day 2 is Pitchfork's Show No Mercy showcase (their metal column), and that one features Bell Witch, Akitsa, Alberich and special guests. Tickets are on sale for that one too. Flyers for both, below.
Gun Outfit, who haven't been in NYC in a while, were also recently announced for another Northside showcase. They play the Wharf Cat Records showcase on June 13 at Shea Stadium with The Ukiah Drag, Sediment Club, Ancient Sky and Psychic Blood. Tickets for that show are on sale now. Gun Outfit and Ukiah Drag also both play Berserktown in LA.
Bell Witch recently released their newest album, Four Phantoms. Stream that, with the Pitchfork flyers, below...

---