Plague Vendor share new song "Wanted Man"; tickets still available for Brooklyn with Bad Religion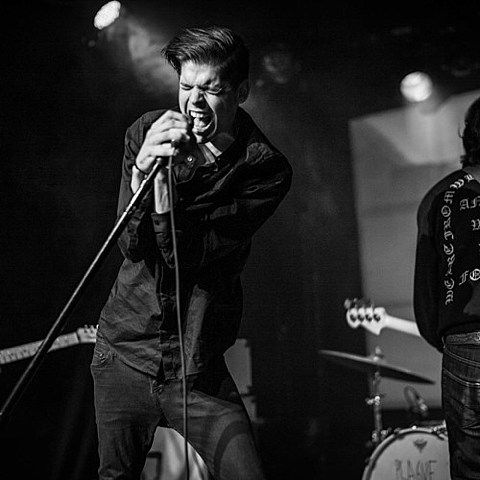 Last year, California garage punks Plague Vendor released their ripping debut album Free to Eat on Epitaph, and they're currently in the studio working on its followup. To give us a taste of what's to come, the band posted a demo of the tentatively-titled "Wanted Man," which makes this new album seem pretty promising. It has all the unfiltered fiery punk of the debut intact, but there's also a flamboyant swagger that reminds you they're not only on the label that brought us Rancid and NOFX, but also the one that put out the first Hives album. Check out the new song below.
As previously mentioned, Plague Vendor have an upcoming tour opening for Epitaph honcho Brett Gurewitz's band Bad Religion. That tour has Bad Religion playing two-night stands in various cities with an all-20th century set on night 1 and an all-21st century set on night 2. There's two separate runs in NYC -- 6/9 & 6/10 at MHOW and 6/11 & 6/12 at Bowery Ballroom -- and three of those are sold out but you can still get tickets to the 6/10 MHOW show, which is a 21st century set.
Plague Vendor also play Desert Daze Festival in Mecca, CA with Failure, Chelsea Wolfe, White Lung and more; and open one of Alkaline Trio's discography shows in San Francisco. All of their dates are listed, with the new song, below...

---
Plague Vendor -- 2015 Tour Dates
5/2 Mecca, CA - Desert Daze Festival
6/1 San Francisco, CA - Slim's w/ Alkaline Trio
6/9 Brooklyn, NY - Music Hall of Williamsburg^
6/10 Brooklyn, NY - Music Hall of Williamsburg^
6/11 New York, NY - Bowery Ballroom^
6/12 New York, NY - Bowery Ballroom^
6/14 Sayreville, NJ - Starland Ballroom^
6/15 Boston, MA - Paradise Rock Club^
6/16 Boston, MA - Paradise Rock Club^
6/18 Burlington, VT - Higher Ground^
6/19 Montebello, QC - Amnesia Rockfest
6/20 Toronto, ON - Phoenix Concert Theatre^
6/22 Chicago, IL - Metro^
6/23 Chicago, IL - Metro^
6/25 Winnipeg, MB - The Burton Cummings Theatre^
6/26 Saskatoon, SK - O'Brien's Event Centre^
6/28 Calgary, AB - Flames Central^
6/30 Vancouver, BC - Commodore Ballroom^