Polica and Marijuana Deathsquads @ Webster Hall (pics)
Polica @ Webster Hall

"It was clear onstage -- less so than on Polica's two albums -- that the two drummers rarely play in unison. In each song, they've orchestrated a dialogue of half and double speeds, of stolid backbeats behind rushing cymbals, of seismic crescendos that converge from two directions into a furious shared rumble, only to drop suddenly away.

On Polica's albums, Ms. Leaneagh's voice is often processed through effects that make her nearly unintelligible: a lot of Auto-Tune on the band's debut album, "Give You the Ghost," and other processes on its new album, "Shulamith" (both released by Mom & Pop). The band had some arty rationales for doing so, but the resulting mixes make the songs more remote than they should be.

Live, the combination of ache and back-to-the-wall tenacity in Ms. Leaneagh's voice comes through as clearly as it should; it made perfect sense for Polica to perform Lesley Gore's "You Don't Own Me" among its encores. Stripped of its old electronic clutter, "Wandering Star" -- which Ms. Leaneagh performed simply as a duo with Mr. Bierden's bass -- sounded as sad and solitary as what its lyrics describe: "Now the world turns without me."

Near the end of the set, Ms. Leaneagh suddenly announced, "I'm having, like, one of the worst shows of my life." But she had sung with purity and finesse, and the audience disagreed, loudly." - [New York Times].
Minneapolis pop band Polica brought their tour to NYC last week (11/08) for a show at Webster Hall. Having just released their sophomore LP, Shulamith, they naturally played many songs off of that. Among their encores was a cover of Lesley Gore's "You Don't Own Me," and a stripped down version of "Wandering Star."
It was an all Minneapolis evening at Webster Hall (where Justin Vernon's Volcano Choir recently played when they were in NYC) with Twin Cities supergroup Marijuana Deathsquads opening. The band features Gayngs/Polica member Ryan Olson, Har Mar Superstar (and sometimes Polica's Channy Leaneagh and Drew Christopherson, to name a few) and they brought their noisy, multi-hyphenate show to open, including a chaotic three drummer drone collage. Pictures of both bands are in this post.
Polica still have a ways to go on their tour and all tour dates are listed, along with more pictures from Webster Hall, below...

Marijuana Deathsquards (with Har Mar Superstar)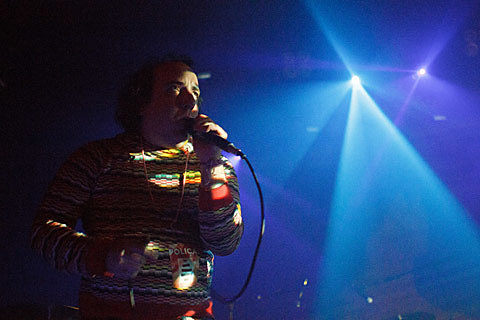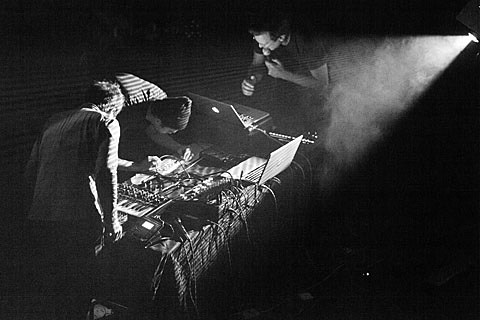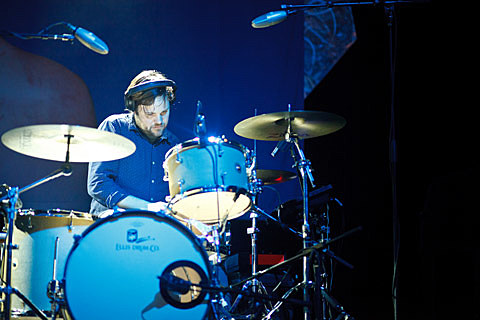 Polica -- 2013 Tour Dates
11/12 Atlanta, GA - Terminal West*
11/14 Houston, TX - Fitzgerald's Upstairs*
11/15 Austin, TX - Emo's*
11/16 Dallas, TX - Trees*
11/18 Phoenix, AZ - The Crescent Ballroom*
11/20 Los Angeles, CA - The Fonda Theatre*
11/21 San Francisco, CA - The Fillmore*
11/22 Portland, OR - Wonder Ballroom*
11/23 Seattle, WA - Showbox at the Market*
11/26 Denver, CO - Bluebird Theater*
11/27 Omaha, NE - Waiting Room*
11/29 Minneapolis, MN - Mill City Nights*
11/30 Minneapolis, MN - Mill City Nights*
12/05 Chicago, IL - Metro
12/06 Detroit, MI - Magic Stick
12/07 Madison, WI - Barrymore Theatre
* - w/ Marijuana Deathsquads