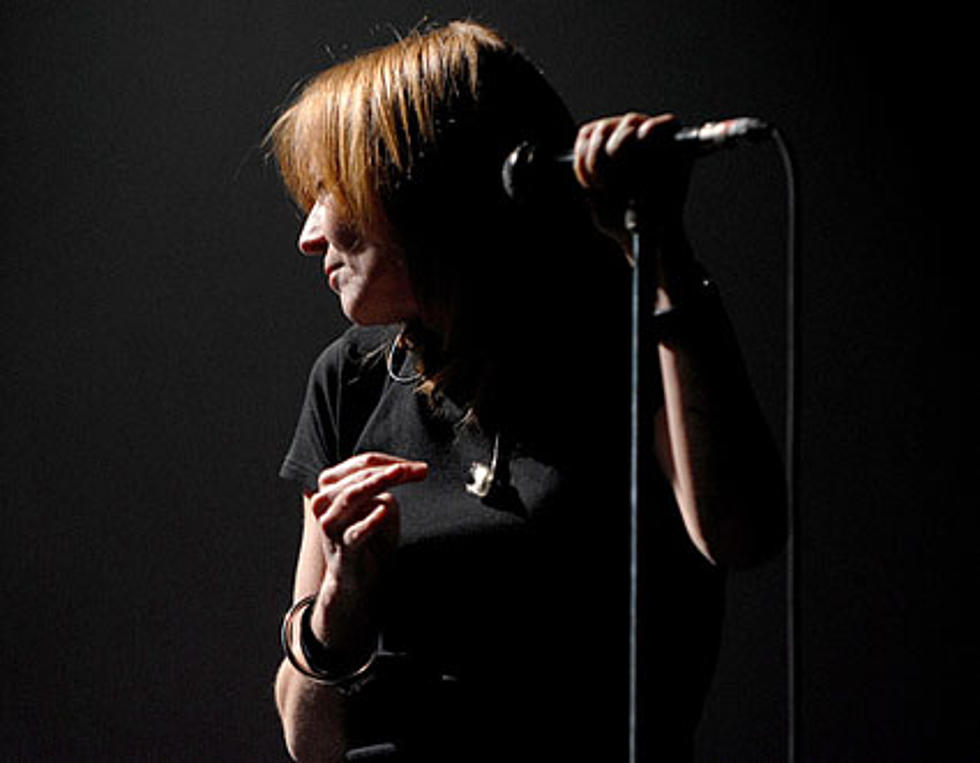 Portishead – webcast video & a show in LA before Coachella
Portishead at Manchester Apollo, April 9, 2008 (shirlaine)

Portishead are playing a show in LA on April 24th (before Coachella) but you have to win tix to get in or something. In related news, the NY Times has a feature on the band in today's paper...
Mr. Barrow is a studio creature who gets no pleasure from performing live. "I've never liked it, and I never will," Mr. Barrow said. "I don't feel any connection between me and the people listening to it. I way prefer to release records and have my connection be like that."
Current TV presents an exclusive premiere of British trip-hop phenomenon Portishead's studio performance as they unveil seven songs from their new
album "Third" in Portishead, England.