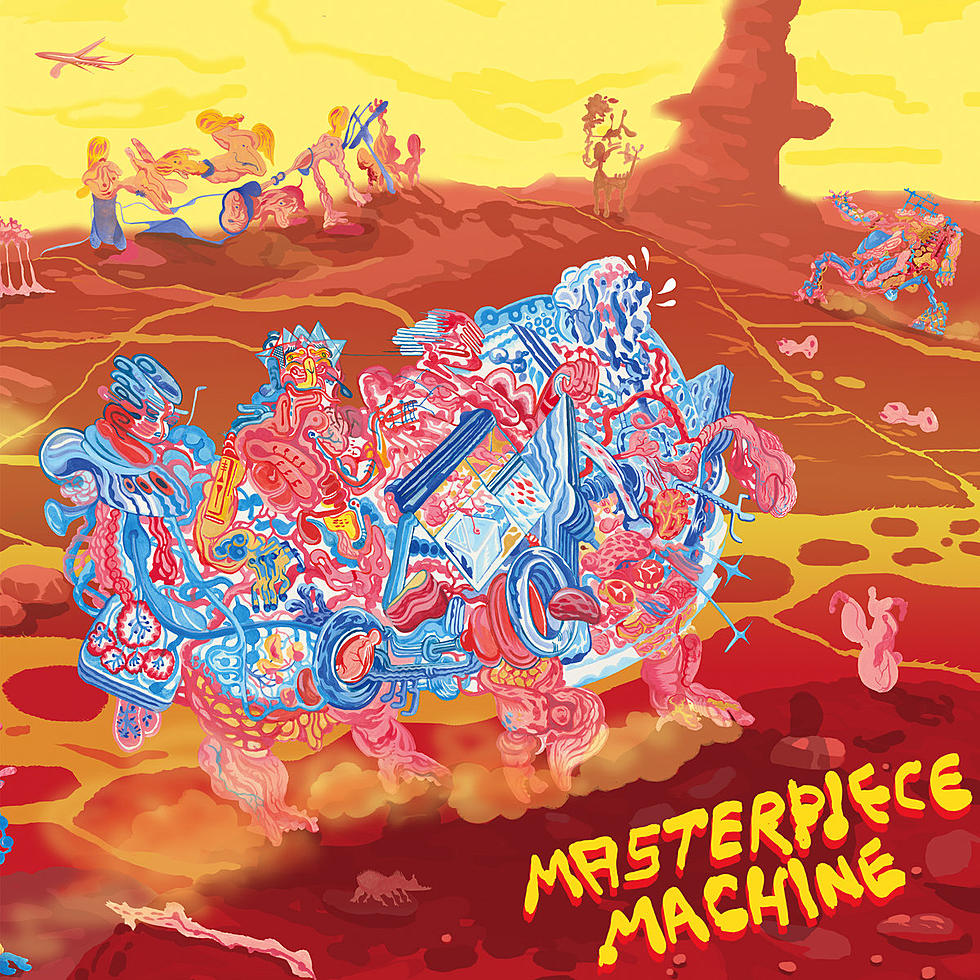 Power Trip & Fucked Up members form Masterpiece Machine, share debut song
Masterpiece Machine is a new band featuring Power Trip frontman Riley Gale and Fucked Up members Jonah Falco (also of Career Suicide) and Mike Haliechuk. Their debut EP comes out April 17 via Triple B Records in the US (and April 15 via Quality Control HQ in the UK), and first single "Rotting Fruit" is out now. It's a mix of industrial, alternative rock, and some of the hardcore you'd expect from a lineup like this, and it's pretty different than both Power Trip and Fucked Up, but very cool in its own way. Listen:
MIKE HALIECHUK: Jonah and I were in the studio for two years writing the last Fucked Up album, and ended up with tons of music that didn't fit on the album. We had these two specific songs that sounded huge and aggressive, so we wanted to carve them off into their own project. We sent them to Riley because we felt that his voice would go perfectly over them and he's someone that we've been friends with for years. After we started getting back vocal mixes, it became something that we were all excited enough about to try and turn into a real project, and not just a one-off track.

RILEY GALE: I'll back it up a little further and say that Fucked Up was one of the first bigger bands we ever got to tour with, and that Mike and Jonah have remained good friends since that tour. Everyone in the band, really, but especially Mike and Jonah. Between talking about comics and movies and other shit, Mike's been asking me to appear on a Fucked Up record for a few years now and while I've always wanted to, very badly, our timelines just never matched up enough to get the thing done.

So when Mike and Jonah came to me with these tracks, Power Trip had just finished like two years of touring nonstop, so I had a lot of downtime on my hands and a friend with a good studio for recording vocals in Jojo Centineo. This was way different sounding than anything I expected to do on a Fucked Up record, and I was going to have to step way outside the box on what I do vocally, but I wasn't going to not give it a shot. This was my chance to make music with two friends whose music I looked up to before we met, and that meant a lot to me, to be asked by such prolific dudes that are also my friends.
The band also tell Revolver that they hope to release a full-length and tour. Stay tuned and read more here.
In related news, Jonah and Mike also have a new-ish project called Jade Hairpins, who released this new song this week: