Propagandhi & Paint It Black @ Highline Ballroom, NYC – pics
Dan Yemin of Paint It Black...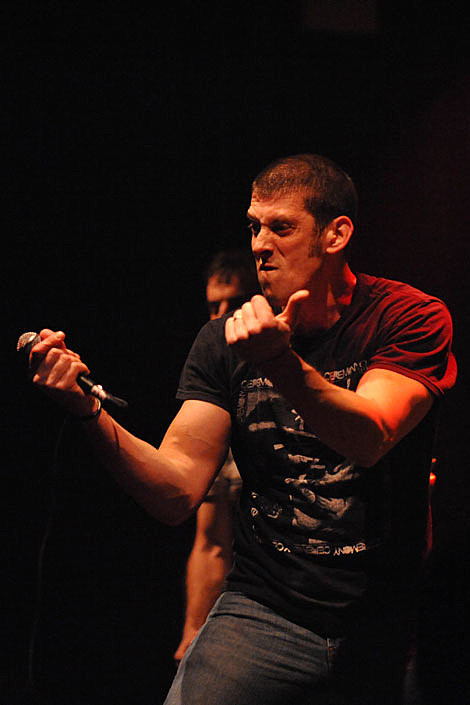 Propagandhi and Paint It Black played NYC's Highline Ballroom on March 12th and Music Hall of Williamsburg March 13th. The pictures below are from Highline. Here's a review from the Brooklyn show...
A mixed but sociable crowd at the Music Hall of Williamsburg. Punks in their 30s shouted along from staid positions around the venue while others slam-danced in a frenzy (we're talking Prop's set here, of course).

I've seen Paint It Black in a few places as big as this, but the MHOW is still pretty big for them. Thankfully, there was no barricade....Per the usual, the band's set was a pleasant mix of all three full-lengths, though two new jams were included: the short, sharp burst of "Cipher" and one other mind-bogglingly long composition. It spans four to five minutes and, when released on the band's upcoming Bridge Nine EP, should be their longest song yet recorded. Yeems said it regarded bicyclists and the risks they run using such a transportive mode, as well as the horrible tragedies that tend to ensue for pedallers. It's got this one refrain that just pushes the song to epic proportions, but it sounds great and the band seem to be incorporating ever-newer textures... ....Fun times.- [full review @ PunkNews]
After this weekend's Canadian gigs, Propagandhi spend the second half of April in Europe, continuing on their Supporting Caste tour. More pictures from Highline Ballroom below...

Paint It Black...